As part of their international programme delivery, the West Ham United Foundation, in partnership with Global Image Sports (GIS), welcomed the Roswell Soccer Club U12s girls' team from Atlanta, Georgia. 
Bringing the young girls to London is part of a longstanding partnership between West Ham United Foundation and GIS dating back a number of years. During their week-long stay in the UK, GIS organised an action-packed itinerary. 
"I have been a lifelong West Ham fan growing up in Plaistow going to games with my dad," said GIS co-founder Jacqui Abrahart. "It's been a pleasure working closely with the West Ham United Foundation. It was great to show these girls the amazing Foundation coaching experience. We loved it!" 
I believe trips such as these are of paramount importance to develop young players
The girls from Roswell had the opportunity to do plenty of sightseeing in the capital and visit the West Ham United Foundation. For their stopover at Beckton, the Roswell girls trained with Foundation coaches and took part in an exhibition game against the Female Player Pathway U13s Performance Academy. 
"We've worked with GIS for many years so have developed a great relationship," added WHUF Director of Programmes Bryan Glover. "This is the first group from GIS that we've hosted since the pandemic. I believe trips such as these are of paramount importance to develop young players.
"It's not just a great experience for Roswell, but for our Player Pathway girls too as they can measure themselves against teams from abroad, so they can see what goes on around the world as well."
The delivery of international programmes is a significant aspect of the Foundation's work. Experiencing different football cultures through trips like this, facilitated by GIS, can greatly benefit young players and broaden their understanding of the sport at an international level.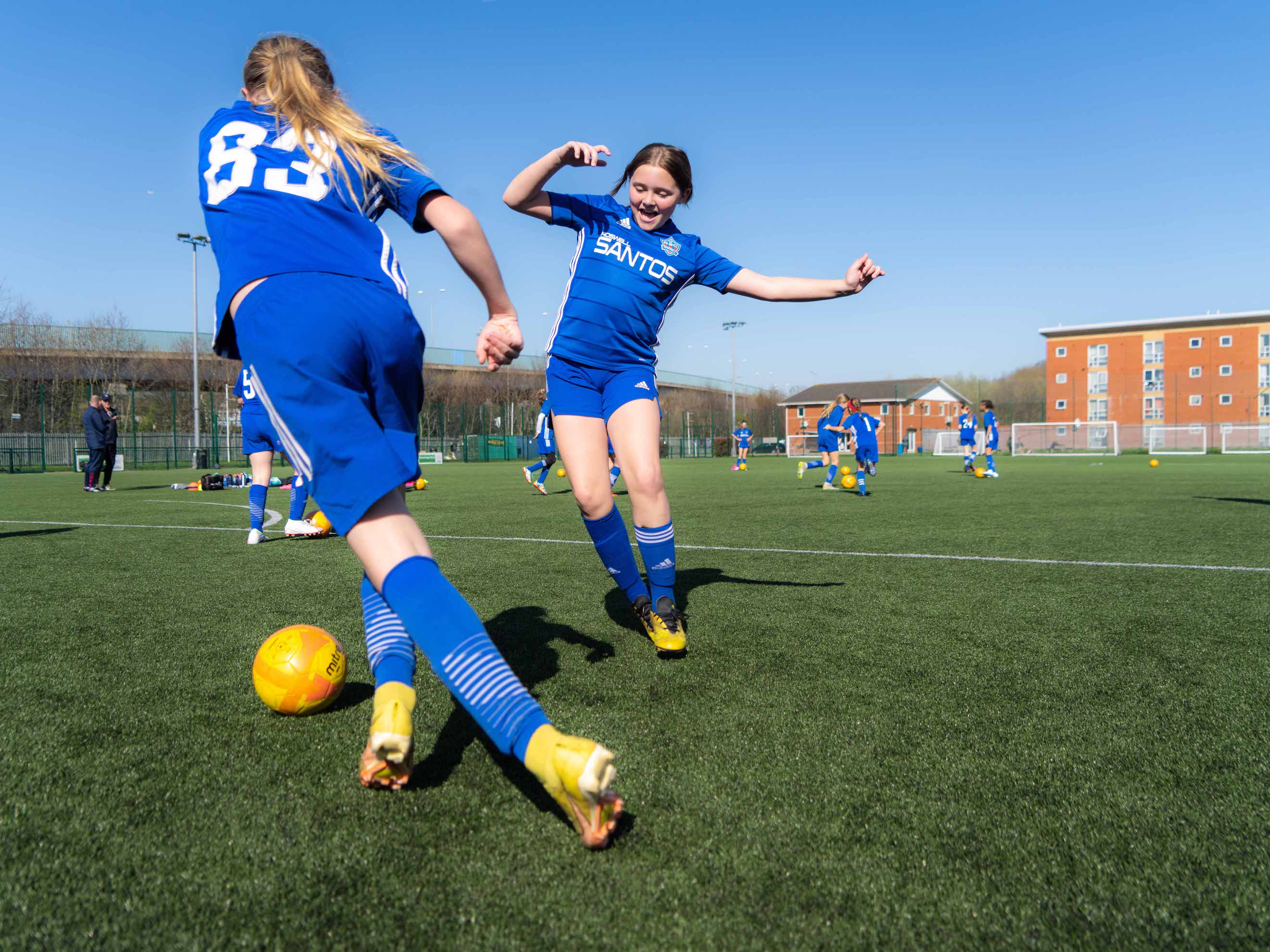 "The delivery team have done an excellent job at filling every second of every day," insisted Roswell Soccer Club Head Coach George Stokes. "They are the third team from our club to have had the privilege to travel to Europe. I believe it greatly benefits our players, experiencing the English style of football, an aggressive attacking style, very different to what we see typically in America.
"Although girls' soccer is huge in the United States, the level of the teams here in England has vastly improved since we were last here six years ago. To get better, you want to be seeing quality, being out on the field with this calibre of teams will help them understand how to become the players they want to become."
Commenting on her first trip to the UK with her Roswell team mates, Ava said: "We've been doing a lot of fun stuff during our trip. We've played a couple of games, and also experienced some Premier League action, the West Ham game was really cool. The stadium was really big, and the atmosphere was awesome. The food was also really good."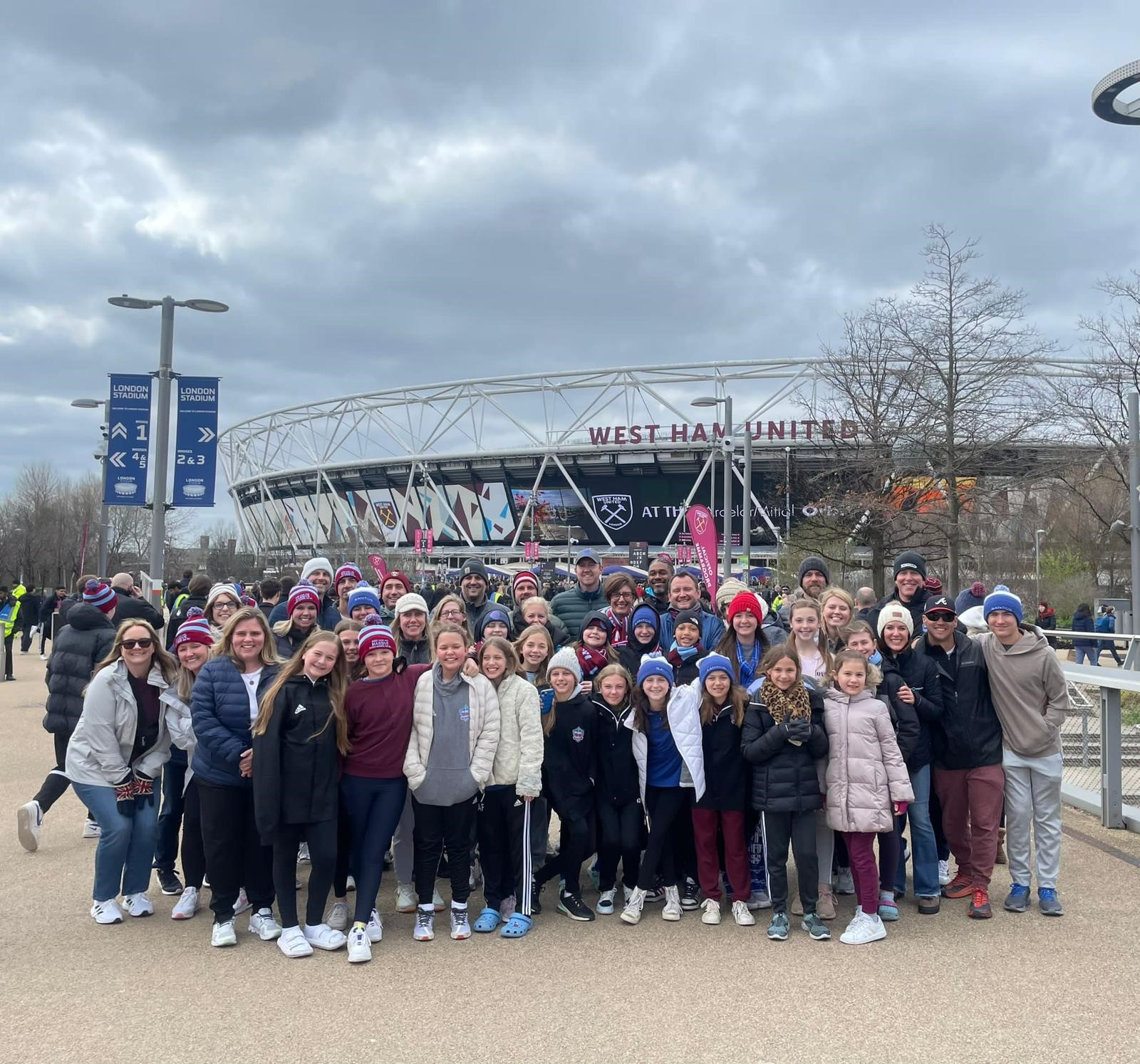 Reflecting on the differences in football style, Ava continued, "The pace of the game in the UK is really fast, and trying to comprehend it during our games was really hard. Technically, I think we were kind of even, but there was so much to learn from those games!"
For more information on the Foundation's international delivery, please contact WHUF Director of Programmes Bryan Glover at [email protected].