West Ham United Board Member Jiri Svarc is set to run in the world-famous London Marathon on Sunday to help raise funds for the Club's Foundation.
The 43rd edition of the annual London Marathon will take place on 23 April 2023, marking the first time since 2019 that the 26.2 mile race will take place in the spring, as the previous three races were run in autumn due to the COVID-19 pandemic.
The 2023 London Marathon will see thousands of runners take part in the largest fundraising event on the planet, with the iconic course through the streets of the capital set to be lined with passionate spectators every step of the way.
Jiri will be running to raise funds for the West Ham United Foundation, who work to harness the power of football to maximise life chances and inspire better futures for all. 
The charity's delivery extends across east London, Essex and international sites, spanning all ages and abilities; aiming to respond to local need, unite our community and provide an environment for all to thrive. Engaging with up to 50,000 people annually, it has been supporting good causes and social support programmes for over 30 years to make a real difference to individuals, groups and communities.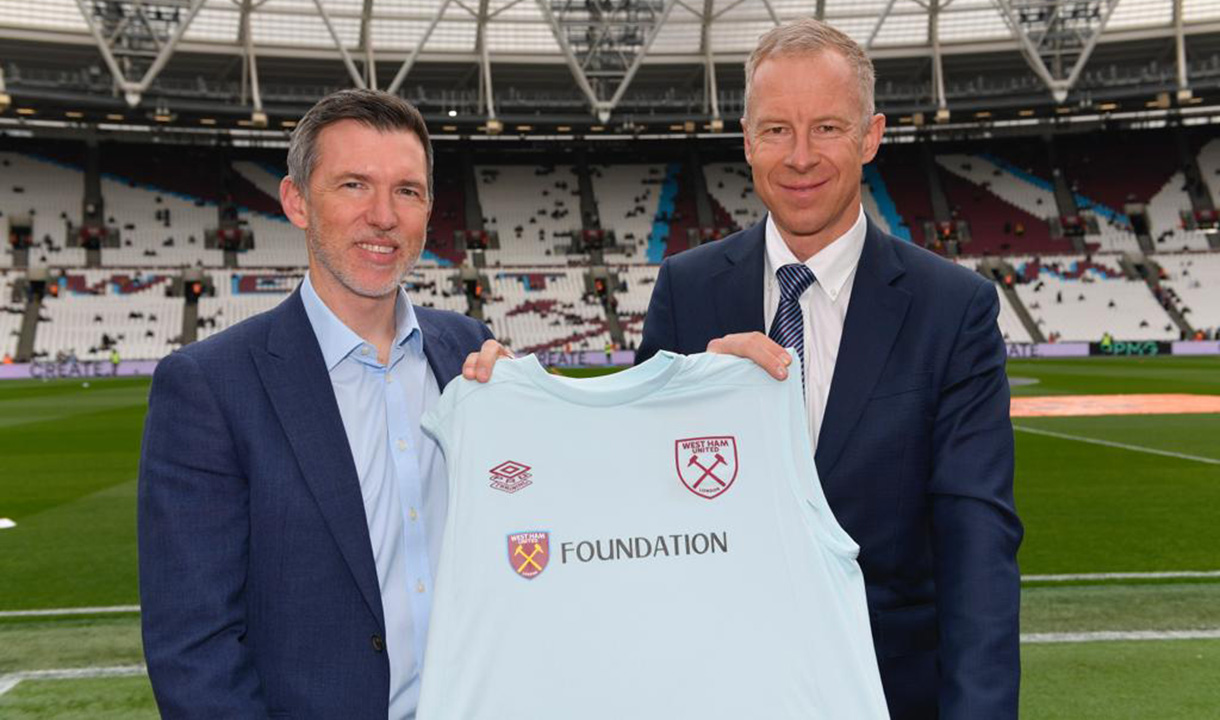 Jiri has visited the Foundation on several occasions and is a strong supporter of their work in the local community. He has personally engaged in collaborative dialogue with Foundation partners to further support the community work they do with external organisations and initiatives. 
Jiri Svarc said: "I am excited to take on the challenge of the running the London Marathon and honoured to be using the iconic race to help raise funds for the West Ham United Foundation.
"I have seen first-hand the outstanding work the Foundation does to make a positive impact in the local community in a variety of ways, including through youth interventions and health initiatives that help those most vulnerable and creating education and employment opportunities for those in high need.
"It is a privilege to be able to provide a spotlight on the Foundation and I know that all the funds donated from my running of the London Marathon will greatly contribute to the vital work to support the local community." 
To show your support and help Jiri fundraise for the Foundation, please visit the Foundation's JustGiving page for Jiri's London Marathon at the link here.