Three players came to know David Gold better than any others during their time at West Ham United.
Between them, Mark Noble, Carlton Cole and Kevin Nolan made 772 appearances for the Hammers during the late Joint-Chairman's 13-years of ownership at the Club he supported for over 80 years.
And the illustrious trio were all part of the team which gave David Gold what he described as the favourite moment of his tenure – victory over Blackpool in the 2012 EFL Championship Play-Off final at Wembley.
Following the final whistle, the Joint-Chairman joined fellow lifelong fan Noble, goalscorer Cole and captain Nolan on the pitch to celebrate, beaming proudly as he lifted the trophy aloft.
A decade on, David Gold passed away on 4 January at the age of 86, having lived his life to the full. His amazing achievements were marked at a special ceremony of celebration at London Stadium on Wednesday, where Noble, who played more games for West Ham during the Joint-Chairman's tenure than any other, was among those to speak fondly in his memory.
The Sporting Director and former captain also joined Nolan and Cole in sharing stories of 'DG' with West Ham TV.
He wasn't the owner of the football club. He was a West Ham fan because you could see it in his eyes.
Fellow East Londoner Noble began by remembering David Gold as a man who, like him, truly loved West Ham.
"I was thinking about it the other day and his journey is kind of similar to mine," he recalled. "Growing up in East London and supporting West Ham United, I was very lucky enough to do that and play for the club. Obviously, he went that one better and owned the football club!
"And that's just incredible: how a man from nothing did as well as he did, and to stay true to himself. He was a real good man, and I had a lot of time for him. He came and spent time with the players at the training ground and had lunch with us too.
"And while he loved his football, he spoke about everything else. And as a footballer, that's so refreshing. As all you do is normally do, wherever you go, is you talk about football. And when the owner of a football club comes in, and you sit there with him, and he chats about many other things. It's really nice. And I think just his kindness and his manners were great. I'll miss that.
"It's a large part of my career that we've spent together and obviously had some massive ups and downs. And he's been there the whole way. There were those afternoons at the training ground where he'd come in and we would sit and have lunch together. Not in a way that he was probing to know about the dressing room, he just wanted to talk about his love for the game and his love for West Ham."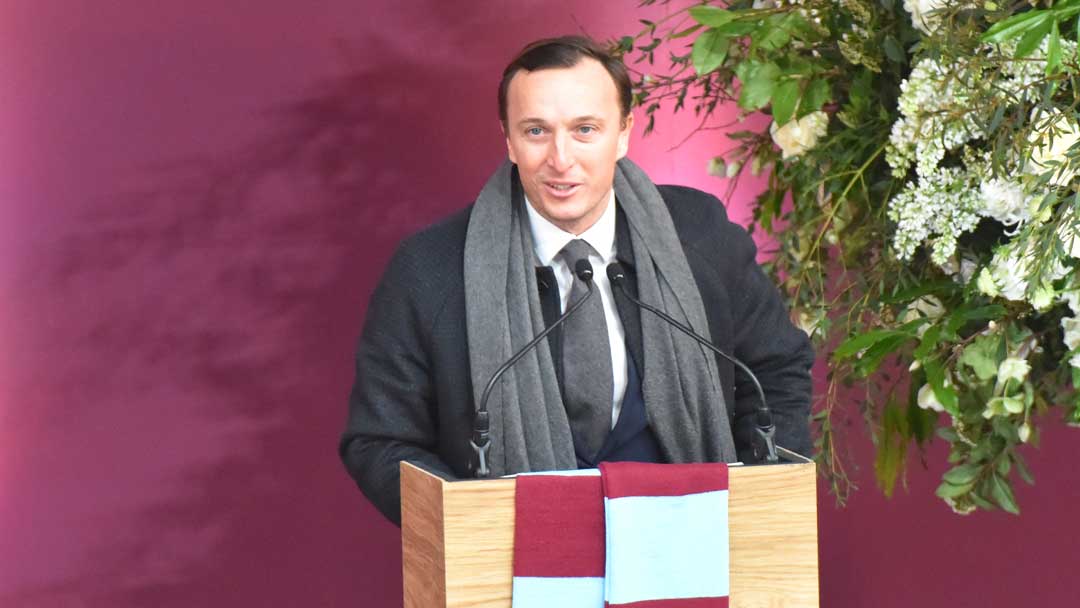 Nolan agreed that David Gold's humility, in spite of everything he had achieved, set him apart, and that he deserved to see his beloved Hammers thriving in the final seasons of his long and successful life.
"You wouldn't believe he owned a football club as he was just giving his time to everybody," said the former midfielder and current assistant coach. "He wanted to talk about football, yes, but not just that; he was really invested in you as a person too. He was such a genuine, caring man, and I am just delighted that we have given him some really good years too.
"It was what he deserved to see his boyhood team, being in Europe, fighting against the heavyweights and going toe-to-toe in the Premier League as well. I'm just so pleased that I was able to get to know him on a personal level and spend that time with him during that part of my career."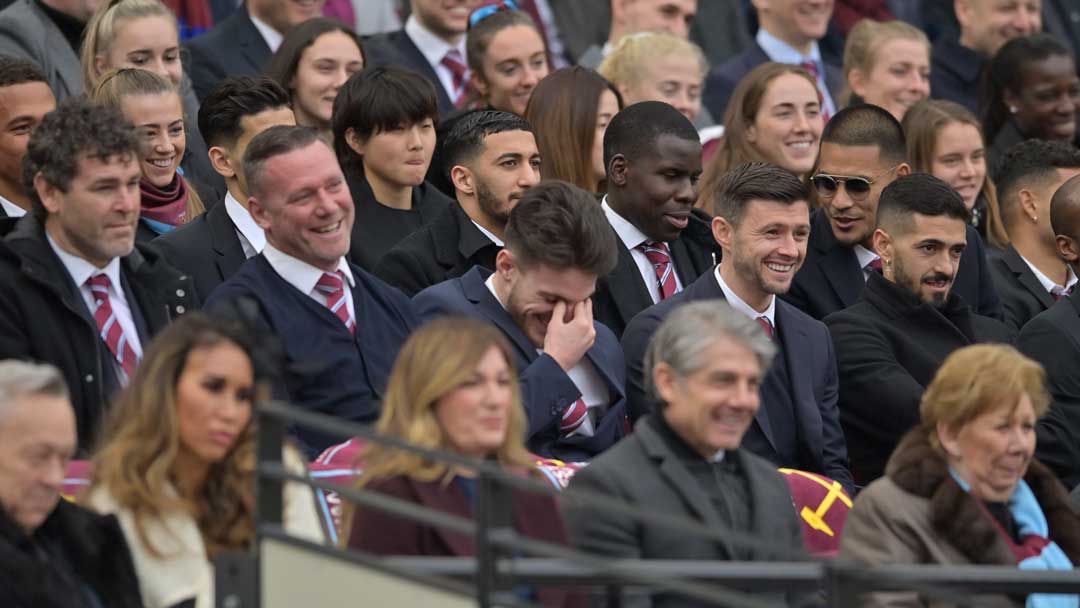 Cole admitted to being left in awe of David Gold's rise from abject poverty to owning the Club he grew up just a few metres away from in Upton Park, and also pointed to humility as being one of his standout traits.
"I actually didn't know [he grew up on Green Street] until obviously, it got revealed in the same season he took over, that he is a local lad," he explained. "And let's be real, his story is crazy!
"How can you be born on that same road, and then own the football club that you can see from your bedroom window? It's unbelievable. And also, an inspiration to anybody that is not from a wealthy background, that you can build to get what you want out of life, and he's certainly done that.
"But most of all, he has stayed so humble. He is just a really, really warm person. I remember when he first came to the training ground and shook everybody's hands. And you just had a warm feeling about him. He was definitely someone I took a shine to, I felt just a warmth from him. He was just such a kind-hearted person. He's a great mentor to me and a great inspiration to everybody at the Club."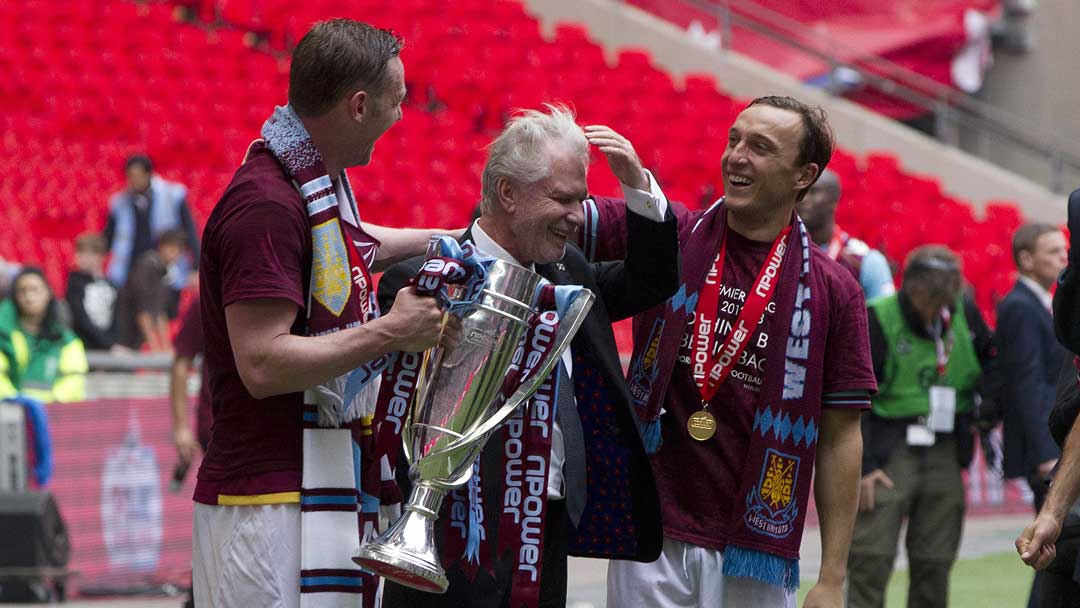 It was Saturday 19 May 2012 that the players and the man who dreamed of playing in Claret and Blue as a teenager enjoyed an unforgettable afternoon at the Home of Football.
West Ham had been relegated a year before, but in large part through the leadership of Nolan, the goals of Cole and energy of Noble, had bounced back to challenge for promotion.
That challenge climaxed at Wembley, where Sam Allardyce's Irons edged out Blackpool 2-1 to take the Club back to where it belongs – the Premier League.
Afterwards, David Gold joined the trio, the manager, staff and other players on the pitch to celebrate a momentous victory that laid the foundations for the Club's recent successes and the move, in 2016, to London Stadium.
"I just remember his smile and his warmth to be honest; it was clear from day one," Nolan recalled. "As soon as I arrived at the Club, the passion and love he had for West Ham United were obvious to everyone.
"Of course, I came to the Club under bad circumstances. West Ham had just been relegated, but he was so positive still, believing we could go straight back up.
"I remember the first time I met him, and he was so pleased that I had decided to join. You could see how much it meant to him, the passion he had to get West Ham back to the Premier League.
And so, to finish that 2011/12 season at Wembley was special. I remember him saying to me the Play-Off final win was one of the best days he's ever had. And you think about this man, what he's done in his life and everything else – including playing for West Ham [at youth-team level] too – but seeing his Club win at Wembley, and enjoying it with us on the pitch, that was up there, for him, with anything else!
"Looking back, it is an iconic photo of him with the trophy on the pitch. I'm so pleased I was able to experience the moments with him."
"If you even asked the fans, they would always say remember that season in the Championship, so it is no surprise he picks out that day too," Cole agreed.
"It was just good to be a part of that. And I just felt when he came on to that pitch, that time, he deserved to be there and to celebrate with all the success that we'd already achieved that season. He was savouring that moment because you don't know when you're going to be in this position again.
"He's going to be part of this for years to come. And is a part of this Club's history now."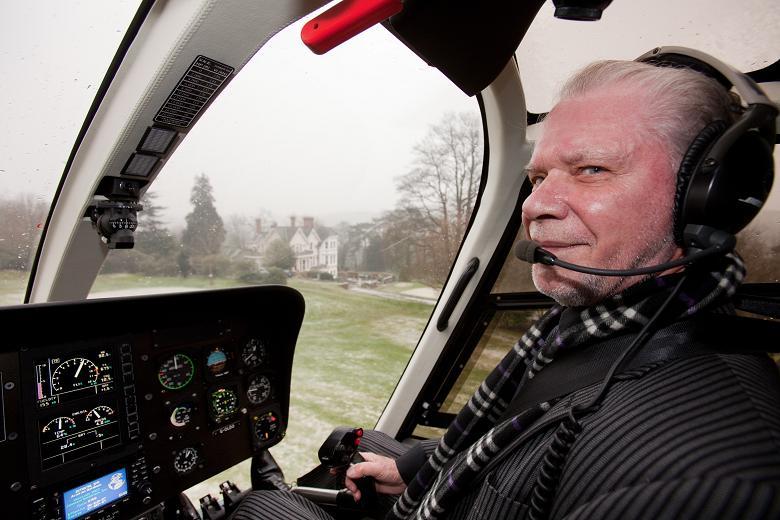 For Noble, that game came in the same week he was married, and in the relatively early stages of a West Ham career that spanned 18 years and 550 appearances.
"The one thing I do remember is the Play-Off final, he came on a pitch and me and Kevin Nolan messed his hair up!" he smiled. "And at that moment, when I looked at him, he was a West Ham fan. He wasn't the owner of the football club. He was a West Ham fan because you could see it in his eyes. And the pure joy and adulation of obviously getting promoted, I think overwhelmed him a little bit."
During the early years of his tenure, while the first-team squad still trained at Chadwell Heath, David Gold would also fly his helicopter to watch, meet and dine with the players every Friday afternoon, often causing havoc with the downdraft, as the players remembered.
Cole laughed: "I just remember this, we've already started training, we just hear this chopper in the air and I think: 'that's not coming here, it's just going over or it was just circulating. But then I was like: 'woah, why is it so close?'. And then someone goes 'that's the Chairman'. And I was like, 'what? That's the Chairman'.
"All the cones have been blown away by the way, and the session's gone, it's over. But he lands and I'm thinking there's gonna be someone that comes out who is flying for him because obviously, I've never seen someone fly their own chopper before. And then I see the Chairman hop out like he was just parking a car. And then just came and greeted everyone on the pitch. It was just unbelievable. I've never seen anything like it. And from that day on, he was my hero!"
And for Noble, another local lad made good, it was epitome of David Gold's incredible rags to riches story – one which had its final chapter at London Stadium on Wednesday afternoon.
He concluded: "I've been lucky enough to play for West Ham, I'm lucky enough to have a great career, but if you look at getting up in the morning and flying your own helicopter to the club you support, the Club you own, it is some life. What a lovely thing to be able to do."