David Moyes received a standing ovation as he was introduced to more than 1,000 West Ham United supporters at the Club's 2021/22 Player Awards, brought to you by Betway in aid of the Academy.
The manager was also serenaded with a chorus of 'We've got super David Moyes' as he took to the stage in the Great Room at the Grosvenor House Hotel in London's Park Lane on Monday evening.
There, Moyes, his staff and players were rightly congratulated not just for their achievements of the current season, which have featured a run to the UEFA Europa League semi-finals and could yet see the Irons qualify for Europe for a second consecutive year, but also the previous one, when the event was cancelled due to the COVID pandemic.
Speaking to hosts David Garrido and Emma Paton, the manager thanked everyone associated with the Club for the role they have played in the Hammers' recent success, and spoke of his ambition to bring regular European football to London Stadium…
I'm really fortunate that I've been given a really good group of players and we've added to it on the journey.
The response the players the players showed after a huge disappointment for everybody on Thursday, they were fantastic on Sunday and they put it behind them well and truly.
We're all pleased because we know we've got other things to fight for now. We've still got a real chance of European football and that's what we want to do again.
What you do is you get greedy and we're greedy and I'm greedy.
For long periods of the season, I wanted to make the Champions League, I've got to be honest, that was my goal and I thought there was a chance.
This time last year we were fighting to be in European football. We saw it as a great start for us and another sort of step up.
And the players this year got a step up. We celebrated making Europe last year and this year the players have done incredible.
From the start and the first game in Zagreb, the whole way through the tournament to last week, they've been fantastic.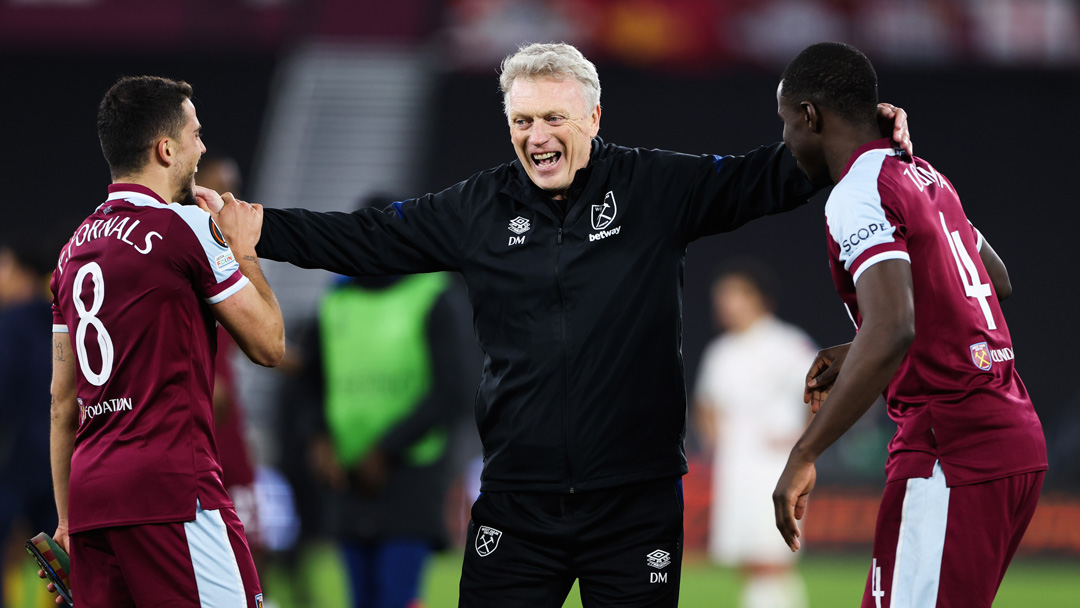 For me, my standout night was the home game against Sevilla.
I think that night, the players knew how important it was and Sevilla might possibly have been the best team left in the tournament.
The way we executed playing in the second game, we knew we could take it to extra-time or take it to penalties, but that night I thought we were fantastic.
The rhythm of the team and the energy, they never gave up and they showed it from the start until the finish.
As well as that, there was an incredible atmosphere inside the stadium which made a difference as well.
I think if we can qualify for Europe again it would be an incredible achievement because we've had to go this year, learning on the road.
I have to say the whole group of players did a brilliant job. The first half part of the season, the players did such a great job.
More importantly, I remember in pre-season when we went away and we didn't have all the players back in training, but we went to Celtic and beat Celtic 6-2 and never lost a game in pre-season and I remember thinking 'It's going to take some team to beat us at the moment'. I really did, I felt 'Bring them on' at that time.
In the early part of the season we had Liverpool at home, Chelsea at home and Tottenham at home and we showed that, so certainly in the front half of the season we were in such good form and we were playing so well.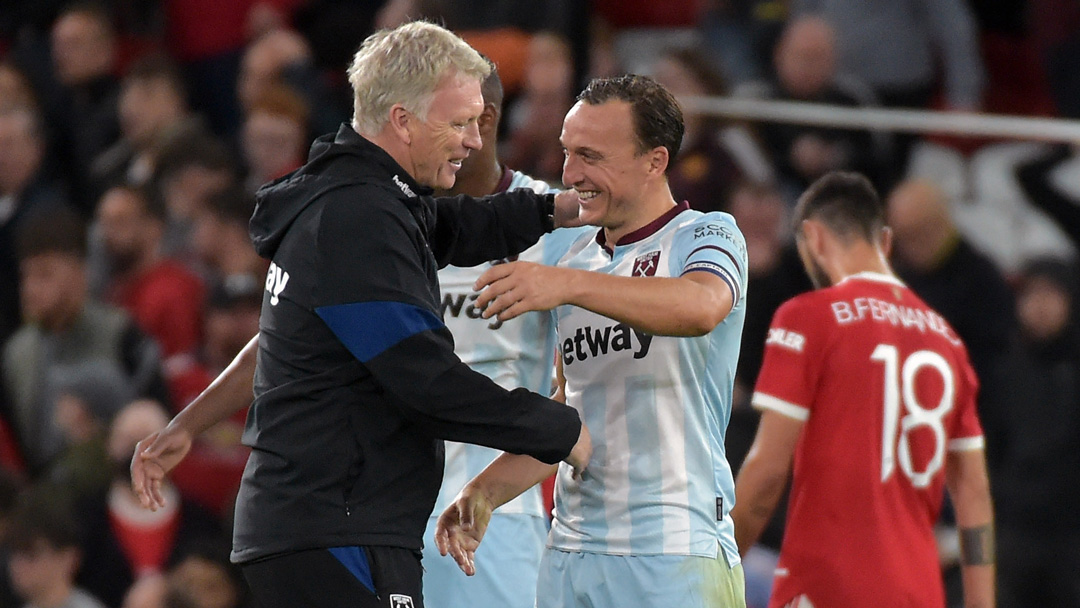 The thing we have got is that we are lucky that we've got an incredible leader behind the scenes.
It's OK having a good manager, but if you don't have somebody who's looking after the dressing room, somebody who's controlling it, somebody who makes sure things are being done right… and you all know who I'm talking about when I say that!
Loyalty now in football is something that's really difficult to find, so to get somebody who stays with one club it's an incredible achievement.
Mark Noble's name will always be remembered here and to put it on the Young Hammer of the Year Award is a tremendous thing for him and his family.
If I had to say anything in front of the players, it's that it's been a real privilege to coach and manage them and give me and the staff a chance to do that.
They've been a fantastic group of players and not one of them has let me down.