West Ham United's players got down to some thirsty work in Évian on Monday morning.
With temperatures hovering around 25C (77F) and humidity in excess of 65% in the French Alps, plenty of sweat was poured during a varied two-hour session at the Stade Camille Fournier.
The view across Lake Geneva to the Swiss city of Lausanne was glorious in the sunshine, but the players had no time or energy for sightseeing, instead getting their heads down under the guidance of manager David Moyes and coaches Mark Warburton, Paul Nevin, Billy McKinlay, Kevin Nolan and Xavi Valero.
First, though, fitness coaches Nick Davies and Josh Ewens led the players through their activation, which kicked-off with mobility and dynamic stretching to improve movement and performance in the joints and muscles.
Next up were sprint mechanic focused on improving speed, agility and acceleration, followed by resisted runs and plyometrics aimed at improving muscle power.
The activation ended with deceleration prep, enhancing the players' ability to slow down safely and effectively.
From there, the players headed a second pitch for ball work led by Warburton, the former Brentford, Rangers and Queens Park Rangers manager who was appointed to Moyes' backroom team in June, and Nevin, who continued his work with the England national team at the UEFA Nations League last month.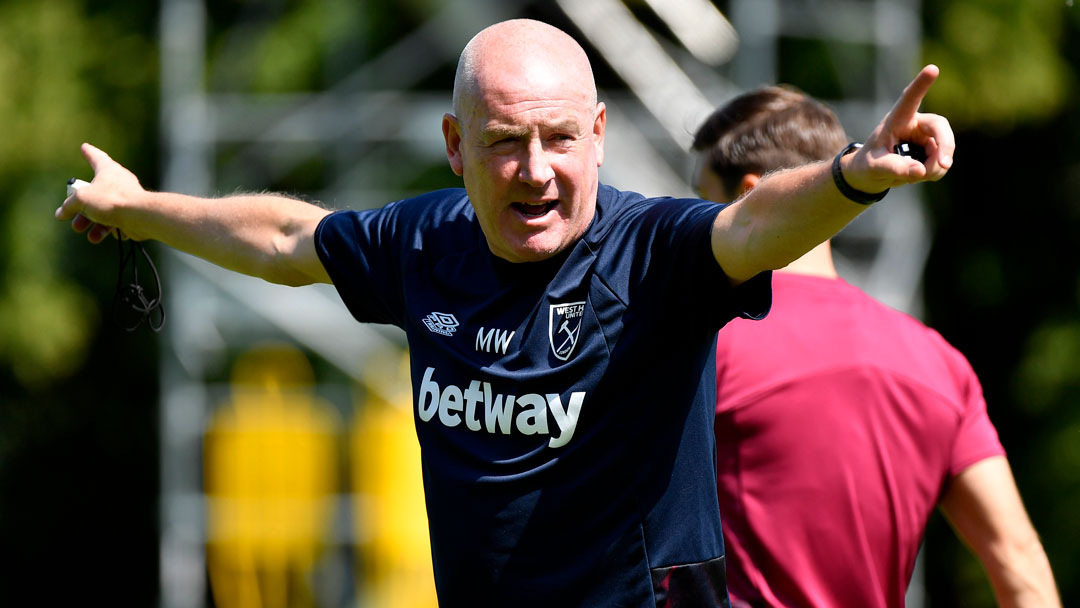 Both coaches oversaw drills based around possession, passing and pressing on small-sided pitches, building the players' fitness and technical ability and sharpness at the same time.
The group then returned to the main stadium pitch for an 11v11 passing and pressing game on a reduced-size pitch led by manager Moyes, again focused on improving a combination of technical, mental and physical skills in the build-up to the 2022/23 season.
West Ham will remain in Évian for the week, culminating with the Irons' opening pre-season fixture, which will see the squad head back over the border to take on Swiss Super League side Servette at the 30,000-capacity Stade de Genève on Friday evening. Tickets for that match are available to buy here.
Keep an eye on whufc.com and across our social media channels this week for all the latest from our training camp in the French Alps!