David Moyes has provided a brief update on the fitness of centre-backs Kurt Zouma, Issa Diop and Angelo Ogbonna. 
West Ham United are preparing for arguably the Club's biggest match in a generation as the Irons host Eintracht Frankfurt in the first leg of the UEFA Europa League semi-finals at London Stadium.
The Hammers have been without a number of defenders in recent weeks with Frenchmen Zouma and Diop both sustaining ankle problems, while Ogbonna has been out with an ACL injury since the 3-2 win over Liverpool back in November. 
The manager has given an overview of where the trio of defenders are at in their respective recovery schedules.
We'd only put players out if they'd trained and we thought they were fit and ready to play.
Moyes said in his pre-Frankfurt press conference. "Angelo Ogbonna's back – when I say 'back', I mean back in the building. He only came back this week so I would be amazed if Angelo played before the end of the season. 
"Kurt Zouma is back doing some light work. He is ahead of schedule which is really good. 
"Issa Diop is actually doing quite well as well. He feels a little better than we first hoped, so there's a bit of positivity around all those players. Because of that, it's given us a perk up because it won't be quite as long as we thought it might be."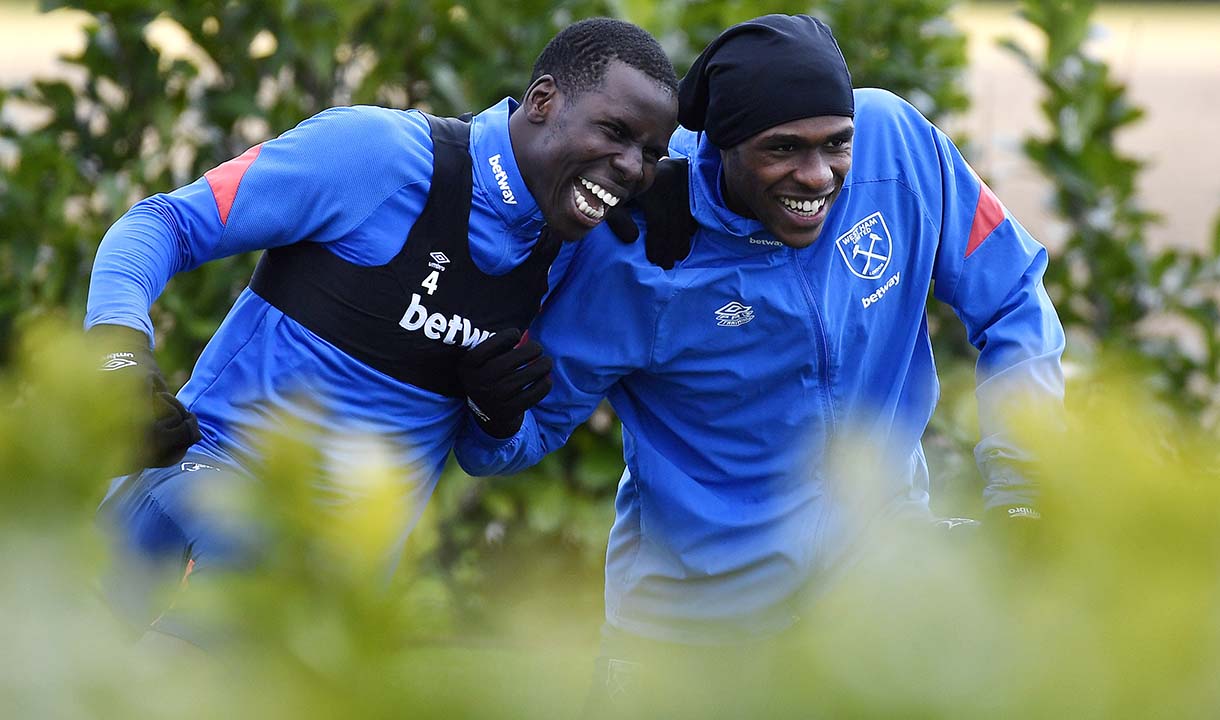 Despite optimism around the fitness of Diop and Zouma, Moyes indicated he would not be tempted to put either back into action for Thursday's huge semi-final tie unless he is absolutely certain they are ready to play.
"It's always better to make sure they're right. We'd only put players out if they'd trained and we thought they were fit and ready to play.
"I won't rush anybody back. We could do with some central defenders getting fit, but unfortunately that's the way it's been and we have to live with it. We're needing all hands on deck.
"We're getting to the business end and we could do with our best players. We could do with some players back, we've been quite short, but great credit to the players for how they've done to get to this stage.
"We've got most people who were available at the weekend available again, and we've got some people making good recoveries, but we don't know if they'll be ready yet."