Sevilla FC v West Ham United
UEFA Europa League round of 16 first leg, Thursday 10 March 2022, 6.45pm CET (5.45pm GMT)
We would encourage supporters attending our UEFA Europa League round of 16 first leg v Sevilla FC on Thursday 10 March to read the following information.
Before you travel
While COVID restrictions have eased in the UK, COVID health and safety protocols still apply when travelling aboard. It is important that all supporters read the travel advice and entry requirements on the UK Government website to ensure you are fully prepared ahead of travel.
Supporters must obtain appropriate travel insurance including cover for all COVID-19 related matters as the Club cannot take any responsibility for missed departures, cancellation of tickets, or anything related to match tickets or unofficial travel arrangements.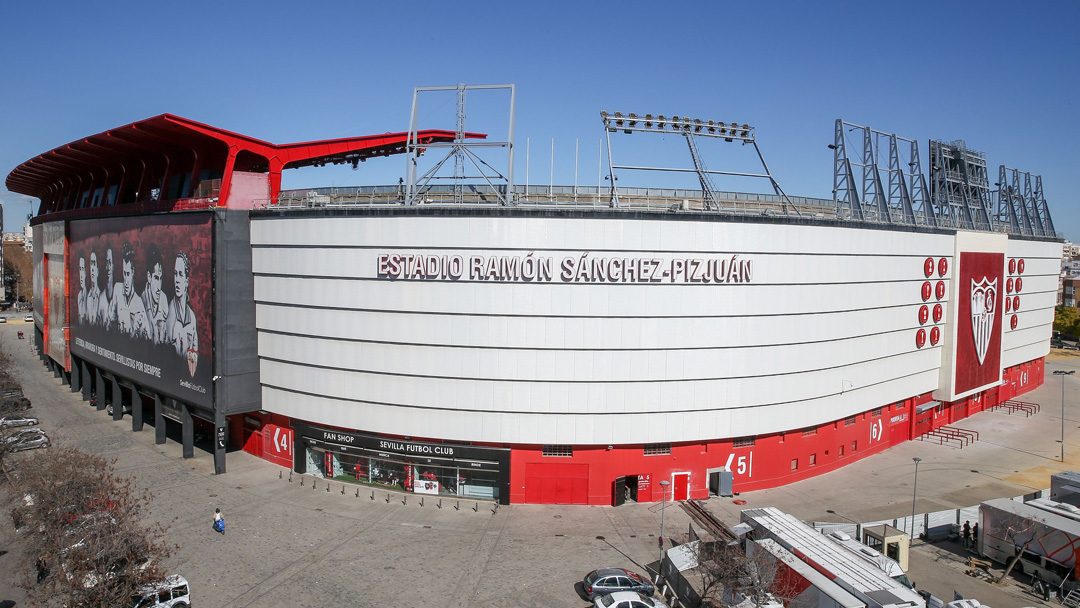 Ramón Sánchez Pizjuán Stadium
The Ramón Sánchez Pizjuán Stadium Stadium is located approximately five minutes' walk from Sevilla Justa Station and 15 minutes' walk from the city centre.
We strongly advise supporters to only travel if they have purchased a ticket directly though West Ham United. Supporters purchasing tickets in the Home sections will not be permitted entry and will not be re-located to the visiting supporters section.
Further matchday information is as follows:
The Stadium will open two hours before kick-off (4.45pm local time)

Please note that the wearing of facemasks is mandatory in Seville. They should be worn when travelling to the match and while inside the stadium.

There are no parking facilities available at the stadium

The visiting supporters section is located in the South East section of the stadium

Supporters with general admission tickets will be able to access the stadium through an area created for visiting supporters

In this area supporters should be ready to have their tickets checked in order to gain entry. Checks will also include a security body search

Turnstiles 9, 10, 11 and 12 are designated for West Ham United supporters with general admission tickets

.

There is no area to store luggage at the stadium and bags larger than 40 x 20 x 25cm are not permitted

There will be no alcohol sales in the general admission sections of the stadium

Flags or banners larger than 1m must be flame retardant and a fire safety certificate must be provided. Please do not place flags or banners on local statues, historic monuments or architecture.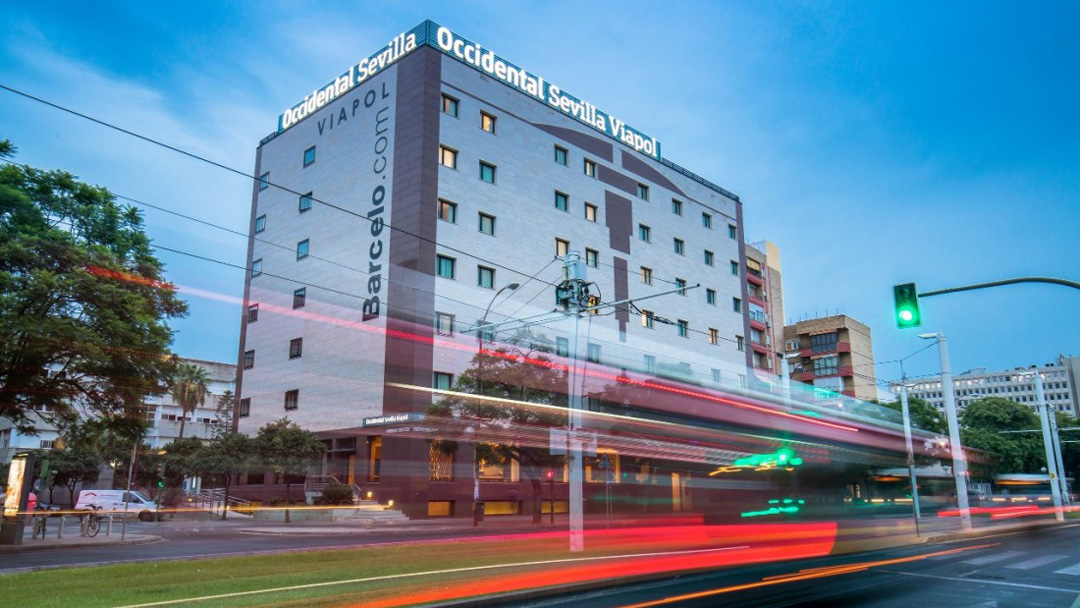 Ticket collections
Supporters will be able to collect their ticket from the Occidental Sevilla Viapol, approximately ten minutes' walk from the Ramon Sanchez-Pizjuan Stadium, see location on map. You will be able to collect the ticket in your name on production of photo ID. Please note that we are unable to accept any third party collections and the ticket can only be collected by the named ticket holder.
Tickets can only be collected from the hotel as there is no facility to collect tickets at the stadium.
Ticket collection times – Occidental Sevilla Viapol hotel
Wednesday 9 March - 10am-7pm

Thursday 10 March - 10am-4.45pm (closes two hours before kick-off)
Ticket issuance
Please take care of your ticket. There can be no duplicate match tickets issued for this game as there is no facility to provide a duplicate ticket at the stadium

Supporters will receive a voucher prior to travel which can be exchanged for a ticket at the times listed above

Vouchers were sent by email to ticket holders on Monday 7 March

Tickets MUST be collected in person by the named ticket holder only

Tickets can only be collected on production of photo ID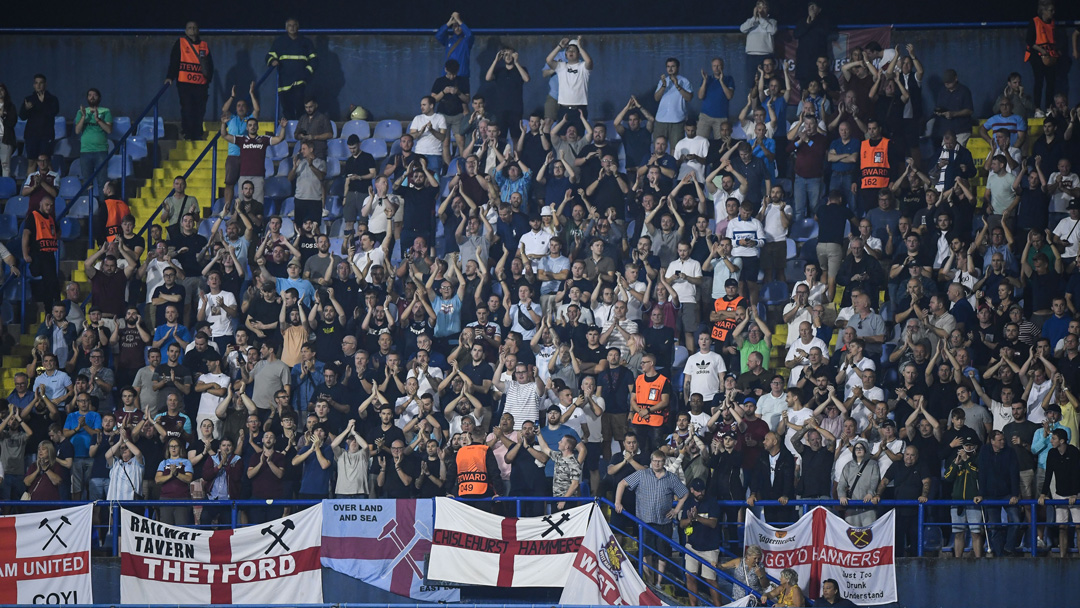 We are West Ham. United
As we look forward to Thursday's UEFA Europa League round of 16 first leg with Sevilla FC, the Club would like to reiterate its thanks to our supporters for your continued magnificent backing. The support has been amazing. 
This week is another opportunity to continue to show the passion and pride that makes our fans famous around the world, and to illustrate the effect your positive backing can have on the team throughout each match.
Everyone at the Club recognises that each and every supporter is an ambassador for West Ham United and so we ask all supporters to uphold this by respecting fellow fans, staff, local amenities and cultures.
West Ham United is an inclusive football club. Regardless of age, race, disability, religion, gender or sexual orientation, every supporter within our diverse fanbase should be free to enjoy watching their team play football without fear, discrimination or abuse. And we remain committed to ensuring that everyone inside stadiums feels safe, respected and included.
So let us demonstrate together that there is simply no place in football for abuse, discrimination or bigotry of any form, and ensure that football – and hopefully some more great moments and memories for the Hammers – are what people are talking about in the days following the game.
Everyone at West Ham United is very much looking forward to the occasion and the Claret and Blue Army showing the world what being a football fan is all about – supporting with pride, passion and respect.
Emergency Services
The emergency services contact number in Spain is 112 and is available 24/7.
Useful contacts at West Ham United
Supporter Services: Twitter @WestHamHelp or email [email protected]
Ticketing: Telephone 0333 030 1966 (Option 1) or email [email protected]