It has been a season of progression and success for West Ham United U23s. 
The development side concluded the 2021/22 campaign narrowly behind Manchester City in the Premier League 2 Division 1 table, claiming second place after a season that saw the young Irons push their Manchester counterparts in the race for the title. 
Away from their own league and cup schedule, a host of U23s got the opportunity to step into David Moyes' first-team environment. Three young Hammers made their respective Premier League debuts, while the home UEFA Europa League group stage match with Dinamo Zagreb will long stand as a benchmark for the incredible work done in the Academy of Football.
For lead coach Mark Robson, his assessment of the campaign comes down to the opportunities earned by his players in the senior squad. On that front, there is no doubt the season has been a success. 
"What we're here for really is to try and produce players for the first team," Robson told whufc.com. "In that sense, it's been productive in terms of how we've managed to get some players involved.
"We had quite a few lads involved in the UEFA Europa League home game with Dinamo Zagreb, which was fantastic, and it was refreshing for everyone to see that too. It was so good to see those lads involved, including Freddie Potts and Keenan Appiah-Forson off the bench as well.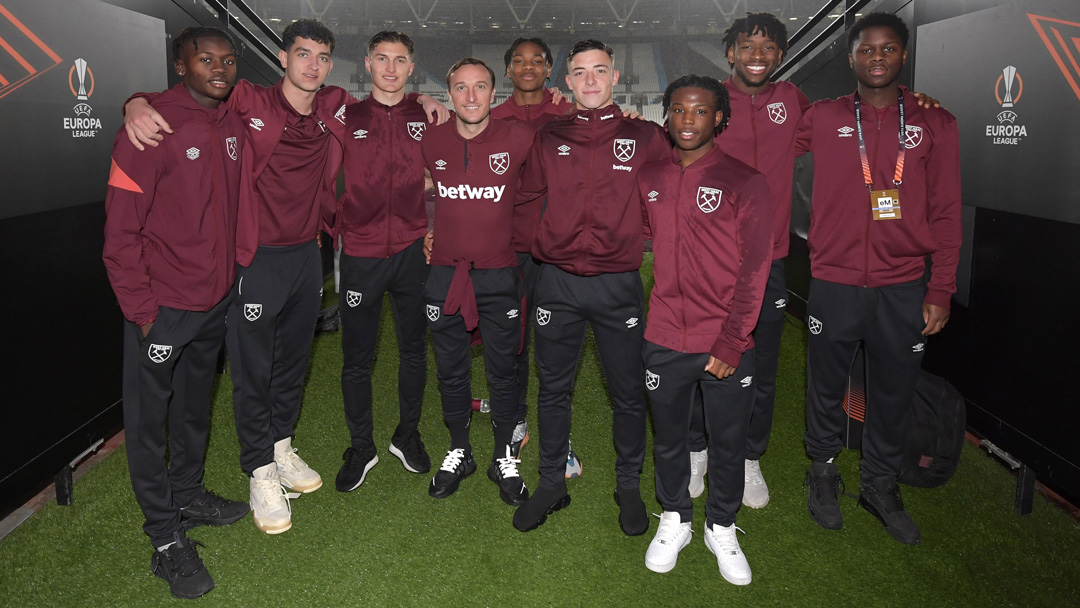 "Then we have one or two who played in the Carabao Cup quarter-final against Tottenham Hotspur and a few – Sonny Perkins, Harrison Ashby and Dan Chesters – making their Premier League debuts this season as well.
"With all that in mind, it's been a really good year because that's what we're here for. It's very hard to establish yourself as a young player, getting into the first team at a Premier League Club. To do that in numbers is great and a real source of pride for us in the Academy. 
"Hopefully we can get even more of that next season as well."
The U23s marked their first season – the 2020/21 campaign – back in Premier League 2 Division 1 with an eleventh-placed finish and a miraculous late-season surge to safety, but the last 12 months have seen a significant improvement on the pitch. 
Sensational victories over the likes of Arsenal, Manchester United, Tottenham Hotspur and Manchester City put the Hammers top of the table for a spell. While the development team fell away slightly in the second half of the season, losing out in the title race to City, claiming second can still be considered a fantastic achievement. 
Robson, who took on his role with the side in November, said: "Full credit to the lads and [predecessor] Dmitri Halajko at the start of the season, they got off to a really good start. When I came in around November, it was up to me and the staff to maintain those levels and try and improve on them. 
"I think we are all disappointed we didn't win the league because we were in such a great position. We feel we just fell away towards the end of the season which was a bit of a shame. Having said that though, there's been a lot of hard work here at West Ham.
"Not just the players, but the staff as well. I have to say I've come in and been working with a really good group of people. There's really good people here, really good coaches, and everyone who works within the U23s staff have been great. We've all worked very hard to achieve what we have this season."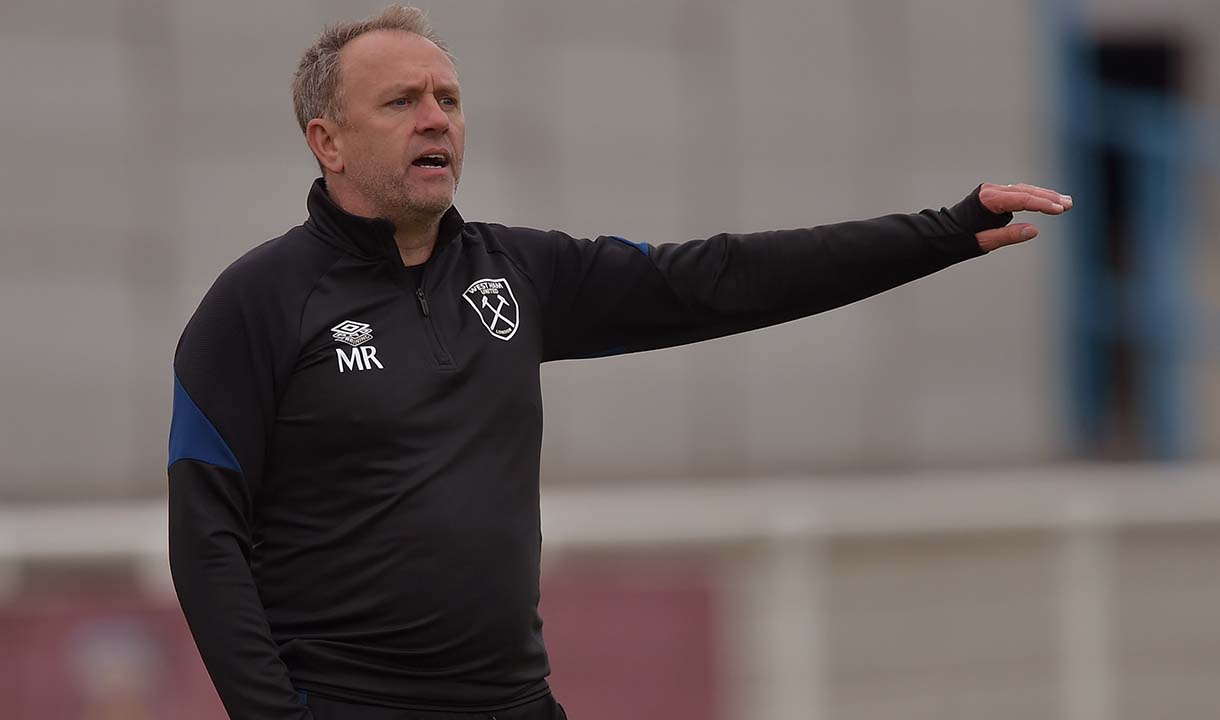 For Robson himself, returning to the Club he supported as a boy was a source of great pride. 
The former midfielder was appointed U23s lead coach last winter as Halajko departed for pastures new and, having had the honour of wearing the Claret and Blue as a player, Robson is thrilled to be working in the Academy of Football.
"I was delighted when Ricky [Martin, Academy Manager] gave me the opportunity to come back to the Club. Working here is something I've wanted to do for a long time and I was so pleased to get that opportunity. 
"Coming into the Club at a time when the team is on such a great high as well, with the first team doing so well and the U23s starting the campaign so well, it was really great. 
"Coming into it in November was just brilliant. The Club was obviously on an up and hopefully that can keep on going. West Ham is a great place to be at the moment and long may that continue."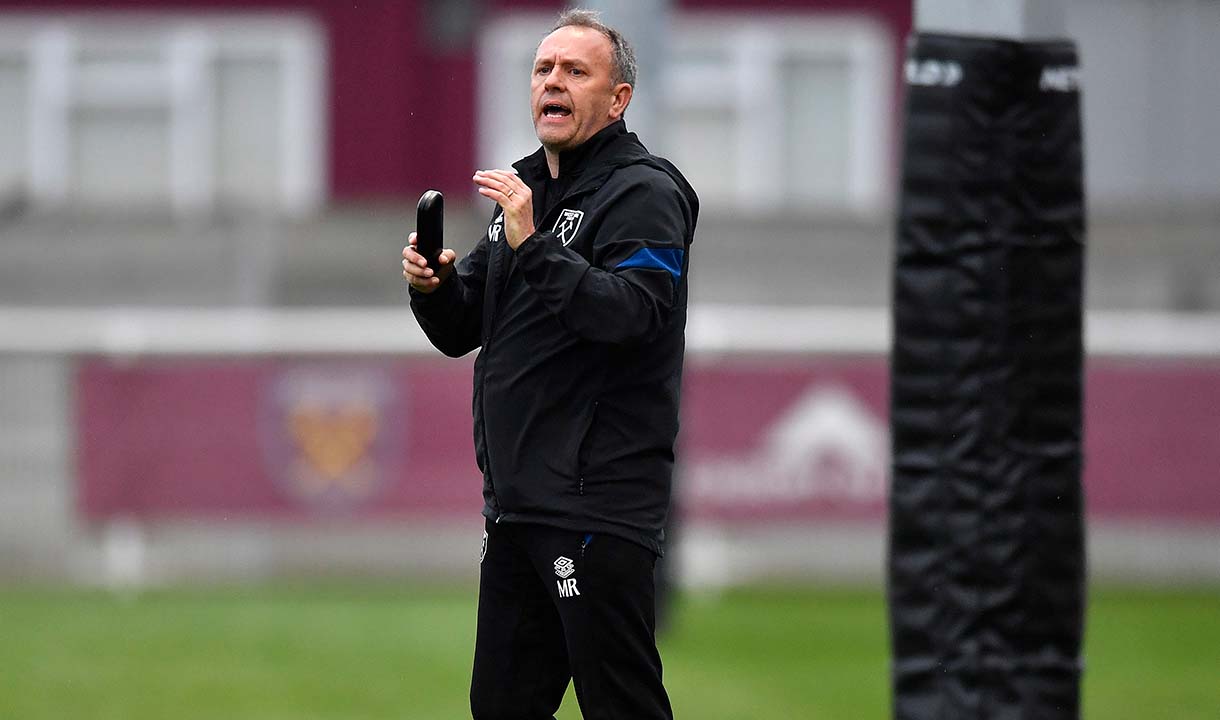 While the players, coaches and support staff are now enjoying a well-earned summer break, the 2022/23 campaign is only a few short weeks away, with pre-season set to see new faces given their respective opportunities to step through the Academy age groups and into the development side. 
Building off the success of the last 12 months, Robson believes there is a lot to look forward to in the new season.
"There's a lot to be positive about," he added. "We've got a group of players who, I think it's fair to say, will be looking to find their niche; whether that is getting into the first team or heading out on loan and getting some senior experience. 
"There's also a new crop of younger, exciting players coming through and that's something we can get our teeth into as well. It's a group of lads who have done excellently with the U18s and are coming up another level to the U23s. It's a challenge and it will be great too.
"It's been a long season and everyone is going to enjoy their break during the summer weeks but I'm looking forward to getting back in, restarting in pre-season, and getting ready to go again in what we all hope is another successful season for the Academy."