An Official Charity Partner of West Ham United, London's first children's hospice, Beckton-based Richard House, offers invaluable care and support for families from across east London and beyond...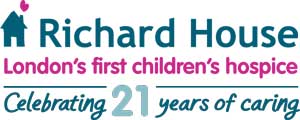 Looking after a life-limited child is a 24-hour-a-day job; parents deliver care around the clock, sacrificing their own relationships and wellbeing for the that of their child's. 
At Richard House we offer respite care to give families a much-needed break to rest and recharge, while knowing their child is being given the best possible care.  
Kareema is Mum to eleven-year-old Jayden, who has Lowe Syndrome. This causes Jayden to have developmental delay, epilepsy, limited vision and kidney failure and means he needs constant care.
Kareema and Jayden have been using Richard House since he was six-years-old and prior to this the family were under a huge amount of strain. Kareema told us that they had reached crisis point.
At first Kareema thought using a hospice service meant she was giving up on her child and so was apprehensive at first, but soon realised it was the best thing she could have done – when Jayden visits Richard House he is safe, happy and looked after.
At first it was quite difficult for Jayden to get used to Richard House, because of his poor vision he smelt it and thought it was a hospital so would try running outside.
However, Kareema was able to stay in one of our family flats, which gave her peace of mind and enabled her to check on him, but still have a break from caring, which she really needed!
Now, Jayden loves his stays at Richard House and when he's here, Kareema can spend valuable one-on-one time with Jayden's younger brother, Jaxon.
Richard House has also been there for Kareema and Jayden in emergency situations. When her Nan passed away, Richard House stepped in to provide respite care so Kareema could attend the funeral.
Jayden's favourite part of the hospice is the Sensory Room. Kareema told us: "Jayden doesn't even make it to his bedroom at Richard House before he asks to go in there. Sometimes we just come by to use the Sensory Room, or the Gardens and the Day Room."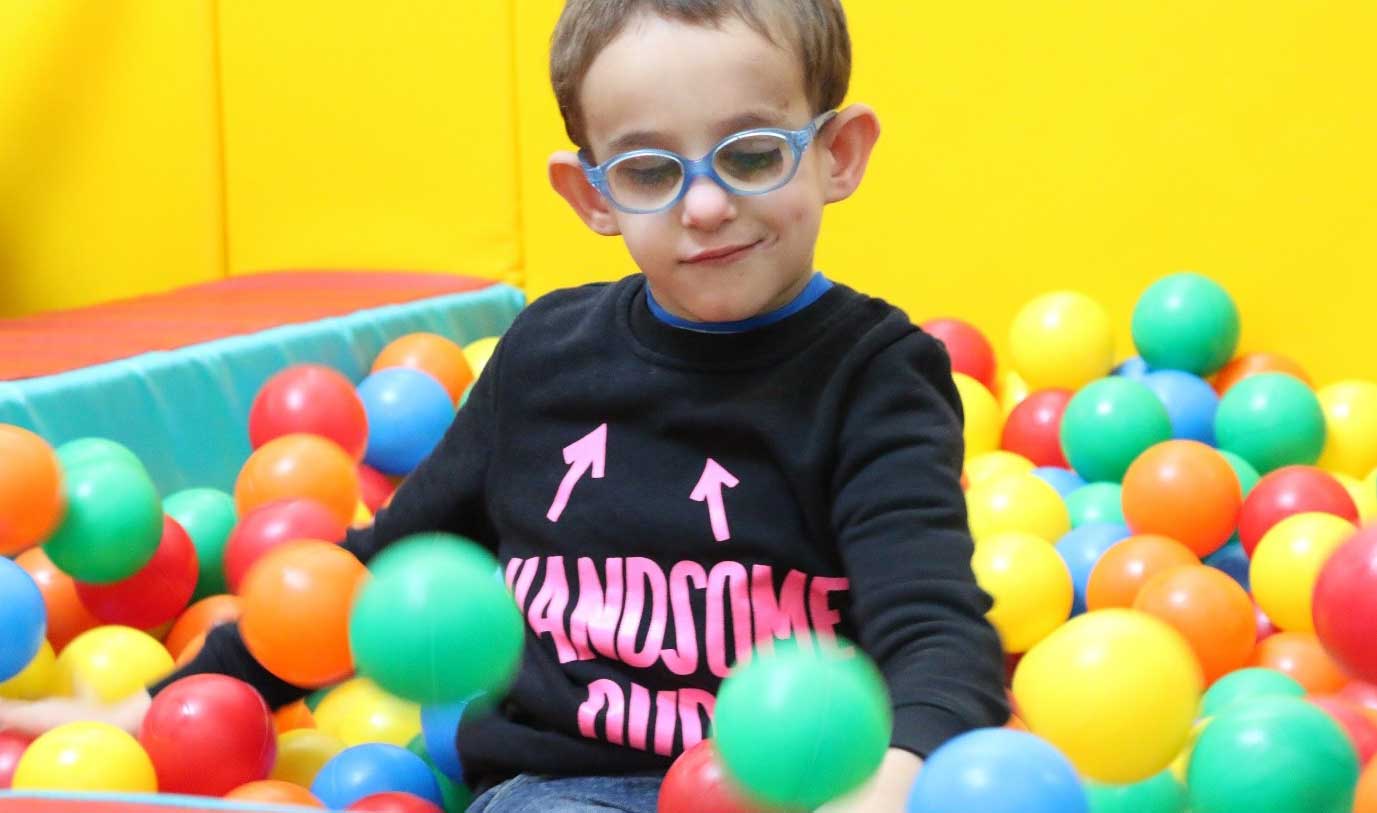 As well as benefitting from sensory therapy, Jayden receives music therapy too, giving him an opportunity to express himself and his emotions through playing music. It helps with Jayden's communication skills and gives him an opportunity to be playful and you can see how much he enjoys it through his laughing and smiling.
When we asked Kareema what her life would be like without Richard House, she told us: "I don't know how our family would cope. It would leave families like us in quite a bad way, to be honest.
"We would find life a lot more difficult. Jayden's condition is life-limiting, and knowing that we have somewhere safe and familiar for us to go through this experience with him makes such a difference. When I mention this to friends they say 'don't think like that' but sadly when you have a child with a condition like Jayden you do have to think about their passing.
"Knowing that Richard House is there as a safety net to support us through it doesn't take away the worry completely, it is still very difficult, but it does make it feel a lot less difficult."
The last two years have been very challenging for Kareema's family, but she thinks that this year will be even more difficult, financially and emotionally, especially after losing her dad during the pandemic. Families like Kareema's rely on your generosity to be able to access Richard House services.
Richard House was the first children's hospice in London and we have provided care to life-limited children and their families in the community for over 20 years. We are a lifeline to 300 vulnerable families across east London who have needed us more in the past two years than ever before and will continue to need our services in the future.
We ensure that children receive the care and families receive the support they need, when and where they need it. We offer respite care, a range of therapies, end of life care and memory making activities, to help families through the hardest moment of their lives. £3 out of every £4 we need to spend, must come from donations. There are many ways you can support us and local seriously ill children. Simply go to richardhouse.org.uk.