Declan Rice says performances need to speak far louder than words when West Ham United return to Premier League action after the international break.
The Hammers fell to a fifth defeat in the opening seven top-flight matches at Everton on Sunday, with the 1-0 reverse meaning David Moyes' side will spend the next fortnight in the bottom three.
In truth, it could have been a different story and a different result at Goodison Park, where neither team looked fluent and the Irons actually created twice as many goal attempts and shots on target as their hosts, only to fail to take any of them and lose out to Neal Maupay's second-half strike.
Speaking to West Ham TV, a clearly frustrated captain Rice said the east Londoners cannot afford to concede a goal before upping their own level of performance in a division as competitive as the Premier League.
We're down the bottom of the table, which isn't a good thing, so we need to pick ourselves up and get out of that. It's down to us
"There was nothing in it until the goal," he observed. "It could probably have gone either way. In the first half, we gave the ball too much, on an honest reflection, and we didn't do enough with the ball.
"Second half, it probably took until they scored for us to up the tempo and actually look like we were going to score and that can't happen. You can't be like that. You have to be on the front foot constantly and always feel like you're threatening the goal, and it shouldn't need a goal to go in to get a kick up the backside.
"That's how it is, so we need a big reaction after the international break. That's the way forward now."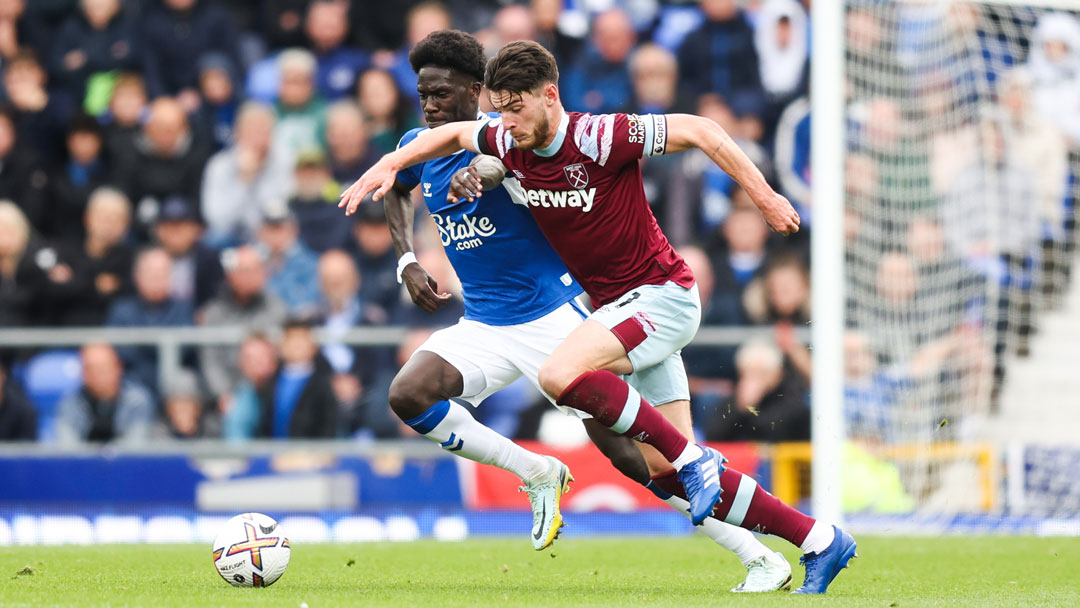 As well as a 'big reaction', Rice feels the Hammers need to be both more accurate in possession, especially in the final third, where, not for the first time this season, misplaced passes and decision-making arguably cost his team goals and points.
"We need to take more care," he agreed. "If you look at the quality we've got and the amount we give the ball away by making silly decisions, we can't play like that. Us as players, we just spoke about that in there (the dressing room); we need to be better at keeping the ball, passing the ball and moving the ball.
"I want the front players to play as freely as possible and feel like the best players in the world, but if we keep making the same mistakes and not learning, it will come back to haunt us. We did that in the first half and next thing they get a goal and hold on for the three points.
"Look, we need a reaction and we need it fast. The last two years have been incredible but they're only memories now. We're down the bottom of the table, which isn't a good thing, so we need to pick ourselves up and get out of that. It's down to us."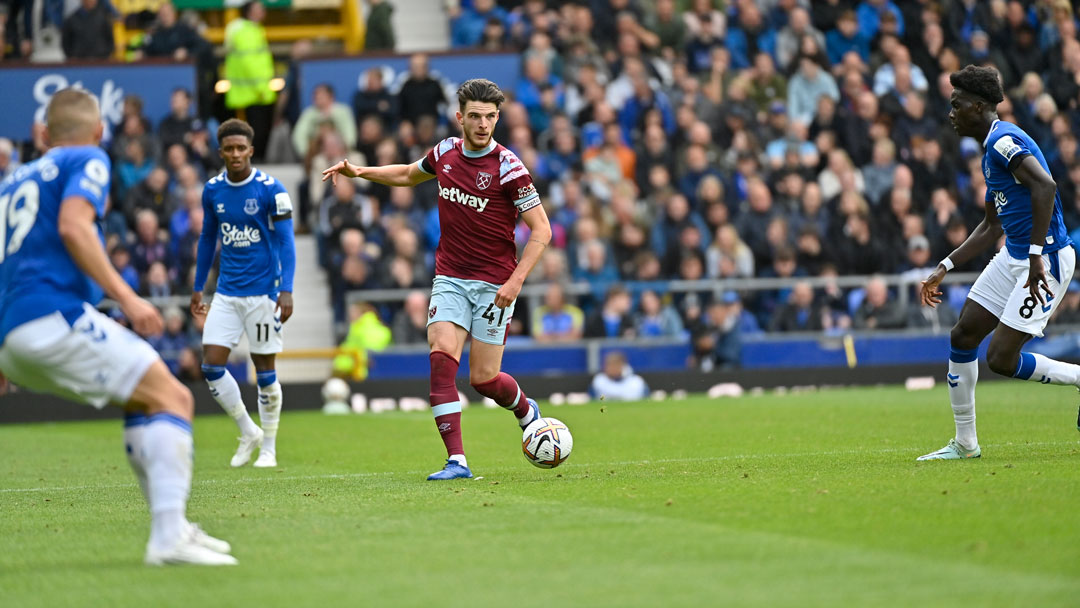 West Ham had 14 goal attempts to Everton's seven, and four on target to the Blues' two, but it was Frank Lampard's team who edged a game where, for the fourth time in seven Premier League games this season, the Irons were shut out.
"We created chances, but it's like we take the chances for granted," Rice continued. "Every time you get a chance at goal, you've got to take it positively and think you're going to score and if you take chances for granted you won't get goals and you won't get points.
"The signs are there that we are creating the chances, like I said, but we have to start putting them in the back of the net and we need to get three points after the international break."