West Ham United captain Declan Rice says his team retain the belief and confidence required to turn their Premier League campaign around in the New Year.
Saturday's 2-0 defeat to Leicester City means the Hammers head into the FIFA World Cup break 16th in the table and Rice is well aware that they cannot afford to remain in that position for long after the resumption.
After James Maddison and Harvey Barnes fired Leicester to the points at London Stadium, Rice was left to lament the impact of key lapses costing the Hammers points in recent games.
While the skipper feels the performances in this first phase of the season have merited more, he says the Irons will have to hit the ground running at Christmas and show the quality that undoubtedly resides within the squad on a consistent basis.
We're causing our own mistakes at the minute and it's costing us big time.
We got in a huddle before the game and did something we don't usually do and everyone was really up for it today.
It wasn't a case of effort, or not working hard enough, it was a case of two mistakes really and two goals for them, but we also had chances and didn't score.
It's a game of fine margins, but we need to be doing better with the quality of players we have.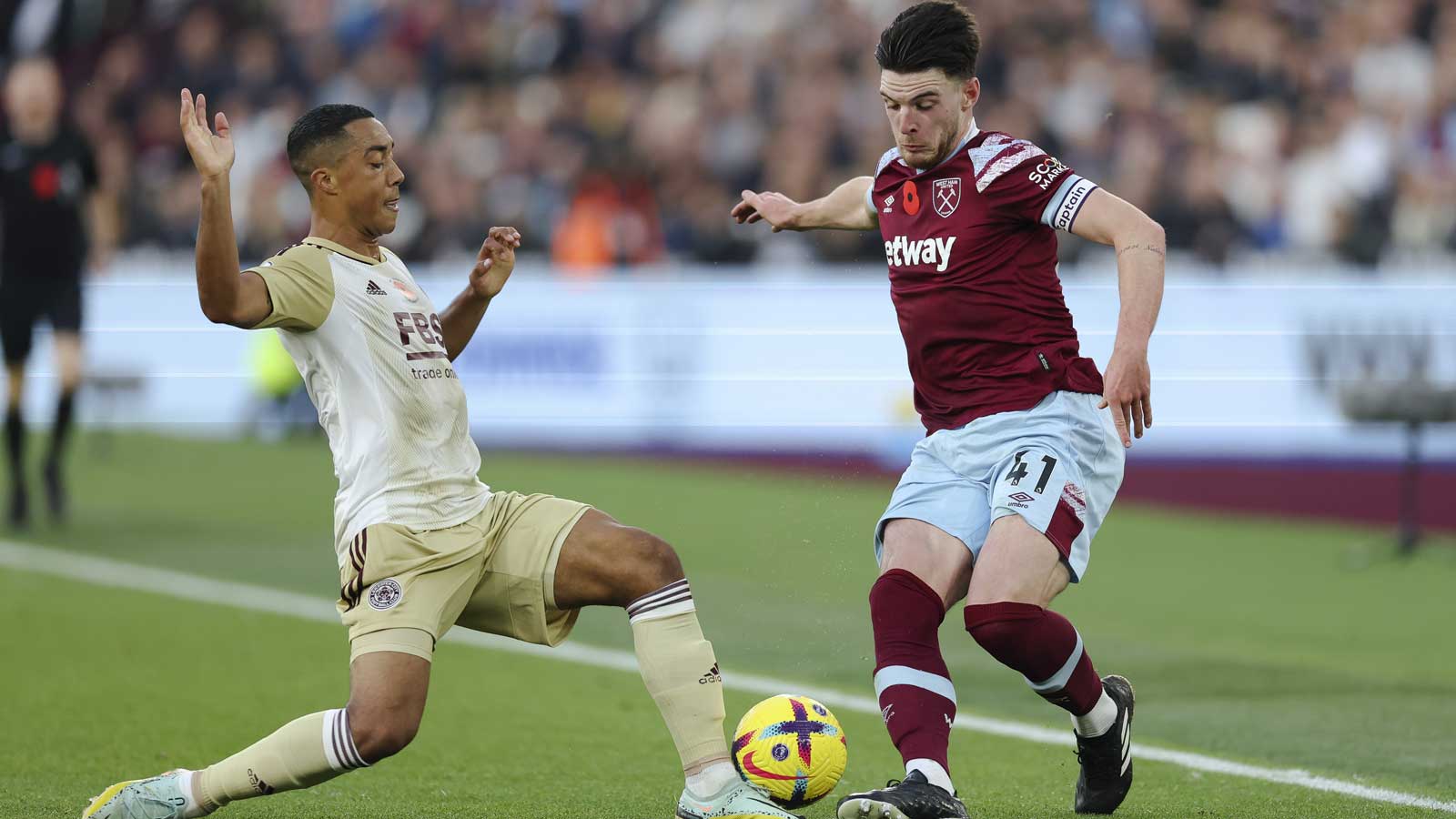 It's kind of been the theme for this season. We've been unlucky in a way and there's been loads of results where we should have had something from the game.
There have been games we've lost where we've deserved to lose too, but today I didn't see a dominating Leicester performance, I saw us having more of the ball, us piling the pressure on more, but they were the ones with two goals and that's what you need.
They walked away with three points, we've walked away with nothing and now we're scratching our heads. It's down to us to pick it up.
It's not a team reflective of where we are in the table.
There's still full belief, full togetherness and like I said it's down to us really. It's the fine margins of keeping the ball better, passing the ball better, not making the mistakes we're making on the ball, not trying silly passes that we're trying.
We need to cut the mistakes out of our game – it's two counter attacks and two goals today and it's so frustrating, because I don't see opposition sides giving up those chances, but I see us letting them up for the opposition and it can't be like that.
We've done so well over the last two years but we can't keep talking about the last two years now because the team is the best it's ever been. It's probably one of the best West Ham teams ever and we're underachieving at the minute.
It's a game of fine margins, but look we need to be doing better with the quality of players we have
We can't be where we are in the table, we know that as players, we know that as a group, but it's down to us to pick it up.
We know the quality we've got, it's about us doing it on the pitch – we are doing it in spells, but we need to turn those spells into goals and then hold onto the lead.
We have had some wins this season, but it probably hasn't been a win where we've run out comfortably. A few things need to change, but we've still got full belief and confidence as a group, and I'm sure we aren't going to be where we are at the end of the season.
There's a break now, but it's massively important that we stay positive. We will turn this around. At the moment it's a little dip. It happens in football, not every team is unbelievable week in, week out.
We take it on the chin, we need to go again and be back ready for Boxing Day.