Declan Rice says the entire England squad is aware of the difficult test Senegal will pose in Sunday's 2022 FIFA World Cup round of 16 clash. 
As the winners of Group B, Rice and his Three Lions teammates are preparing to face Group A runners-up Senegal on Sunday evening, with a place in the quarter-finals of the tournament at stake. 
Rice took a host of positives from England's three group stage matches, against Iran, The USA and Wales but knows the challenge Senegal will offer, as well as the unpredictability of knock-out football, will be a different problem for the national side to overcome.
The 23-year-old told a press conference: "I think we've had a really good focus throughout the three group games – three really tough group games as well – but we're onto a bigger test and we know Senegal are going to be really tough.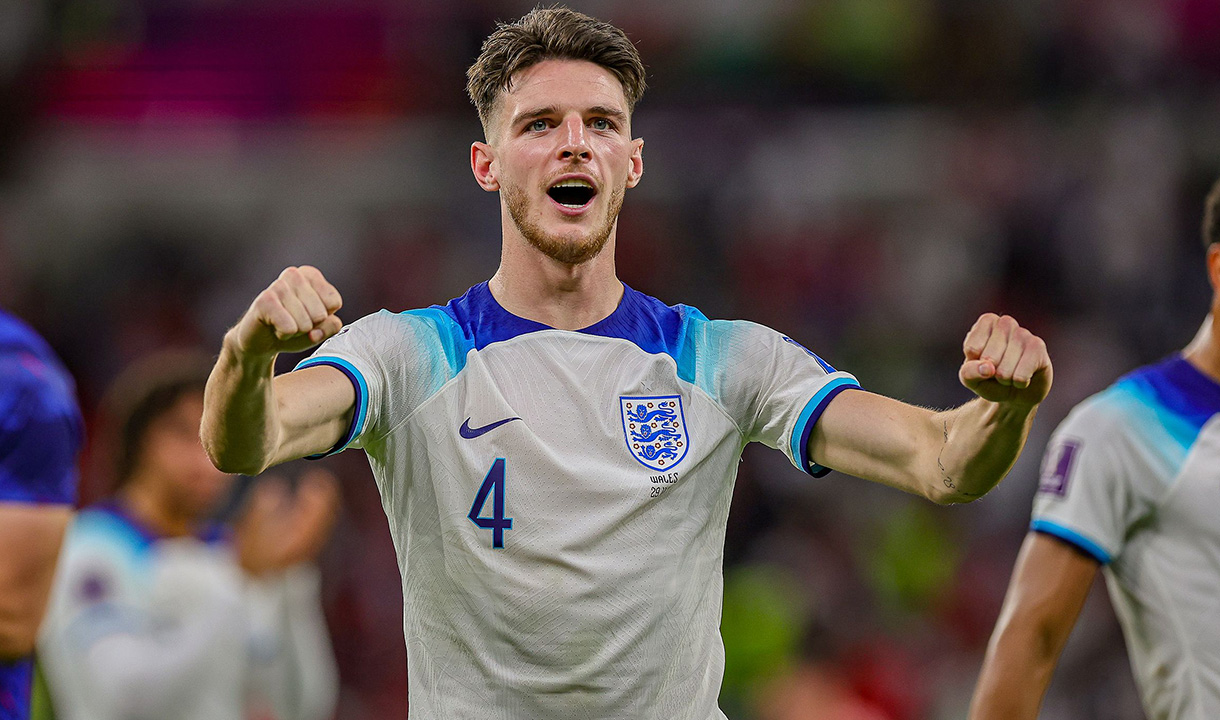 "It's the knock-out stages and we want to win. If you don't win, you go home, but that's not what we're aiming for. We want to get to the end of the tournament. 
"There was big pressure around the Iran game, for us to win, and we did that. The USA was a tough game but then to beat Wales, with all the noise around that, we really dominated the game from start to finish. We're building well and we're in a nice position, and we're ready for whatever comes. 
"Senegal are a really strong, athletic team, with some really good individual players. They are a really good team. It's the first time we've played them since I've been in the set-up and we know it's going to be a tough test.
Praise and plaudits have been given to the England camp for their unity and togetherness throughout the competition so far, something the West Ham United captain was eager to pass on to England manager Gareth Southgate.
I'd do anything to win the World Cup and, if that means someone else coming on and playing really well, then I would want that to happen.
"Massive credit goes to the manager for the way he has changed the environment," the midfielder continued: "We have a real good bond here and we're just together all the time. You will never see a player on their own.
"There are so many good parts of being here and it really feels like home. We eat dinner and lunch together, and we'll watch games together. We're all just united and together."
Rice was substituted in the second-half of England's 3-0 win over Wales on Tuesday, something he recognised as an opportunity for other quality players in the national team set-up to get valuable playing time. 
With just one goal in the collective mind of the England players – to win the 2022 FIFA World Cup – Rice insists no one is considering their individual role in the team. The focus is on the overarching ambition of lifting the famous trophy.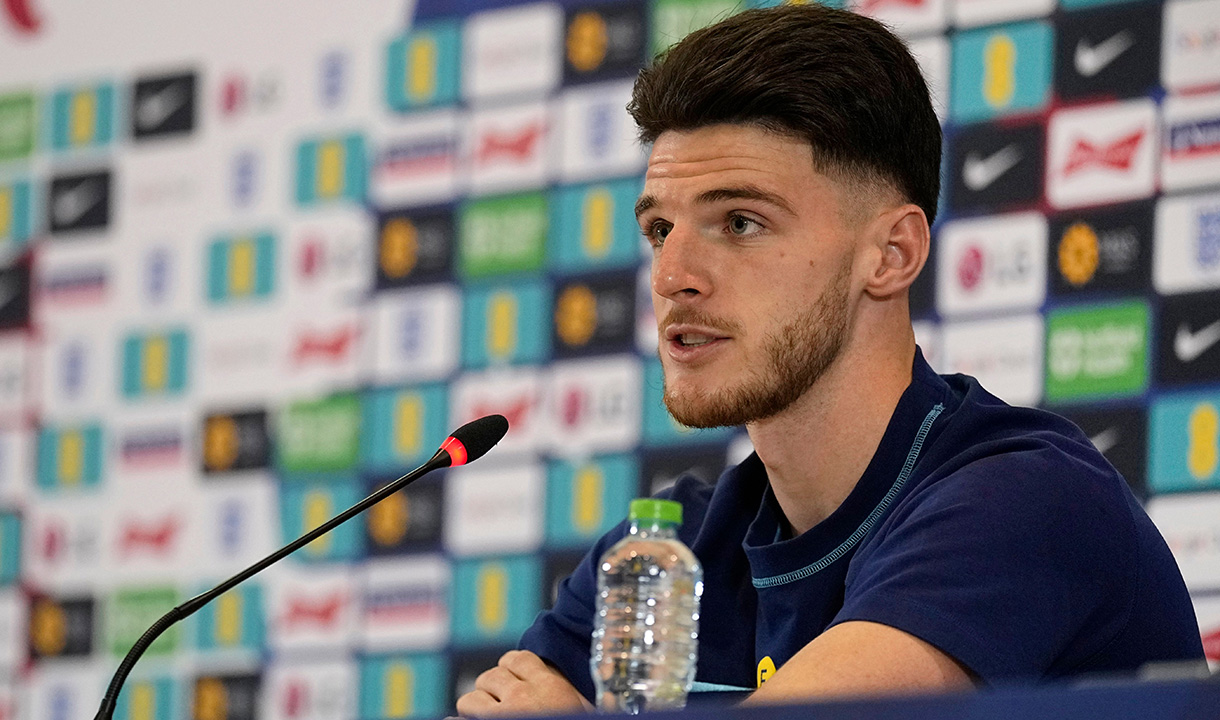 He added: "We have top level depth in the squad. It's always nice to know you can bring players off the bench who can change the game. 
"What is so good about our group here is that we're so supportive of each other. The first game, Rashford came on and scored, as did Jack Grealish, but Saka and Sterling also did really well, and Rashford and Foden did very well against Wales. It's probably a selection headache for the manager but, whoever he picks, I know everyone will be rooting for each other. 
"It's about a real team effort and, if you want to get to the end, you need a full squad. That's what competition is all about. It's really healthy.
"I'd do anything to win the World Cup and, if that means someone else coming on and playing really well, then I would want that to happen. There is just that one goal that we want to achieve."