David Moyes and West Ham United were delighted to welcome a familiar face to their St Andrews training camp this week in the form of the Club's legendary defender Ray Stewart.
The former Scotland international won the FA Cup with the Hammers in 1980, was part of the famous Boys of '86 team which achieved the Club's highest-ever league position of third, and scored an incredible 76 penalties across a 432-game, 12-year career in Claret & Blue.
With the Hammers training just a short hop down from his Perthshire home, Stewart was thrilled to take up Moyes' invitation to catch up with his old team and watch their pre-season work on Thursday and Friday on the University of St Andrews pitches.
Stewart is a regular traveller to London to watch his beloved Hammers in action and he is full of praise for the job his fellow Scotsman, Moyes, has done with the Irons.
And with the team where he began his career, Dundee United, also training at the same venue as West Ham last week, the memories came flooding back for Stewart.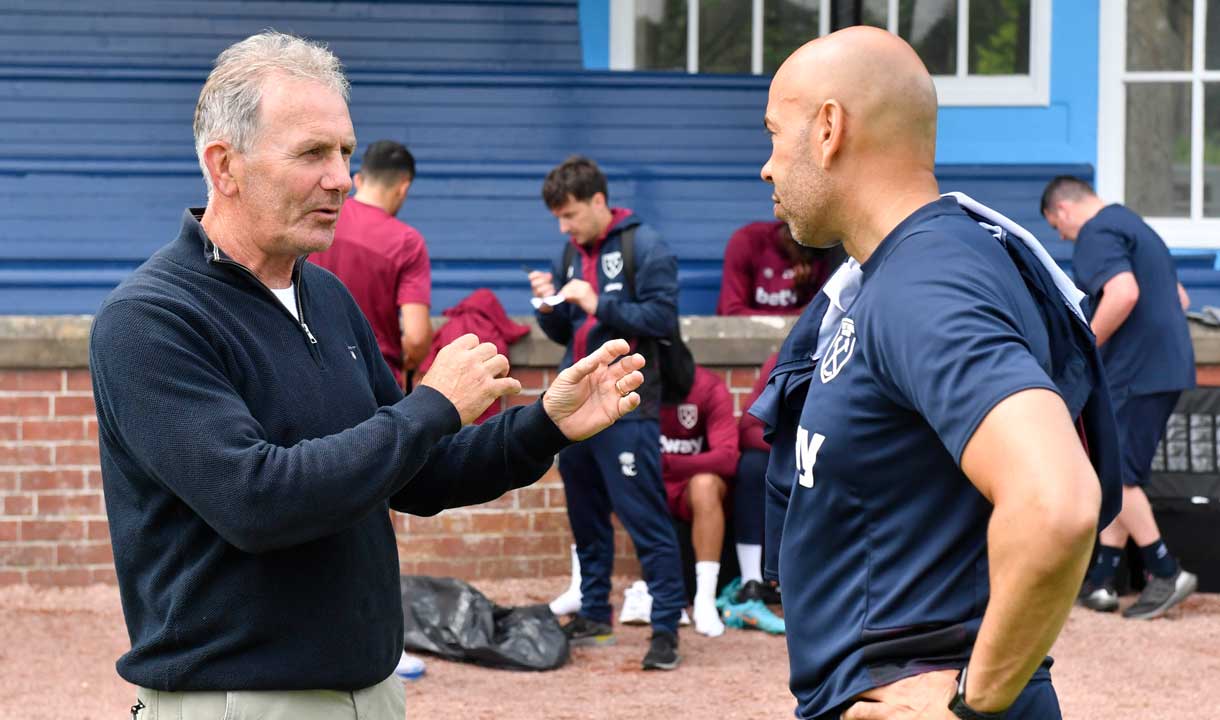 "It's a great trip down memory lane for me," he smiled. To come here and see the two clubs, with my young son Mark, has been great.
"It's always nice to see West Ham up here in sunny Scotland, and it's great for my lad too, seeing the young boys coming through and what they're about.
"David Moyes has been fantastic, inviting me here and making me feel so welcome.
"He reminds me of the great manager John Lyall. John was fantastic for West Ham United and David is too.
"He makes everyone feel welcome and involved, it doesn't matter who you are, and that reminds me of the old days.
"The Club is in safe hands and it's going in the right direction, that's for sure. We had Europe last year and we've got Europe again next year, and we've picked up big time over the last couple of years."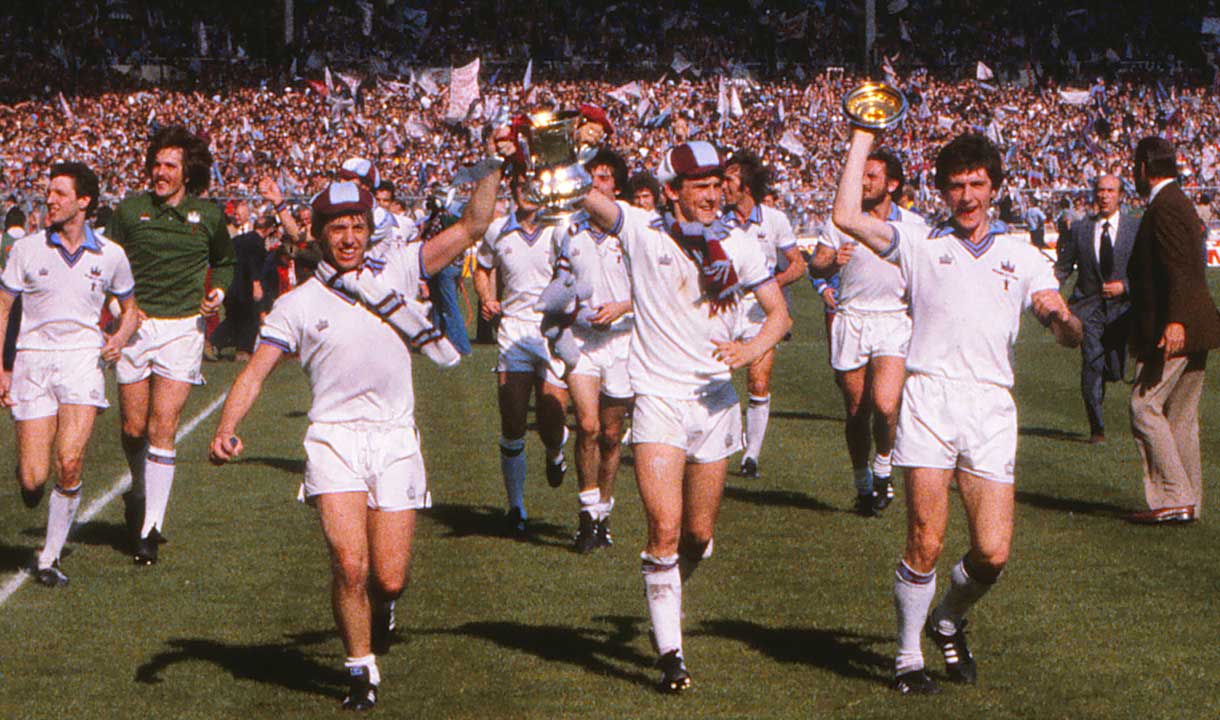 tewart was part of the Club's last major trophy-winning team in 1980, when Arsenal were defeated in the FA Cup final at Wembley, and the 62-year-old believes the current crop could be the group to end that wait.
He continued: "David has given the players great belief and I watch them every game and he says 'jump' and they say 'how high?' It is a respectful team and there's a big future here. I just think we can move on and maybe even win a trophy in Europe this year.
"We were in the Cup Winners' Cup when I was there, and that was the last time we had made the latter stages until last season – it's great that we're back on that stage again."
It's a great trip down memory lane for me. To come here and see the two clubs, with my young son Mark, has been great
The impression Stewart made at right-back on the Claret & Blue Army is still felt today, and he is impressed with the group Moyes has assembled in his position today.
Vladimír Coufal and Ben Johnson are yet to return for pre-season, having featured in the summer internationals, but 20-year-old Harrison Ashby was with the group in St Andrews, and as a Scotland U21 international, Stewart is thrilled to see the youngster following in his footsteps.
Stewart added: "I did say about a year ago that Coufal was the best right back we've signed since myself! I said that nicely, but I think he's a great player.
"And I have great admiration for Ben Johnson too. He's played right back, left back, centre back, he can play them all. He's got a great future.
"Harrison is making fantastic progress too and I was delighted to see him make his Premier League debut last season. He's Scottish and you used to say every team needs a Scotsman, and I still believe in that!
"It's great to see a young Scottish lad coming through and being around the West Ham team."