As the Premier League supports Rainbow Laces, we spoke to Pride of Irons' Jo Bailey about West Ham United's commitment to its LGBTQIA+ fans...
Pride of Irons is the official West Ham United LGBTQIA+ Supporters Group, existing to support LGBTQIA+ fans, their friends and families. The only requirement for membership is that you support West Ham!
The group was founded in early 2015 after it was perceived there needed to be an LGBT presence within the Club.
Pride of Irons want LGBTQIA+ football fans (and non-fans too!) to know that West Ham are an inclusive Club where anyone, regardless of gender, age, race or sexual orientation can feel welcome and included and enjoy being part of the West Ham family.
Pride of Irons is hugely thankful for the support received from the Club and want them to know that it is reciprocated to the staff and players alike whether in the Academy ranks, the Women's team or the Men's Premier League squad. Letting everyone at West Ham know that there is support in the stands should they choose to come out.
West Ham United, AFC Bournemouth and the Premier League will support Rainbow Laces at Monday's Premier League match at London Stadium.
Jo, can you see the progress that is being made by campaigns like Rainbow Laces to encourage acceptance and inclusion of the LGBTQ+ community across football?
"There's always progress, but progress is like a rollercoaster ride, with ups and downs along the way. We're definitely moving in the right direction, and I have to say that West Ham as a Club are fantastic – they are at the forefront of inclusivity with their LGBTQ+ fans, they come to us and collaborate on ideas to maximise our coverage and we can also go to them – there's always an open channel for conversation. 
"What we are noticing is the number of reports of hate crime against transgender and homophobic people, so that's why campaigns like this are incredibly important.
"Rainbow Laces brings the country together in raising the visibility for a small period. However, it's not just about the period where the campaign is active, the battle is making sure that it stays in the minds of everyone throughout the whole year. That's the challenge for all of us involved with Pride of Irons.
"Some 43% of LGBTQ+ people may feel unwelcome at sporting events, which is mad! I don't want anyone to feel unwelcome at a place that is my home as well. So that's why campaigns like Rainbow Laces are so important, we need to bring those numbers down and make sure that everyone stays safe."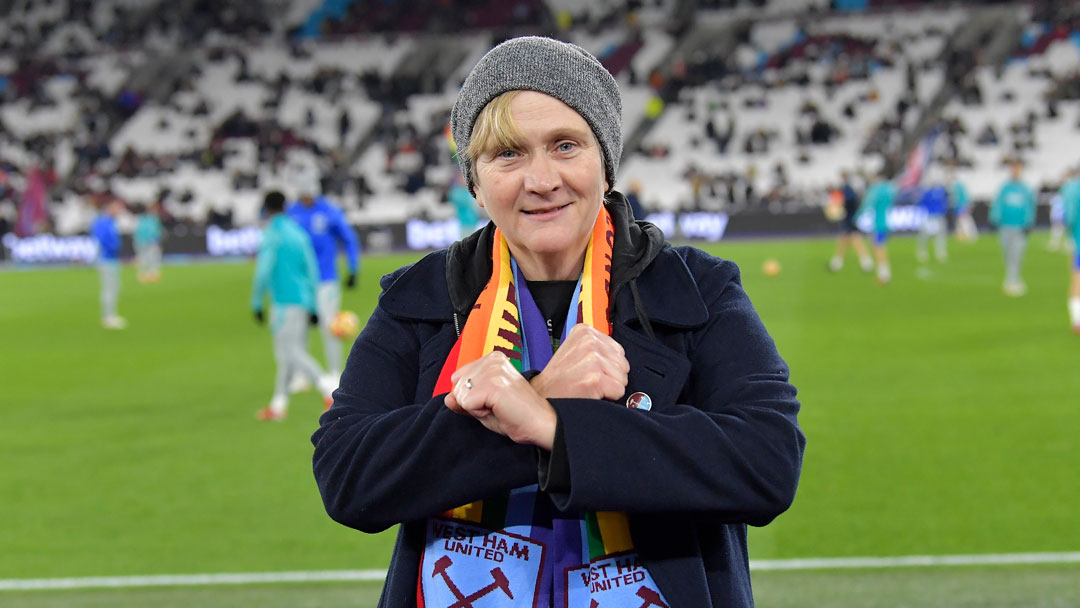 How much of a change have you seen in attitudes since Stonewall's Rainbow Laces campaign began back in 2013?
"I personally think that more and more people are talking about it, and that increases year on year. A lot more people are vocal about issues like this as society has changed.
"Football Clubs are our allies in many ways, they have a position in our society in which they can help drive the change in society and bring down those stats like I mentioned above.
"The thing that I will say is that all LGBTQ+ football club groups work incredibly hard with a small group of volunteers that aren't paid to make sure that the visibility is out there.
"It's funny to say this, but the main aim of Pride of Irons is for us not to exist anymore, that's what we want to achieve. If we get to that point, it means that everyone feels comfortable, welcome and safe at a football environment then our job is done."
How important is it to see that the campaign is a united effort, with clubs all across the country supporting the campaign?
"It is really fantastic to see, because it really does thrust the LGBTQ+ community into the limelight for a weekend and brings it to the attention of everyone.
"You have captains wearing the rainbow armbands, rainbow corner flags, rainbow images on the screens, it really does help to drive what we're trying to achieve all year round.
"But that is the issues I think that we need to drive home – I think a lot of people thinks that because this happens once a year, that they think that everything is alright. But there's still people that aren't comfortable and are too scared to come out because of the fear that they have."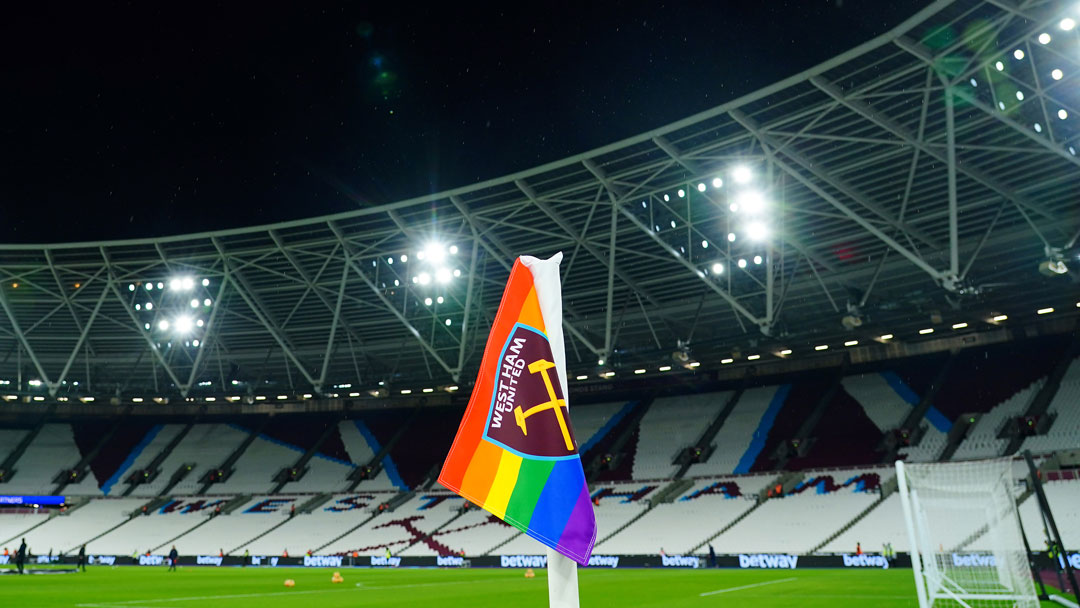 So how can supporters get involved and support Pride of Irons?
"You can support us in a number of ways. We have a membership form that you can fill out, and you can get involved with us. We have newsletters that we post out to all of our members with information about matches, when we're meeting up etc.
"We also have our own WhatsApp group that we use to communicate with one another and arrange meetings etc.
"We obviously have our own social media channels, and you can get involved there, and if you're feeling a little bit anxious about joining up, then please come and talk to us and we can make sure that things are in place to suit you and what you need.
"If you'd like to find out more about Pride Of Irons, you can contact us by visiting https://linktr.ee/PrideOfIrons"