Two great men of West Ham United passed away this week in years gone by – Bobby Moore and Glenn Roeder. The Evening Standard's Ken Dyer pays tribute to them...
I'm not usually a great one for anniversaries, mainly because I have a habit of forgetting them but there are two – sad as they both are – which are definitely worth marking in this column.
The first date is 24 February 1993 which, if any West Ham United fan doesn't know or who has forgotten, is the day Bobby Moore, the Club's greatest ever player, died.
The second is 28 February just a year ago, when Glenn Roeder, former West Ham manager and like Bobby, a thoroughly decent human being, passed away.
I was fortunate enough to have watched Bobby throughout his peerless playing career – and later interviewed him several times.
I can't say I knew Bobby well, though but not many did and anyway, you never want to get too close to your heroes, do you?
It seems the right time to remember both men, starting chronologically with Robert Frederick Chelsea Moore OBE.
It was a great pleasure, last September, to talk to Bobby's daughter Roberta, prior to the unveiling of the statue of her father, Sir Geoff Hurst and Martin Peters at London Stadium in honour West Ham's European Cup Winners' Cup triumph of 1965.
Recalling that memorable evening, arguably the high point in the Club's history, brought so many memories flooding back to those times when the eternally unflappable 'Mooro' was oozing class, whether on the pitch or off it.
Bobby was made for big games like that Cup Winners' Cup final against TSV Munich 1860 at Wembley. The bigger the occasion, the more there was at stake – Bobby Moore just lapped it up.
He must have had bad games – but I can't remember any. He must have missed tackles – but they have slipped my mind. He must occasionally have lost his temper – but never in any game I watched.
For those of who were too young or not yet born when Bobby was at his best – all I can say is, unlucky.
Don't take my word for it, though.
The late England manager Sir Alf Ramsey, rarely a man for expansive compliments, said this. 'My captain, my leader, my right-hand man. He was the spirit and the heartbeat of the England team. A cool, calculating footballer I could trust with my life. He was the supreme professional, the best I ever worked with. Without him, England would never have won the World Cup."
Jock Stein was far less voluble but, in his own way, just as complimentary.
"There should," said the great Scottish manager, "be a law against him. He knows what is happening 20 minutes before everyone else.
"When Bobby died, I was just one of many thousands who felt drawn to Upton Park to pay their quiet respects.
Another giant of his particular medium, journalist Hugh McIlvanney, wrote this at the time: "Amid the coarsening of spirit that has been manifest over the past couple of decades, there is a measure of reassurance on finding so much of the nation so deeply affected by the death of Bobby Moore.
"It is impossible to doubt the spontaneity of grief felt by millions whose intimacy with the man was no greater than could be developed through watching him from the terraces of a football ground or on a television screen.
"Wherever people gathered on Wednesday, there was a pervasive sense of loss, an unforced emotion that suggested many had been taken unawares by the depth of their feeling."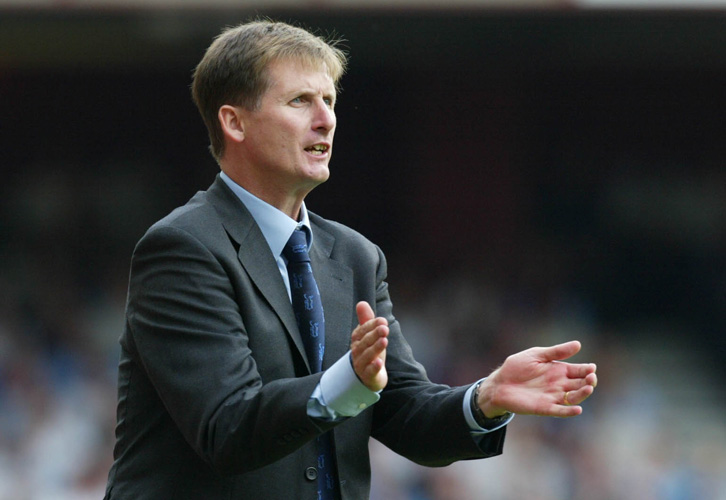 Glenn Roeder, meanwhile, would have been the first to rule out any comparison between himself and Bobby as players.
Yet they were similarities. Bobby was born in Barking, Glenn just a few miles away in Woodford.
Both tackled serious illness with the same fortitude they had demonstrated in their careers and both were taken from their families and friends too soon.
Nigel Pearson, who was Glenn's assistant at Newcastle, paid this tribute a year ago: "Glenn was a man with incredible humility, integrity, warmth, humour and humanity."
It is an impressive list of characteristics which could equally have applied to Bobby Moore.
Glenn was a coach at West Ham when Harry Redknapp left in 2001. Attempts to persuade Steve McClaren and Alan Curbishley to succeed Harry had both failed and there was surprise and some scepticism when the Club turned to Glenn.
He approached the job just as he did with life, though, at full throttle – and his enthusiasm, coaching ability and sheer football nous brought swift dividends, West Ham finishing seventh at the end of his first season in charge.
His second season was a traumatic one, though, with the diagnosis of a brain tumour. Glenn survived a serious operation and even returned to work in July 2003, but the Club had been relegated and he left after just three games of a new season.
Glenn went on to manage Newcastle, for whom he had also performed well as a player, and Norwich City and made many good friends along the way.
One of many tributes this time last year, sums up the man perfectly.
Former Hammer Don Hutchison said: "I'll never forget when my Dad was passing away. The gaffer told me to get in my car, go up to Newcastle and see him quick. Glenn was on the phone to me for all of the five hours of my journey."
Bobby Moore and Glenn Roeder – special men.