West Ham United first-team coach Paul Nevin believes the creation of the Coach Index will have a positive impact in improving the diversity of coaching throughout the English game.
The Coach Index is a self-registration system providing black, Asian, mixed heritage and female coaches with access to information about employment and development opportunities within professional football.   
Its creation was born from an idea that stemmed from the Premier League's Black Participants Advisory Group (BPAG), which wanted to address the underrepresentation of minorities across non-playing roles in professional football.
In the BPAG meetings, we realised that lots of people were working towards the same thing of more inclusion and diversity

Paul Nevin
"There are around 33 per cent of playing participants in the game at the moment [from minority backgrounds], but you look at a lot of the benches and the support staff, and it's not represented in the same way," said Nevin, who is a member of the BPAG.  
"So the BPAG explored a bit deeper and one thing that always came back was about the talent pool from recruiters. They said, 'Well, there's not a lot of black coaches or female coaches out there. And if there are, we don't know of them and we don't know what level of experience they've got.'"  
"Through a previous role at the Premier League, I had seen and met a lot of black coaches, a lot of female coaches that we tried to integrate through different initiatives into the Academies.
"I was aware there was a talent pool at different levels of experience."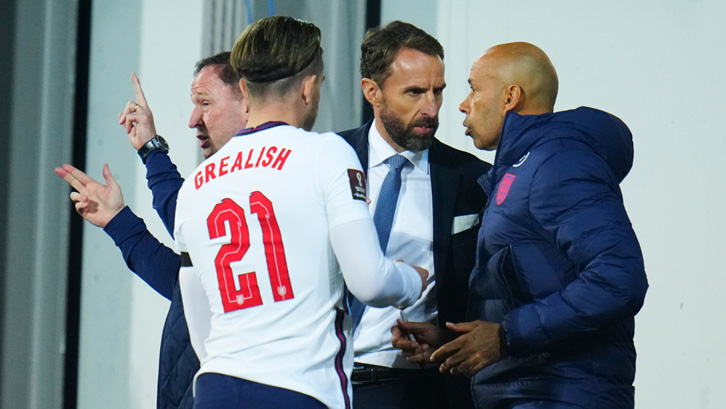 The Index enables relevant coaches with a minimum of a FA Level 2 or UEFA C Licence qualification to sign up for alerts from clubs and football partners. Registered coaches will be signposted to relevant coaching opportunities, as well as updates on accessible professional learning and development activity.  
It is a result of collaboration between the Premier League, The FA, the EFL, the LMA and the PFA.  
"In the BPAG meetings, we realised that lots of people were working towards the same thing of more inclusion and diversity.  
So, it's just to streamline to create one database rather than three or four. There's a real direct approach from all the stakeholders, and I think it's starting now to really drive a turn." 
While much focus will go on improving diversity at the top of the coaching pyramid, at the managerial level, Nevin is keen that all areas of the game benefit from the Coach Index and the opportunity to have greater representation.  
"We all, or many of us, aspire, to be a manager, or to be the lead person of a particular team," he says. "But there are so many other jobs within the game. I'm an assistant coach at the moment, or first-team coach.  
"But there's a wealth of positions in the Academy, and it doesn't mean to say that one is higher than the other. There are different skills that people bring to jobs. Some people are better working with younger players.
"I've worked with some phenomenal coaches who are Under-9 coaches who are not suited to be first-team coaches because they're working with young people and they have an affinity with young people and might struggle with adults.  
"And you've got first-team managers who could not go and take a group of Under-10s. So it's about what level and being the best you can be to your fit.  
"You can be at the highest level being an Under-10 coach, an Under-14 coach, or a WSL coach. These roles are just as important to the game." 
Former players from minority backgrounds are already being given opportunities to advance their coaching skills and experience through the Professional Player to Coach Scheme [hyperlink] that was launched last year, but Nevin believes that more awareness is needed.  
"There are lots of roles that, on paper, maybe ex-players do not realise exist within the game. 
"So it's not all about managers or the first-team environment. It's about the game as a whole and contributing to the best of your ability in making those environments top level."