RC LENS
Pre-Season Match, Stade Bollaert-Delelis, Saturday 30 July, 6.15pm CEST (5.15pm BST)
West Ham United complete pre-season preparations for another summer with a trip across the English Channel to northern France on Saturday evening.
There, David Moyes' Hammers will take on a Lens side who enjoyed a fine 2021/22 season, finishing seventh in Ligue 1 above the likes of champions Lille and West Ham's UEFA Europa League quarter-final opponents Olympique Lyonnais.
The 38,000-capacity Stade Bollaert-Delelis will play host to the fixture, which will kick-off at 6.15pm local time (5.15pm in the UK), with around 1,000 West Ham fans officially expected to be in attendance.
Tickets…
West Ham United have been allocated 1,000 unreserved seating tickets for Saturday's game, priced at £20 each. These are on general sale now. To secure your ticket, click here or call 0333 030 1966.
Wheelchair and Accessible (AEA) tickets are available priced at £20 each. Please call our Ticket Office team on 0333 030 0174 or email [email protected]. Personal Assistants are issued free of charge.
Supporters will receive an email with information of where and when to collect tickets on matchday.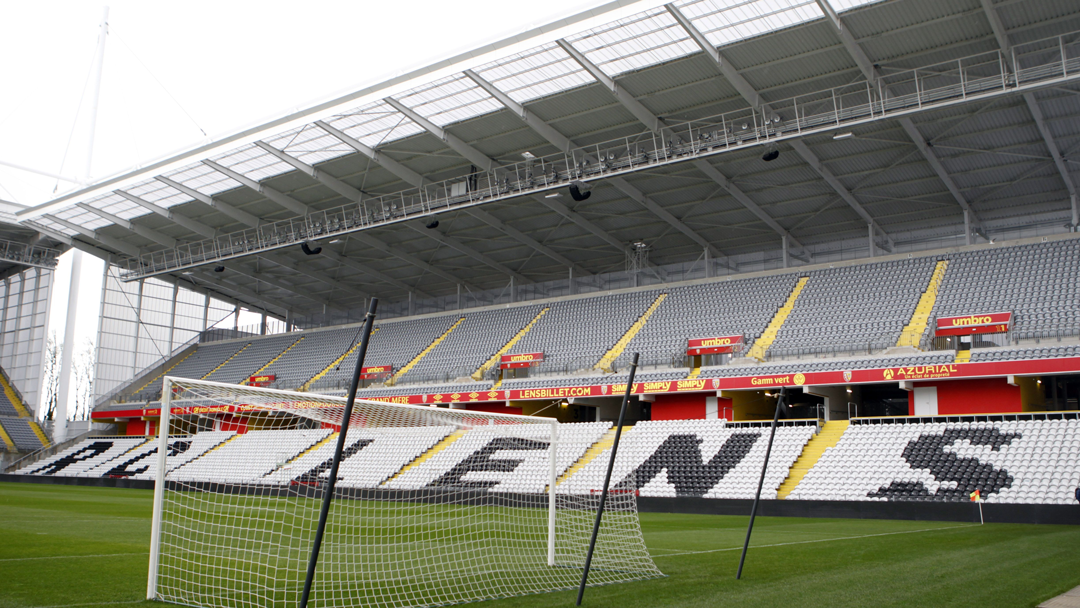 How to get there…
There are a number of ways to get to northern France from England.
The easiest way via public transport would usually be to take the Eurostar. However, all Eurostar trains heading from London St Pancras to Lille Europe on Friday and Saturday have sold out.
The same is true of Eurotunnel services from Folkstone to Calais, so your only remaining option would be to go by ferry from one of the south coast ports. Check online with the various ferry companies to see what is still available.
If you have already sourced your travel to France and are driving, the stadium address for your sat nav is Avenue Alfred Maës, 62300 Lens.
Stade Bollaert-Delelis is located in a residential area just north-west of Lens' small city centre, about 15 minutes' walk from the central railway station (Gare de Lens). Come out of the station, turn left along Urbain Cassan, cross Avenue Alfred Maes, then turn right onto Rue Maurice Carton through the car park and the stadium will appear on your left.
If you are travelling by Eurostar to Lille, Lens is situated south west of the city and the train journey takes around 45 minutes.
Where to stay…
Lens is a city of just over 30,000 inhabitants, so it is not flush with accommodation, but you will be able to find a room in one of a number of recognisable brand hotels, including ibis and Campanile. There are also independent options with rooms still available.
You may opt instead to stay in the far larger city of Lille which, as mentioned above, is just a 45-minute train ride away and on the Eurostar line from London.
What to do…
While Lens is not a big city, it does possess a branch of the world-famous Louvre art gallery, sensibly named Louvre-Lens. Conveniently, this is situated on Rue Paul Bert, a few hundred metres west of the stadium on the other side of the railway line.
If you are not an art buff, there are number of places to grab food and drink in and around the Boulevard Emile Basly (pictured), a main street which runs east to west a few hundred metres north of the railway station.
If you are making a weekend of it, why not visit the historic town of Arras to the south, or the seaside resort of Le Touquet to the west?
The two World Wars play a central part in the history of the Pas-de-Calais region, of course, and there are a number of museums, memorials and cemeteries in the area.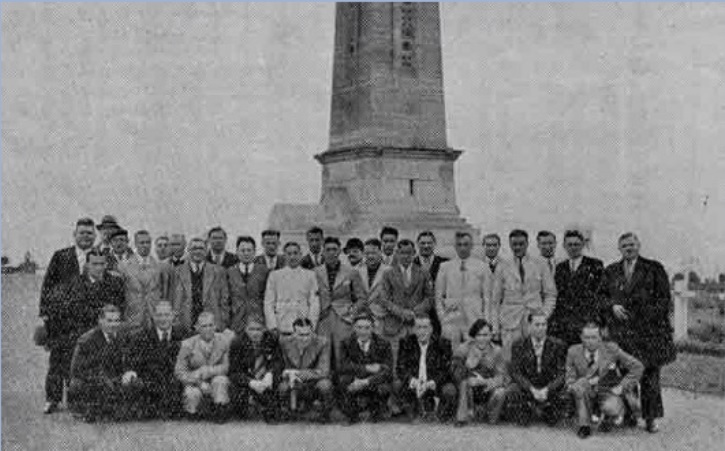 What's happened there before…
We have been to Lens once previously - in May 1936.
The friendly match was played at the end of a post-season tour of Switzerland and France and ended in a 3-2 win for the French club.
West Ham's squad visited First World War cemeteries at Cabaret Rouge (British casualties), Notre Dame de Lorette (French) and Vimy Ridge (Canadian) and toured the memorial trenches at the latter.
From there, the players headed straight to Lens and the original Stade Bollaert-Delelis, where they were beaten despite two goals scored by Scottish striker Peter SImpson.