OLYMPIQUE LYONNAIS
UEFA Europa League, Parc Olympique Lyonnais, Thursday 14 April 2022, 8pm BST
West Ham United's European tour continues with a trip to south east France to take on Ligue 1 club Olympique Lyonnais on Thursday evening.
Our UEFA Europa League quarter-final opponents welcome the Hammers to the 59,186-capacity Parc Olympique Lyonnais for the first time, with the tie poised at 1-1 after a competitive first leg in London.
Lyon's impressive stadium opened in January 2016, having been constructed after being selected to be used for that summer's UEFA European Championship finals in 2009.
The ground also hosted the 2018 UEFA Europa League final between Atlético Madrid and Marseille, which the Spanish club won 3-0.
Lyon won seven consecutive Ligue 1 titles between 2002-08 while playing at their former Stade de Gerland home, but have not been crowned champions of France since moving to their new stadium.
However, Les Gones (The Kids) did win the Coupe de la Ligue as recently as 2020.
How to get there…
As was the case for our round of 16 first-leg tie at Sevilla in southern Spain, thousands of supporters have already booked their travel to France's third-largest city for this quarter-final second-leg, with the prospect of seeing West Ham United reach our first European semi-final since 1966!
Parc Olympique Lyonnais is located seven miles east of Lyon city centre.
The West Ham United supporters' section at Parc Olympique Lyonnais is situated in the South section of the stadium.
We strongly advise supporters to only travel if they have purchased a ticket directly though West Ham United. Supporters purchasing tickets in the Home sections will not be permitted entry and will not be re-located to the visiting supporters section.
Supporters will be able to collect their ticket from the Ibis Lyon Gerland Musee des Confluences, situated Les Berges Du Rhone, 68 Av. Leclerc, 69007 Lyon. Supporters should note that the collection point is around 30 minutes by car, or around an hour by public transport, from the stadium.
You will be able to collect the ticket in your name on production of photo ID. Please note that we are unable to accept any third party collections and the ticket can only be collected by the named ticket holder.
Tickets can be collected between 10am-7pm on Wednesday 13 April (local time) and 10am-6pm on Thursday 14 April. Tickets can only be collected from the hotel as there is no facility to collect tickets at the stadium.
To get to the stadium, take Tram 5 from Grange Blanche station to Eurexpo station (journey time is around 20 minutes), then board the special shuttle service to the away turnstiles at Parc Olympique Lyonnais (journey time is around 15 minutes).
If you are driving or arriving by coach/minibus, park at Eurexpo Visiteurs Ouest – Boulevard de l'Europe, 69680 Chassieu and board the special shuttle service to/from the stadium.
Click here for full information on how to travel to/from the stadium on matchday.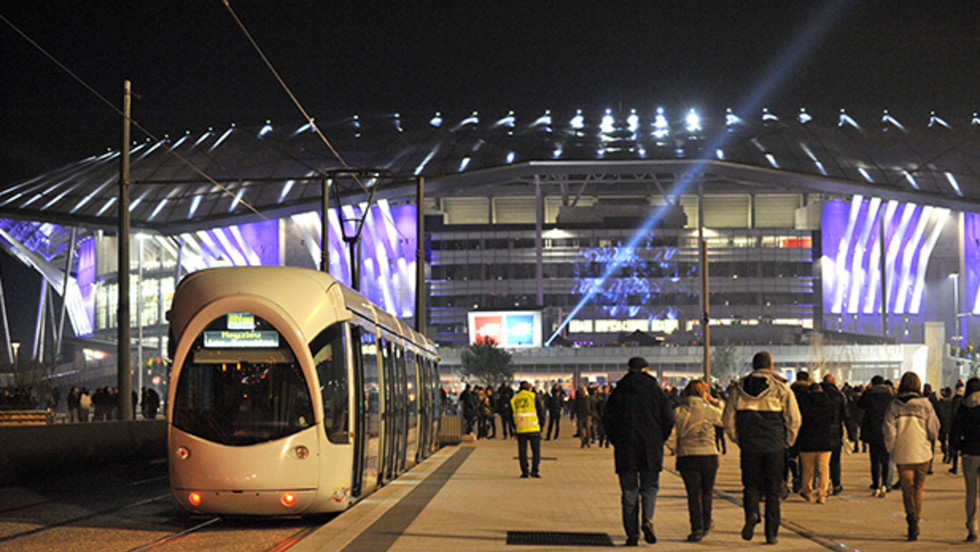 Where to stay…
As a city with a population of over 500,000 and an urban area with more than 1.6 million inhabitants, Lyon is big!
For that reason, it should come as no surprise that there are plenty of accommodation options, from luxury hotels to budget stays. Of course, most supporters will already have their rooms booked.
The rivers Rhône and Saône both run through the middle of the city from the north east, and many of the best and most convenient accommodation options are to be found on the strip of land situated between the two – The Presqu'île (The Peninsula) which comprises the 1st, 2nd and 4th arrondissements and is a UNESCO World Heritage Site.
You can take a train from Lyon Perrache railway station on the Presqu'île to Gare Part-Dieu, from where you can catch the tram to the stadium.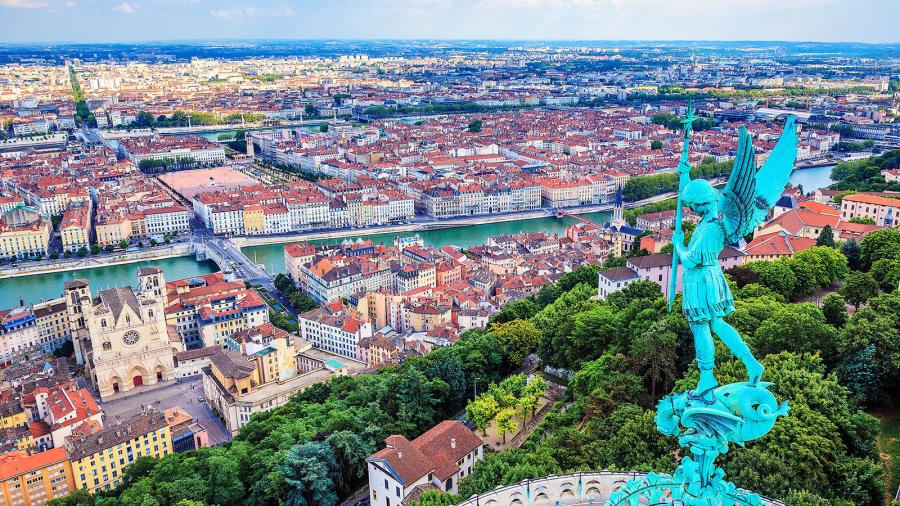 What to do…
As a UNESCO World Heritage Site in its own right, Lyon's city centre, and in particular the old town – Vieux Lyon – is well worth a walking tour, with craft shops, restaurants selling delicious meals, and plenty of bars.
If you like a bit of history, head to the Musée et Théatres Romains, an underground museum describing life in Lugdunum, one of Gaul's most important Roman cities, and view the remains of the nearby Roman Grand Theater and Odéon.
From the Lugdunum, walk rue Roger Radisson up to Basilica of Notre Dame de Fourvière, and also pay a visit to Place Bellecour, the third largest square in France.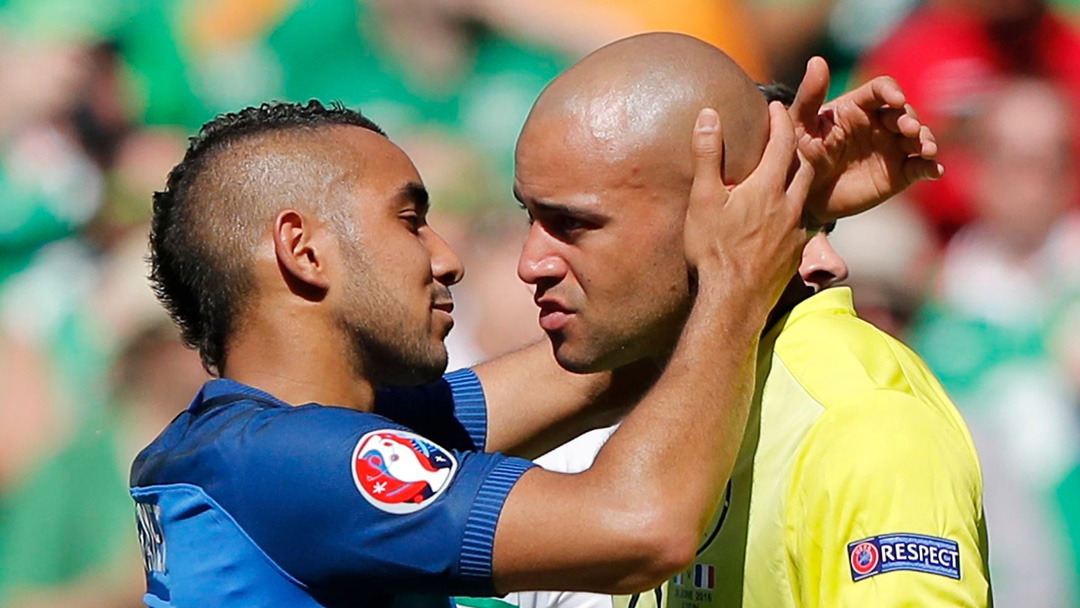 What's happened there before…
While West Ham United have never visited Parc Olympique Lyonnais previously, the stadium has held some high-profile events in its short history.
As mentioned, Lyon was a host city at UEFA Euro 2016, hosting seven matches, including Darren Randolph's Republic of Ireland's 2-1 round of 16 defeat by Dimitri Payet's France (pictured, above).
The ground was the venue for the 2019 FIFA Women's World Cup final, won by the United States, as well as European Rugby finals, ice hockey and music concerts.
It will be a host venue for the 2023 Men's Rugby World Cup and the 2024 Olympic Soccer Tournament.