After 18 years, 550 appearances and 62 goals in a West Ham United shirt, it was finally time for Mark Noble to call time on his playing career as the final whistle blew at Brighton & Hove Albion on Sunday.
The final act might not have entirely gone to the script, as Brighton came from behind to triumph 3-1 and deny the Hammers a top-six finish, but Noble was not going to dwell on any negatives as he reflected not only on his final day as a professional, but the incredible progress the Hammers have made over the past couple of seasons.
Seventh in the Premier League means the east Londoners will have another crack at European football next term – this time in the UEFA Europa Conference League – and Noble is looking forward to seeing that positive momentum continue.
While that will take place without his presence on the pitch, Noble spoke of his pride at seeing his Club grow, and he was keen to thank the Claret & Bliue Army for the part they have played in his – their – journey.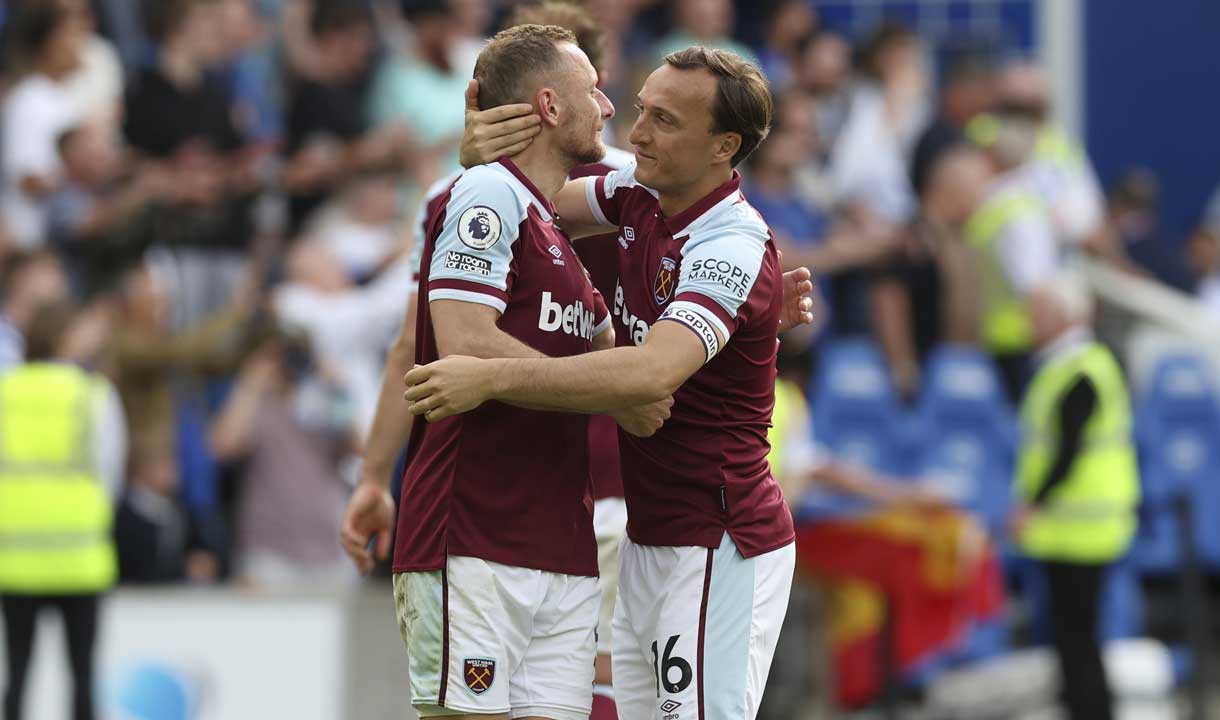 We can look back with a lot of pride on the last nine months.
It's my last day, so I'm not going to be negative at all. What a fantastic season. What a fantastic two seasons. To qualify for Europe twice in a row, with what we've done already this year in Europe, is a great achievement.
So, for me, today the result was a little disappointing, but overall it's a fantastic ending for me because these last 12 months have been incredible.  As we saw last week, I can only thank the fans as, when I walked out with my children, there wasn't an empty seat in the stadium, which I'm incredibly thankful for.
The presentation from Brighton was a real classy thing to do.
Ending my career here at Brighton by coming on, and even warming up before the game, the reception they gave me was top class.
I will always remember them for that, and I will have a soft spot for Brighton & Hove Albion because they showed a real touch of class today.
To qualify for Europe twice in a row, with what we've done already this year in Europe, is a great achievement
The 18 years I've played for West Ham have not only been for myself.
This Club will be here for a lot longer than we all are, so to leave with my name associated with this Club is pretty special for my family.
I'm leaving with the Club in good shape too.
It was an incredibly tough decision to make a year ago, but to call it a day on my terms and on a season like this is incredible.
Hopefully I'll come to watch the games sooner rather than later, but I want to say a last thank you to the fans for the last 18 years because we've done it together.