Joining the Hammers in August 2009 and becoming the 800th player to represent the Club, Italy international Alessandro Diamanti, who turns 39 on Monday, went on to engage and entertain the East End during his 29 outings down West Ham way...
LONDON CALLING
Going into the 2009/10 campaign, I was looking forward to playing in Serie A for Livorno, who I'd just helped to win promotion back to Serie A.
Born in Tuscany, I'd played all my football in my local region but having scored 16 league goals the previous season, suddenly I was hearing that West Ham United were now interested bringing me to England. Having the chance to play in the Premier League was the opportunity of a lifetime.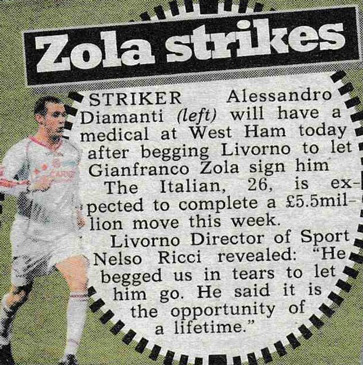 I knew all about the Club and its supporters and, of course, one of our greatest-ever Italian footballers – Gianfranco Zola – was the manager. It was a good feeling to know that he wanted me to play for him and I can remember being 100% excited at the possibility coming to London, even though I realised it would take two or three months adjust.
There are obviously two very different styles between Serie B and the Premier League and Gianfranco really helped me to understand what I needed to do to adapt from playing in the Italian second division to the top-flight in England.
After scoring two free-kicks for the reserve team against Birmingham City in midweek, I was on the bench for Saturday's match at Wigan Athletic on 12 September 2009. One-nil down, I came on midway through the second half and nearly marked my debut with the equaliser but sadly my angled shot hit the crossbar instead.
I was disappointed for the West Ham fans that I hadn't managed to score but it was still a good feeling to know that I felt capable of playing in Premier League for them.
TRIPS 'N' SLIPS
Just seven days after coming on as substitute at Wigan, I found myself starting against Liverpool at the Boleyn Ground.
An early goal from Fernando Torres meant that we had again fallen behind but after half-hour Zavon Hines was tripped and we were awarded a penalty.
There were 34,658 supporters inside the stadium that afternoon to see West Ham play one of Europe's best teams and, although it was my first game at Upton Park, I didn't feel any pressure as I put the ball on the spot. I had always wanted to shoot the penalties for my team and now that I was in England I didn't feel any different.
A penalty is just a 50/50 situation – you will either score or you will miss! That's sport. As I ran up, though, I slipped and kicked the grass, which moved a little bit before I fortunately managed to divert my shot past Pepe Reina, who claimed that I'd touched the ball twice.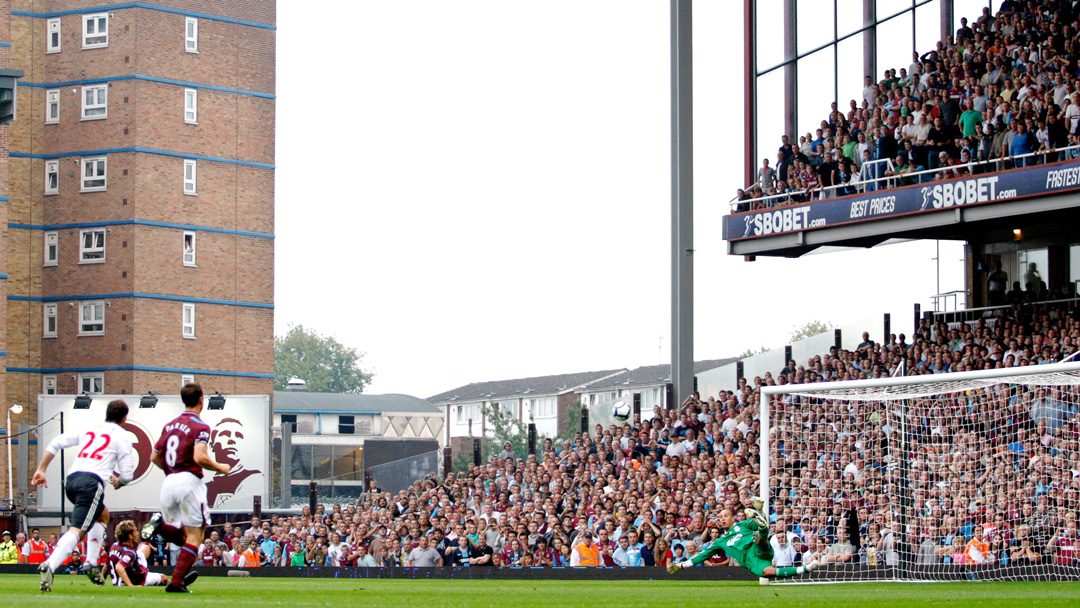 The Liverpool players carried on arguing but the referee – Andre Marriner – said that it was OK and that's good enough for me. It was all part of an unbelievable game that then saw Dirk Kuyt put the Reds back in front before Carlton Cole equalised to make it 2-2 at the interval. Torres scored the winner with a quarter-hour remaining and, although I was very disappointed that we had ended up losing, for me – personally – it had been a beautiful afternoon to score that goal against a great team in front of my new supporters.
SPOT-KICK KING
Overall, out of the eight goals that I scored for West Ham United, four of those were spot-kicks. When I arrived, Gianfranco said: 'Alessandro, you are the man to shoot the penalties for me.'
To be a top player, you have to thrive on the responsibility and want to take them and I've never been any different, no matter which team we were playing or where they stood in the league.
Just before Christmas, eventual champions Chelsea would come to Upton Park, where I beat Petr Cech from the spot in a match that we ended up drawing 1-1 to earn a very important point.

And just a few weeks before that – going into late-October 2009 – we'd only won one of our first eight games, when fourth-placed Arsenal had arrived at the Boleyn Ground and taken a two-goal, interval lead. But ten minutes into the second-half, I came on for Mark Noble and with a quarter-hour remaining, my fellow Italian, Gunners goalkeeper Vito Mannone couldn't hold my free-kick, allowing Carlton Cole to head home the rebound and give the Hammers fans a little bit of hope.
Then, with two minutes left, [future Hammer] Alex Song tripped Carlton and I sent my penalty past Vito to give us a 2-2 draw. We may have been losing by two goals but as a team we never gave up in that second half.
We knew that we had to fight for every ball and to have played my part in helping us to get that precious point is another beautiful memory of my time with the Hammers.
ZO HAPPY FOR GIANFRANCO
As every West Ham United supporter knows, the 2009/10 season was a very difficult time both on-and-off the pitch.
By mid-February, we were in the bottom three and had just been taken over by new owners, whose former club Birmingham City arrived at the Boleyn Ground looking safe in eighth.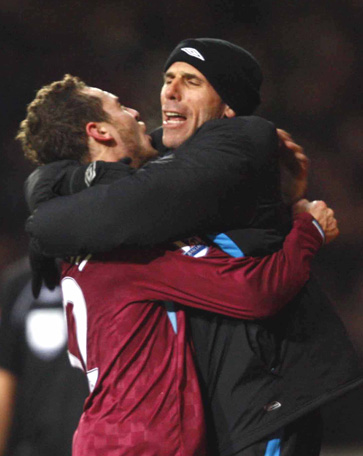 Everyone knew that it was a must-win game for us and there was tremendous pressure on Gianfranco Zola and the players that Wednesday evening. Before the match, Gianfranco said to me: 'Alessandro, you're gonna score for me tonight.'
And he was so right! During first-half injury time, Scott Parker was fouled on the edge of the penalty area and although Mido wanted the free-kick, I took the ball and curled it over the City wall, beyond [future Hammer] Joe Hart to give us the lead. No doubt – 100% - that was my best goal for West Ham United.
The Hammers fans in the crowd of 34,458 went crazy, while I just ran over to Zola and hugged him. Gianfranco was going through a tough moment and he didn't deserve it because he is an unbelievable human being and a very good man.
We were all behind our manager because he always worked so hard, he encouraged us and, even if we didn't play well, he always took responsibility for our performances.
Then, midway through the second-half Carlton Cole secured our 2-0 victory. We had been really close to relegation and that win was just so important for everyone at the Club because it helped to lift us up the table towards eventual safety.
FAN'S FAVOURITE
The East End was a beautiful place and it was a dream to play at the Boleyn Ground, where every match proved an emotional experience.
Hopefully, the Hammers supporters enjoyed everything I tried to do for them during my year with the Club.
2009/10 was about the team and securing survival, not personal achievements, but I was so proud when those fans voted me runner-up in the Hammer of the Year awards behind Scott Parker – another very good man, who I respect so much.
Sadly, Zola left but our new manager Avram Grant insisted: 'I don't want you to leave because you're my best player.'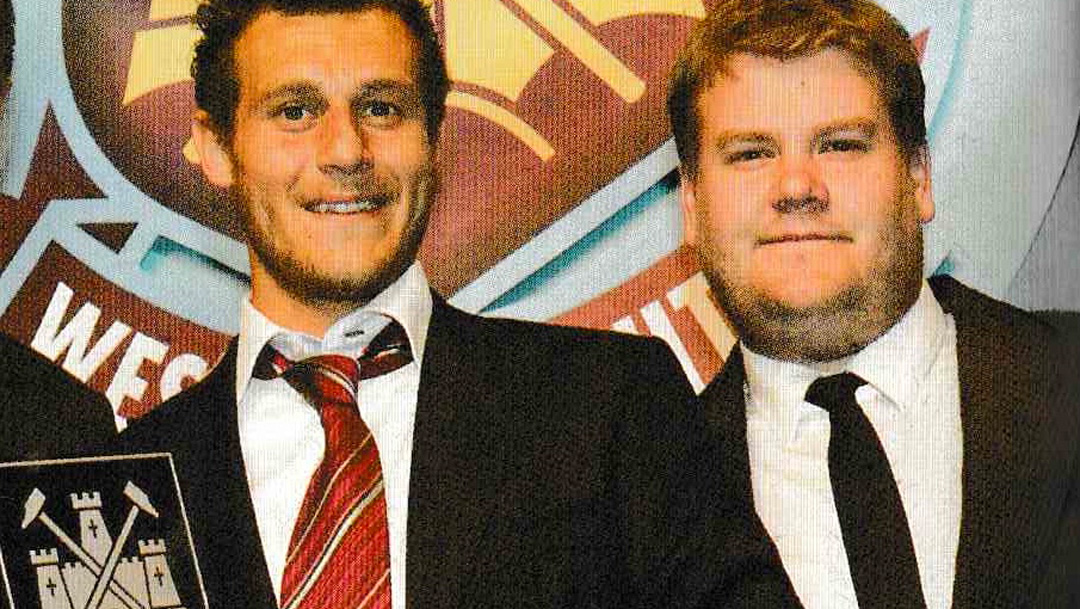 Back home, though, Cesare Prandelli had taken over the national team following the 2010 World Cup. Like any Italian, I'd always dreamed of playing for my country but our new Head Coach was telling me: 'I can't judge you on one season in England, I need to see you in Serie A.'
In life, we make our choices – they either prove to be the right decisions or mistakes.
I still tell everyone in every interview that the biggest regret of my entire career is that I only played for one year before joining Brescia in August 2010. Certainly, I should've stayed for longer. On the other hand, I achieved my ambition of playing for Italy, winning 17 caps and a runners-up medal at Euro 2012, where I scored the winning penalty in the quarter-final against Scott Parker and Robert Green's England during another thrilling penalty shoot-out between our two countries. Perhaps it wasn't such a bad choice in the end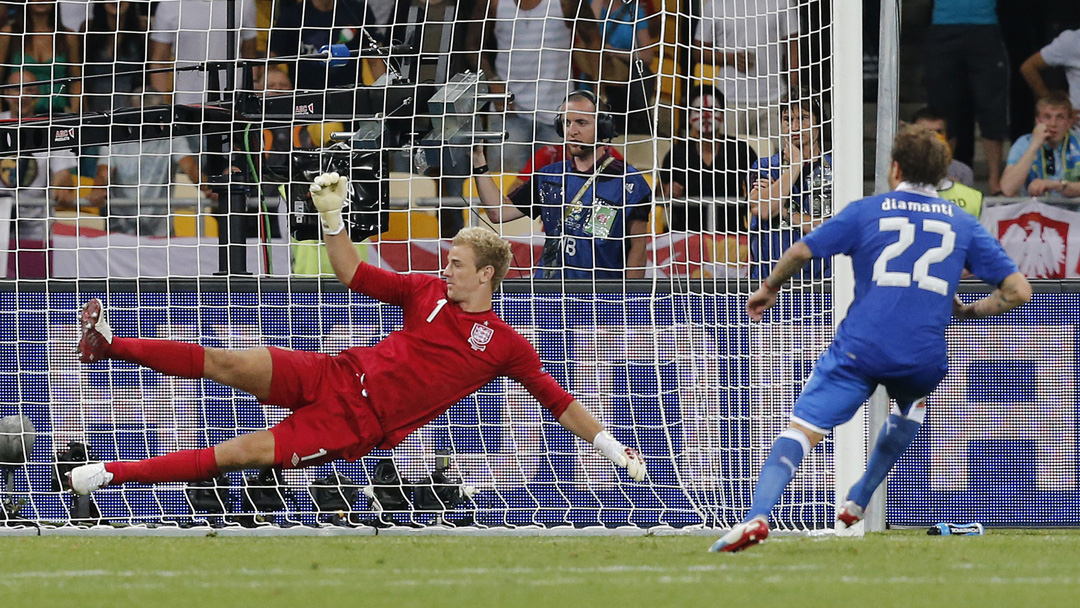 DIAMANTI DOWN UNDER
Nowadays, I'm in Melbourne, where I'm proud to captain Western United in Australia's A-League. It's a joyful club with good organisation and – having only been formed four seasons ago – we're taking things step-by-step as we continue to improve.
It's been a long journey getting here – after a season at Brescia, I played for another six Italian clubs.
Just before that, I'd made three substitute appearances for Watford, where I didn't have a good relationship with the manager. Whenever talking about England, I've such happy memories of West Ham United, not Watford!
I also played in the Chinese Super League with Guangzhou Evergrande but that was a tough time for my wife Silvia and our kids, who are now enjoying their beautiful experience of living in Australia.
We've got a great quality of life and our daughters Aileen and Olivia plus son Taddeo have fantastic opportunities and a good education ahead of them in a wonderful country. It's in Taddeo's DNA to play the game and I love watching the carefree way in which he enjoys kicking a football around.
We've still got great friends in London and my former Italian international team-mate, Angelo Ogbonna, has sent him the latest Hammers shirt.
Aged 39, I can no longer have those flamboyant hairstyles from my West Ham days (!) and, although it's high pressure to continue performing at this level, I'm just taking things season-by-season.
Right now, my body feels fit and I enjoy the training and the matches so until I lose that feeling, I'm playing on. Why not?