Divin Mubama may have been the player to put the ball in the net three times on Tuesday, but the striker is eager to share the credit around. 
Mubama continued his recent superb form with a hat-trick for West Ham United U21s in the 3-0 win against Feyenoord at Chigwell Construction Stadium. 
A powerful effort on nine minutes was followed by a cool finish and a slotted effort in the second to take the forward up to five goals in his last three games. 
Mubama's personal efforts have been on the up since a first team debut in the UEFA Europa Conference League two weeks ago, and the 18-year-old admitted he is still flying high from such an incredible evening, but refused to take sole recognition for his goalscoring form.
No goals would come for me without my teammates so I'm thankful to everyone in this group. 
"To be that guy who can be relied on to get goals, that's amazing," he told whufc.com. "It's part of my job in the team and it's something I love doing. But without my teammates, there is nothing there. No goals would come for me without my teammates so I'm thankful to everyone in this group. 
"I think everyone can see after that special night in Bucharest that my confidence is up, and I've been trying to maintain my standards. I'm finding the back of the net on the regular now and I'm enjoying my football. Long may it continue."
The win over Feyenoord combined the attacking intent shown in the Premier League 2 win over Wolverhampton Wanderers last Monday with the defensive resiliency shown in the victory against Tottenham Hotspur last Friday, and Mubama noted the team's collective performance.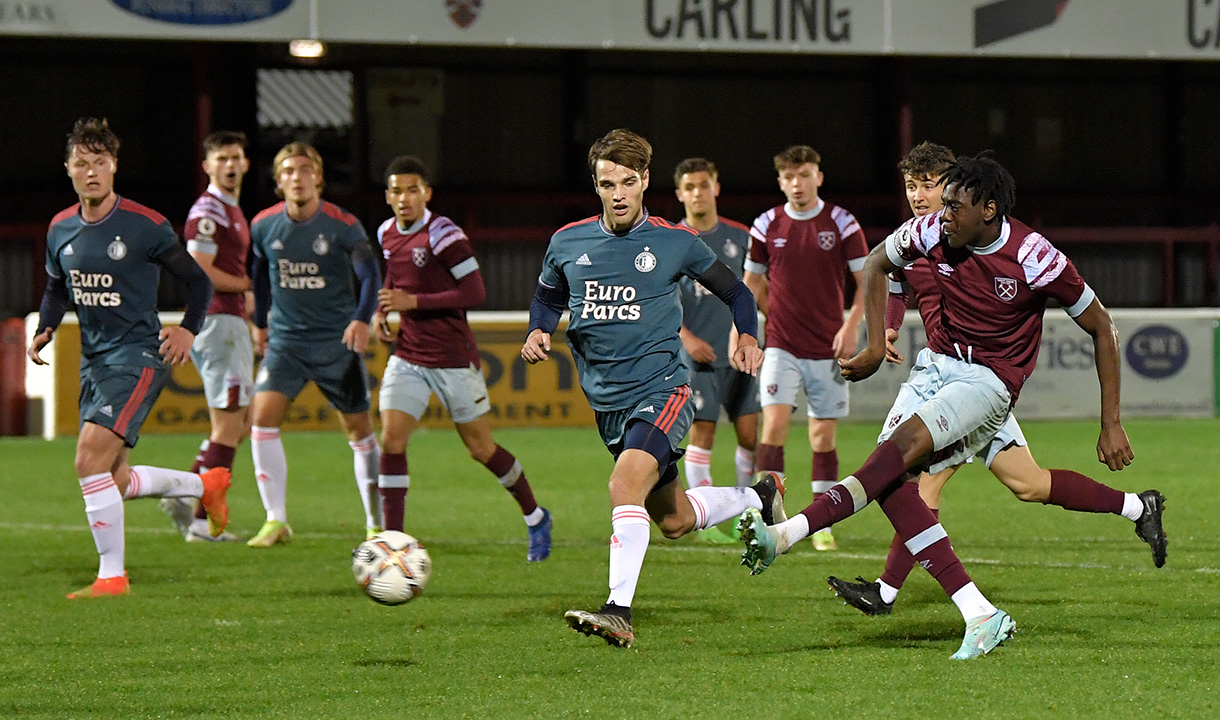 The prolific attacker believes his goalscoring efforts can be traced back to his hard work on the training pitches at Rush Green and Chadwell Heath.
"This is really big. For the boys, this is another great performance and that's now three big performances in a row for us. It's good for me today too to get on the scoresheet three times. The boys collectively played really well and I just was able to take my chances in this game. 
"I think getting those goals comes down to repetition in training. Even last year and now, this season, I've been getting my reps in. It's something I've been working on and doing almost daily since I was a little kid. It's a lot of fun. Confidence is sky-high at the moment and hopefully we can carry that on."
Having kicked on from his first team debut with recent, terrific form, Mubama is keen to continue pushing forward but has a close eye on upcoming fixtures with the U18s.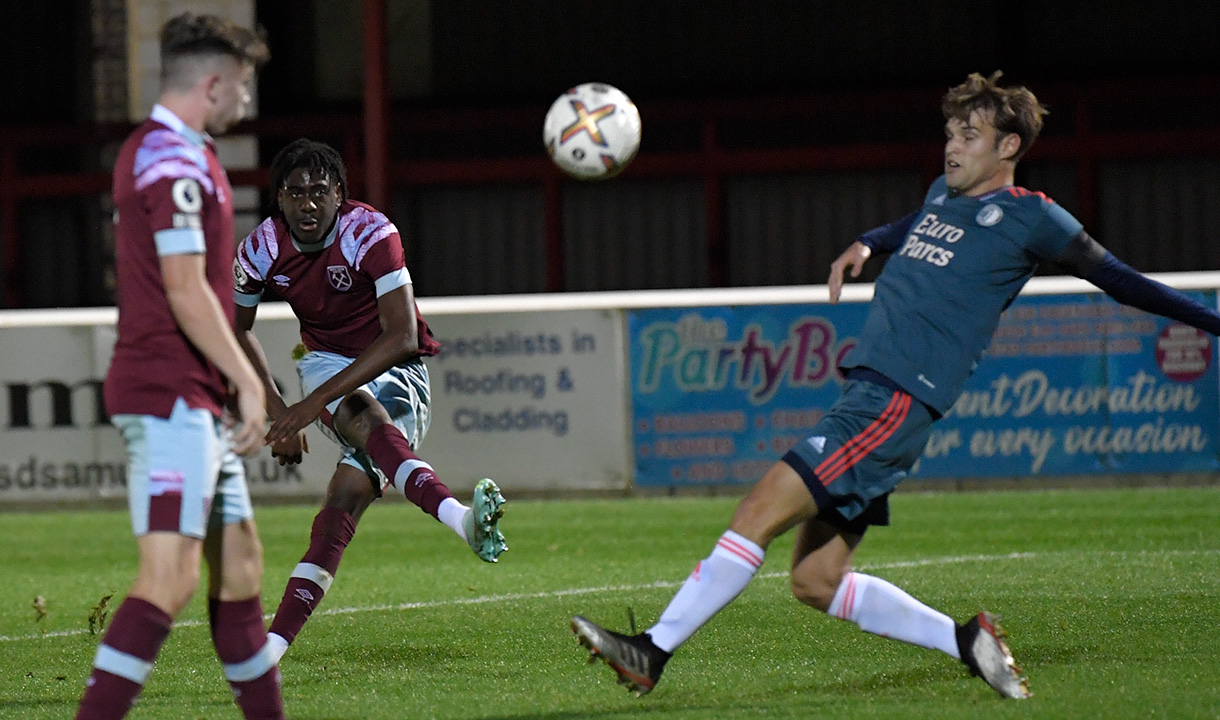 As the U21s follow the senior side in taking a scheduled break due to the 2022 FIFA World Cup, Mubama is eager to continue playing in coming U18s league matches and the FA Youth Cup.
He added: "I've got my eyes on the next level, but I'm also excited to train and play with the U18s in the coming weeks.
"We've got the FA Youth Cup coming up next month, which is a big competition and this will be my last year that I can play in it, so I'm desperate to do well with this group. 
"I can't wait to be back with the boys, working with Kevin Keen and the U18s, and playing with them again. I want to make sure I enjoy it as much as possible."