As Mark Noble continues his final season as a West Ham United, the captain shares his memories of playing for England at age-group level…
It is 20 years since I was fortunate enough to make my first appearance for England.
It was May 2002 at an Under-16 international against Belgium in Ballyclare in Northern Ireland, where we were taking part in what was called the Ballymena Tournament.
I was not 15 for another week, so to be in the Under-16s was a real honour. I was named among the substitutes but managed to get on and score our third goal in a 3-1 win, which was amazing.
I started our next game against Israel the following day, but we lost 1-0, then got more caps later in the year against Spain, Holland and Germany.
Looking back at the players I played alongside, a few of them went on to reach the Premier League, like Jamie O'Hara and Fabrice Muamba, but a lot of them didn't.
All through the age-groups there were some top players, but they just couldn't cut it at senior level.
I was promoted to the Under-17s in July 2002, even though I was only just turned 15, and we went to the Nordic International Tournament in Sweden. My Dad took time off work to take the ferry and drive all the way to Sweden, just so he could see me play for England.
When you're young, it's brilliant being called-up, it really is. It's a massive honour.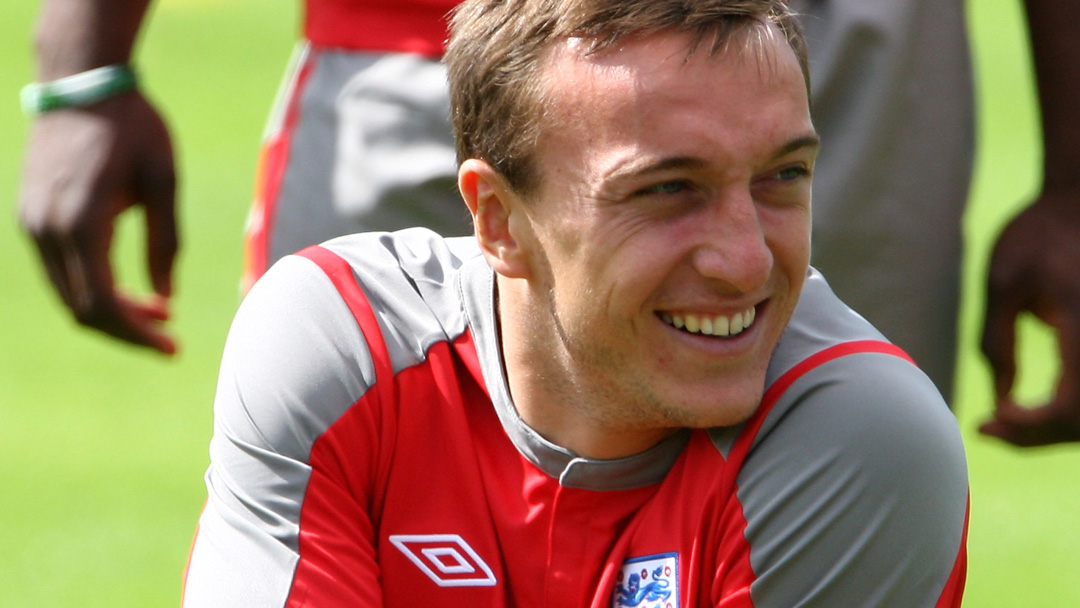 SO CLOSE… TWICE
I went to two finals with England as a young player, but sadly we lost them both.
In 2005, I was part of the Under-19 team which reached the UEFA European Championship final in Northern Ireland.
I started all out games as we drew with France and Armenia, then beat Norway 3-2, scoring two late goals to get through to the semi-finals.
We then beat Serbia and Montenegro 3-1, with Matty Fryatt getting a hat-trick, but lost by the same score to France in the final at Windsor Park in Belfast.
Dave Martin was also in that team and started all our matches and it's amazing to think we're together again now, 16 years later!
Then, in my second European U21 Championship finals in Sweden in 2009, we got all the way to the final and we had a lot of suspensions, so we were missing some important players and we lost to Germany.
I was captain and I regret that one because I didn't play that well in the whole tournament, but they were still great experiences.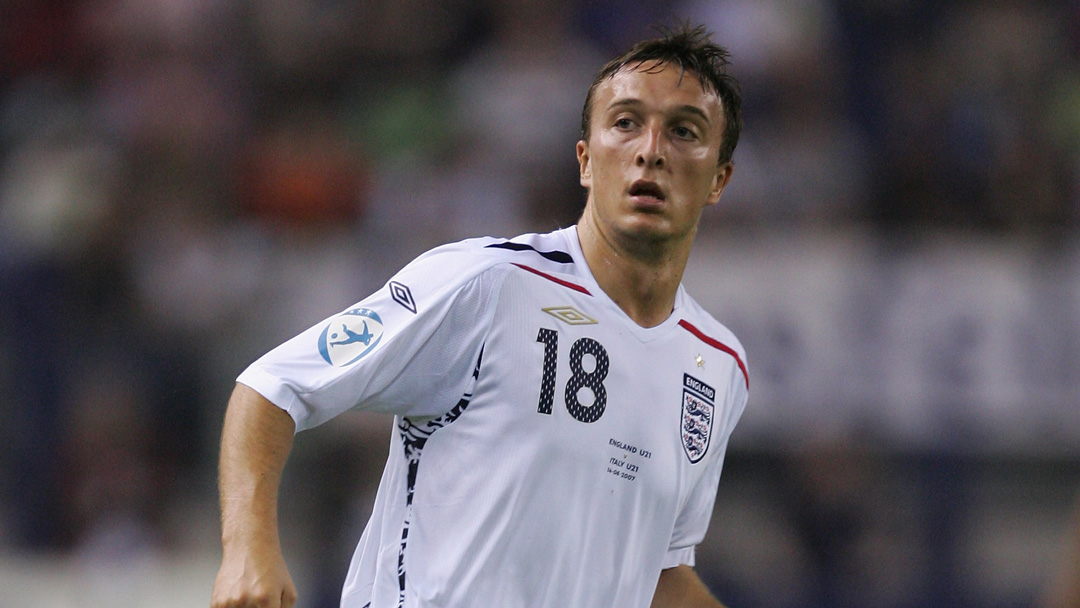 EURO STAR
I remember being called-up to the England Under-21s training camp in Valencia ahead of the European Championship finals in 2007.
I was only just turned 20 and I was there with two of my West Ham teammates in Anton Ferdinand and Nigel Reo-Coker, who were both two years older than me.
They were all playing regular Premier League football at the time, while I had only just broken in, so I thought I'd just go the training camp, then go on holiday. I had no idea I'd get anywhere near the squad.
Stuart Pearce was the manager and I trained really well at the camp before going home and packing for my holiday, then I got a letter saying I'd been picked for the European Championship, which was incredible. We went to Holland and ended up getting to the semi-finals!
We played Czech Republic in our first group game and I only played the last few minutes as a sub. The team then went up on the board for our second game against Italy and I was starting. It was crazy times!
I kept my place and we played Holland in the semis and drew 1-1. I scored two penalties in the incredible shootout that followed, but sadly we lost 13-12 and went out.
It was strange because, even though I'd played in the West Ham first team in the Premier League, I couldn't believe the level of interest in the European U21 Championships and the support England had.
We had a great squad with so many players who went on to the top – James Milner, Leighton Baines, Ashley Young and of course Anton and Nige – and we were so unfortunate not to get to the final.
After that, I went on holiday to Cyprus and people were coming up to me in the street telling me how well we'd done. It was incredible.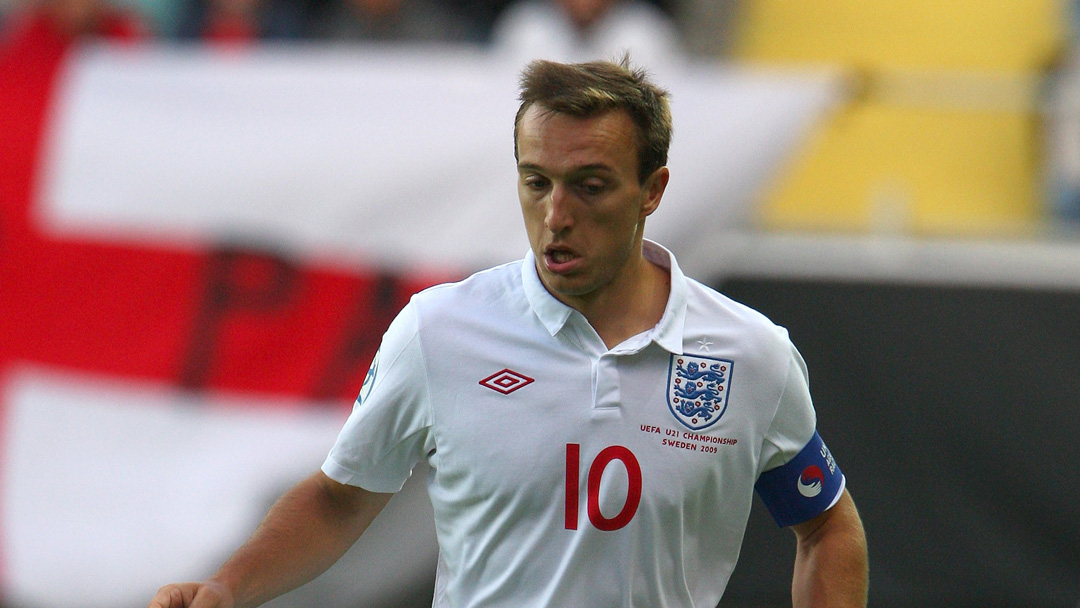 THE IRELAND QUESTION
I have famously never been picked in a senior England squad and, for that reason and because of my family history, I have been asked many times about why I never made myself available to play for the Republic of Ireland.
My answer was always the same – As much as many of my family members are fully Irish, I never dreamed of playing for Ireland. I didn't mean that in any sort of disrespectful way.
I'd played for England in all the age-groups and I just thought there were players out there who dreamed of playing for Ireland and if I did it and went out there and didn't do it wholeheartedly, I was taking someone's place and that didn't sit right with me.
Obviously there was a time I was playing week-in, week-out for West Ham and I thought the England call-up would come, but it never did.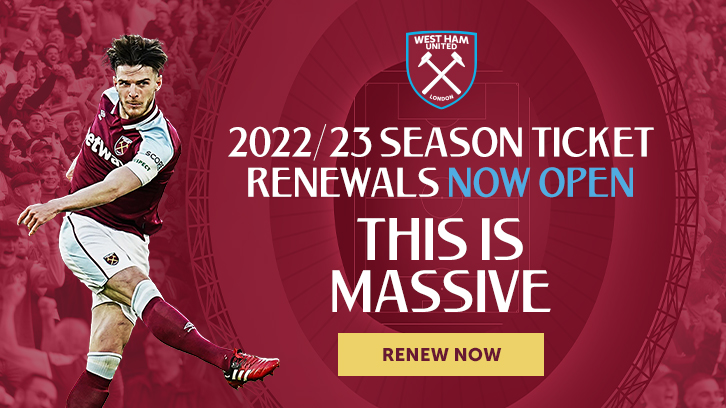 Honestly, I got over it quite quickly and just thought, when I was kid growing up I dreamed of playing for West Ham United, and that's what I was doing.