Mark Noble has been all over Europe and beyond with West Ham United during his 18 years in Claret and Blue…
I've always said, wherever I have been in the world, I've met loads of West Ham fans – you are everywhere!
I know that people debate what makes a 'big club', but there is absolutely no doubt in my mind that our fanbase is one of the largest of any of the English teams.
Obviously, these days, people don't always grow up supporting their local club. With TV, the internet, video games and social media, you can watch every team play virtually every week, so kids now grow up seeing teams and players they might not have seen 20 years ago, when I was young, and they support them instead.
And when you consider we haven't won much in the last few decades, it makes me really proud just how big a club West Ham is. There is something about us that makes people want to be associated with us, whether they're from east London, Essex or the other side of the world.
I've been to America, China, New Zealand, all over Europe, Dubai, and wherever I go, you're there, giving me the Crossed Hammers sign, wearing your shirts and showing me your tattoos. It's fantastic.
It's been a real privilege to see the world as a footballer. I really enjoy travelling and seeing new people and meeting new people and it's one of the best things about the job, to be honest.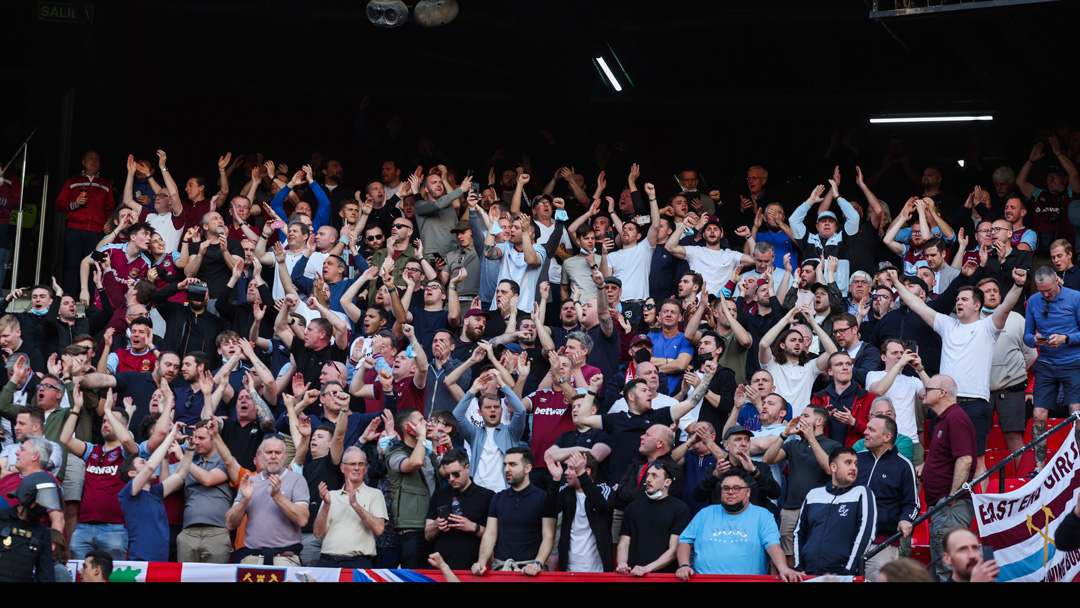 Now, we don't get much down time when we're away on pre-season trips, and even less when we go away for European games, while we couldn't even leave the hotel due to COVID when we went to Zagreb, Genk and Vienna in the Europa League before Christmas.
Thankfully, in Seville, Lyon and Frankfurt, we did get out for a walk and meet some fans, while I could hear you singing 'Bubbles' all day long from my hotel room!
It's nice being abroad and experiencing different cultures and hearing different languages, too.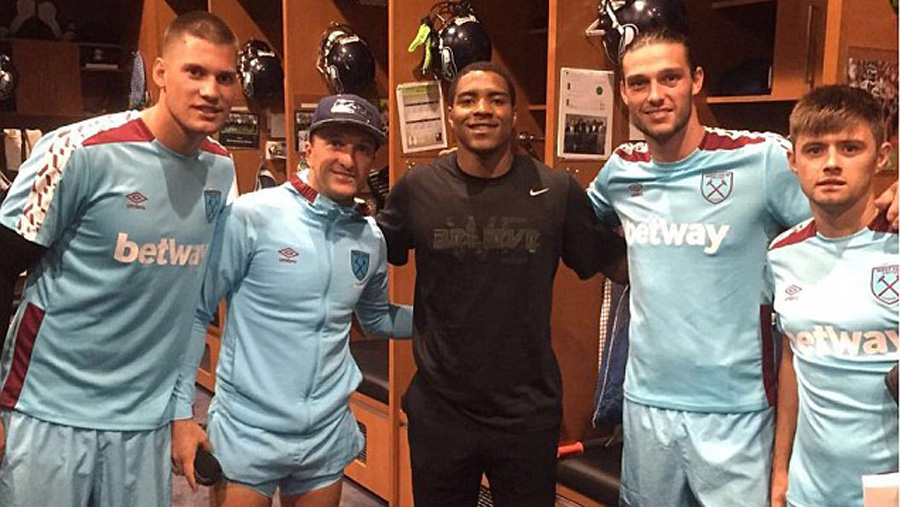 Food-wise, we either take our own chef with us or our nutritionist and fitness staff speak to the hotel we're staying at ahead of time to ensure we eat and drink the right things, but sometimes we get to try new things, too, which is great.
My favourite place we've visited down the years was probably America. We went there first in 2008 for the MLS All-Star Game, when we came up against David Beckham, but I didn't play in that match.
I was captain when we returned to the US in July 2016 for a pre-season tour and two matches against Seattle Sounders and Carolina RailHawks.
Seattle was brilliant. It's a lively city with loads of things to see and the people were so friendly and welcoming, just like they are all over the States. We trained at the Seattle Seahawks NFL team training ground and it was unreal. The facilities were a joke and some of their big-name players were there working out too, like Richard Sherman and Doug Baldwin, so I got the chance to talk to them, which was great, too.
Then we went to North Carolina and Joe Cole was playing a game there for his team, Tampa Bay Rowdies, so we got the chance to have a coffee and a chat, which was nice.
Football is really big out there now and the quality of the MLS has got better and better.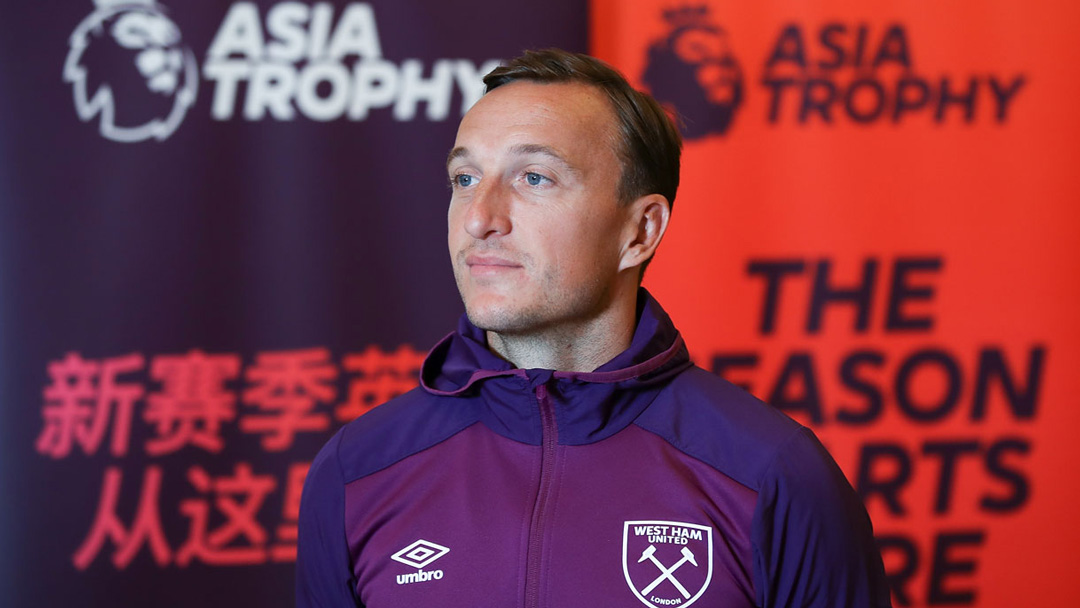 We went to China for the Premier League Asia Trophy in 2019 and that was like something I'd never experienced before.
It's a huge country with huge cities. We played our first game in Nanjing, which has a population of 8.5 million, against Newcastle United and it was so hot and humid. That's another thing about travelling to other countries, dealing with the conditions.
We then took a train to Shanghai and that was like going into space, with all the huge modern buildings and lights, and we got a great welcome from the fans at our hotel. That was a really good experience, even though we lost to Manchester City there.
I also enjoy the pre-season camps we have every summer, even though they're really hard work. We've been up in the mountains in Austria and Switzerland, and to St Andrews in Scotland with the Gaffer the last two summers. I love it in St Andrews, with the history and the golf course, and I even took my wife Carly back there for a holiday!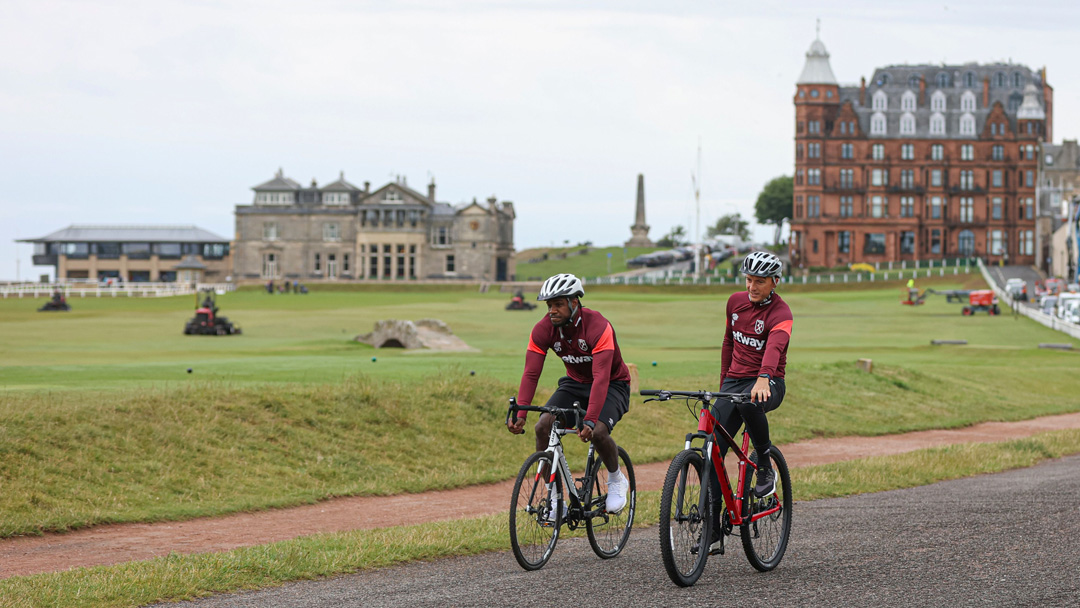 Going away with the boys is really good for team spirit, spending time together in a different environment away from the training ground.
You're at the training ground every day together, but you don't actually get to spend that much time together as a group, so when you go away you can sit and socialise together and see each other's real characters. A change of scenery can be a massive help.
Pre-season is a time to bond and also a time to enjoy your training in surroundings where you feel good, with good facilities, and it sets you up for the season.
You're spending time away from your families and you're working extremely hard, so to do that somewhere nice is great.
It's about getting to know each other, building that spirit and bonding ahead of a long, tough season ahead, which is so, so important.