As he comes to the end of his long playing career with West Ham United, Mark Noble recalls the joy of playing under the management of Gianfranco Zola for two seasons…
Gianfranco Zola's time as West Ham United manager was one of my most enjoyable periods in my 20 years at the Club.
Even if we didn't do so well in his second season, 2009/10, it was always a pleasure to go into training every day.
'Mister', as we called him, following the tradition of how Italian players address their manager, was just fantastic to work with, and I learned so much during his two years with us.
Growing up, of course, I watched him playing for Chelsea, where he became one of the first foreign players to really take the Premier League by storm.
He was a top, top player when he arrived in England, having played alongside Diego Maradona at Napoli and then won the UEFA Cup as part of a star-studded Parma team in the mid-90s.
He was not only an amazing player, capable of scoring absolutely sensational goals, but he was also someone who loved the game and wanted it to be played a certain way. He saw the value in entertaining the fans, and of making football fun for the players.
Of course, that maybe meant we weren't as tight at the back as we probably should have been, but it was so much fun being part of Mister's team, particularly in his first season as manager, 2008/09.
He replaced Curbs (Alan Curbishley), who I'd also enjoyed working under and who had given me the opportunity to establish myself as a Premier League player while still a teenager.
Despite his history as a Chelsea player, which might have made it hard for him to be accepted by some West Ham fans, Mister's positive personality meant he quickly became popular at the Boleyn Ground.
Of course, it helped that he won his first couple of games in charge, at home to Newcastle and away at Fulham, and we went on to have a good season overall, finishing with a win over Middlesbrough that relegated them and secured us a ninth-place finish.
I enjoyed that season a lot, and I fondly recall scoring on my 100th appearance for the Club up at Blackburn Rovers in March 2009. It was a nice low curling finish with the outside of my foot past Paul Robinson – those were the days!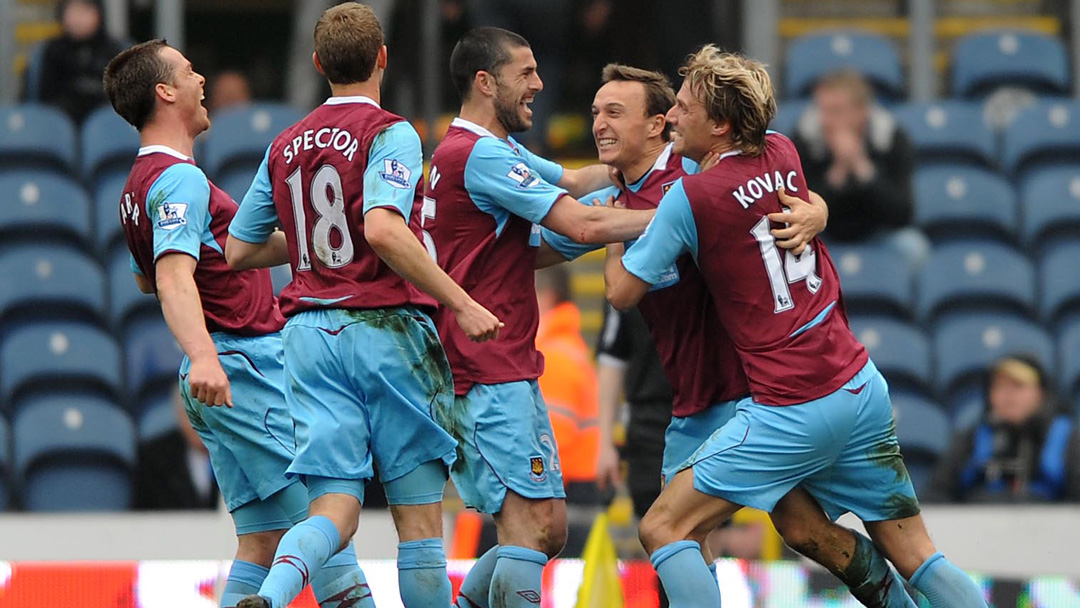 That squad had great spirit, too, with Lucas Neill as captain – and he was a really good captain, I must say – and lads like Ginge (James Collins), Scotty, Matty Etherington, Carlton Cole, Valon Behrami, Boa (Luis Boa Morte), Matty Upson, Greeny (Robert Green), Hayden Mullins and Gabbs (Daniel Gabbidon) and young boys coming through like Jack Collison, James Tomkins, Junior Stanislas and Freddie Sears.
Mentioning the Academy boys, Mister always wanted young players to do well and he gave all those four opportunities to train and play. They've all gone on to have really good careers, and a lot of that is down to the work they did with Gianfranco Zola.
STAFF GAME
Off the pitch, Mister was great with the staff, too. They used to hold a match for the backroom staff every Thursday afternoon on the indoor pitch at Chadwell Heath, and he'd play in it most weeks!
Kevin Keen, who was a first-team coach at the time, would run around with a football under his arm, asking the staff if they wanted to play.
It wasn't just some casual game, either. There were some serious players on the pitch – Mister, Kev, Ludo Mikloško, (assistant manager, former Chelsea defender and current Scotland manager) Steve Clarke and Al D (reserve-team manager and former Crystal Palace defender Alex Dyer) – and they'd split the teams by age, so the 'Oldies' had all the ex-pros and the 'Young Ones' had all the energy and determination to get one over their famous opponents. There were also some decent players among the staff, who had turned to careers in performance analysis or physiotherapy after realising they weren't good enough to be professional footballers.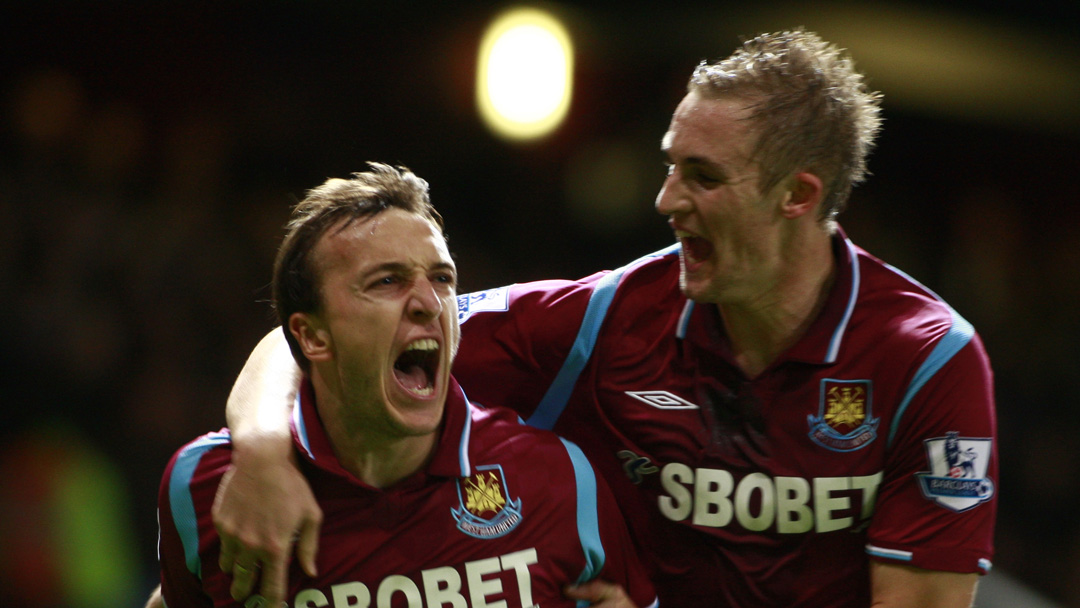 Some weeks, they'd even invite in guest players. I remember Teddy Sheringham playing one week as the Oldies had lost the week before and they didn't want to lose two games in a row! I'm pretty sure Pierluigi Casiraghi and Attilio Lombardo, who Mister had played alongside for Italy, also made one-off appearances.
It was a real event and most of the first-team lads would stay around after lunch and watch what was always a competitive hour's football.
Gianfranco was always the best player on the pitch. His technique and sharpness meant the staff were chasing shadows whenever he was on the ball and he used to score some ridiculous goals. He was a joke, just like he was when he trained with us!
It was all part of Mister and Kev wanting to foster team spirit across the whole training ground, and it definitely brought the players and staff closer, which was vital when we had a tough season in 2009/10, only narrowly avoiding relegation.
I was sad when Mister departed in the summer of 2010. He was and always will be a good man with morals and principles and that's why he is universally popular in the game.