As he approaches the conclusion of his West Ham United career, Mark Noble looks back on his role as the Club's regular penalty-taker...
As well as being a lifelong West Ham United fan and playing for and captaining my boyhood Club, another thing I have become associated with throughout my career is penalty-taking.
Obviously my last one against Manchester United didn't go as well as I'd hoped, but generally down the years I like to think I've become pretty good at taking them and I'm very proud of my overall record from the spot.
People have told me I've got one of the best records in European football, so I got the media team to look it up for me and I'm reliably told that I've taken 43 penalties for West Ham and scored 38 of them – not bad!
If we get another one tonight, then I'd be more than happy to step up and take it, of course, and to be honest that's always been my approach, right back to when I took – and scored – my first one at Birmingham City way back in August 2007.
I was only 20 and had really only just established myself as a regular, having come into the team at the tail-end of the previous season just before we went on the run that ended with the Great Escape.
We won one penalty during that run, up at Blackburn Rovers, and Carlos Tevez took it and scored. Carlos had left that summer, though, so the role of penalty-taker was up for grabs when we kicked-off the 2007/08 season.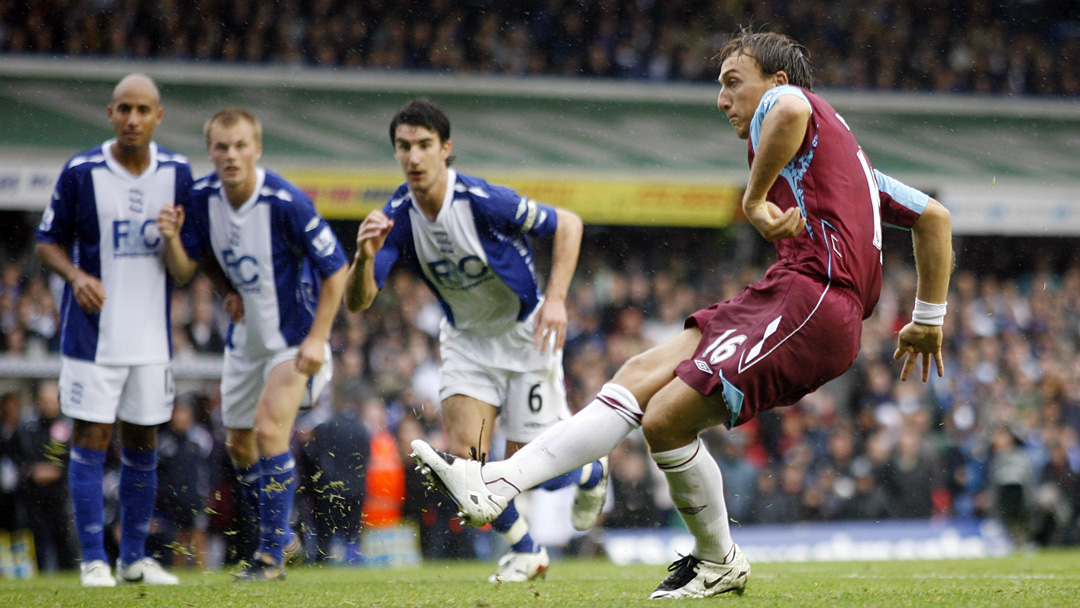 In our second game up at St Andrew's, there were about 20 minutes to go, I had already hit the post with a free-kick and we were ramping up the pressure on the Birmingham defence when Craig Bellamy burst into the penalty area.
Their goalkeeper Colin Doyle came rushing out and Bellars went down. I had no hesitation, put the ball on the spot, referee Mark Halsey blew his whistle and I stepped up and passed the ball into the bottom corner to score what turned out to be our winner.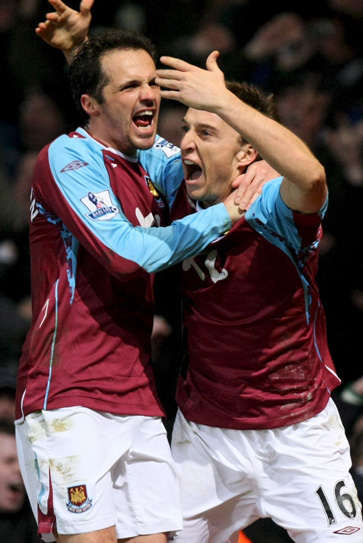 The West Ham fans behind the goal and I went off to celebrate with them. It's a moment I'll never forget, and it gave me confidence to become our penalty-taker on a full-time basis.
Since then, like I said, I've scored more penalties than I've missed and, to be totally honest, I relish the pressure that comes with taking them.
I think that's my personality, really. I love being there involved in the big moments – Play-Off finals, cup ties, relegation six-pointers, challenging for Europe – and you can't get many bigger moments than last-minute penalties.
And that's exactly what my second penalty for West Ham was, a last-minute penalty in a big Premier League game against Liverpool at the Boleyn Ground in January 2008.
Jamie Carragher brought down Freddie Ljungberg and the penalty was going to be the last kick of the game. Again, I felt really confident and it was a great feeling when the ball went past Pepe Reina into the bottom corner and I got to celebrate with the boys in front of the Bobby Moore Lower.
If you were to ask me to list my favourite penalties, I'd have to say that Liverpool one is up there.
I scored two against Manchester United in April 2011 when we were really struggling to put us 2-0 up, which were real pressure penalties, but unfortunately we couldn't hold on and lost the game 4-2 and went on to get relegated.
The season we spent in the Championship in 2011/12, we seemed to get loads of penalties and I can remember especially scoring one against Southampton in a night game at Upton Park when both of us were going for automatic promotion.
I can also remember taking a couple in Europe in our first season here at London Stadium, both away from home, at Domzale and Astra Giurgiu, and I was delighted to get one in our UEFA Europa League Group H win away at Rapid Vienna earlier this season.
And, weirdly, we always seem to get a penalty when we have played against Watford recently. I've taken six against them down the years and scored all six – the most I've scored against a single opponent – including four out of four on our two most-recent visits to Vicarage Road.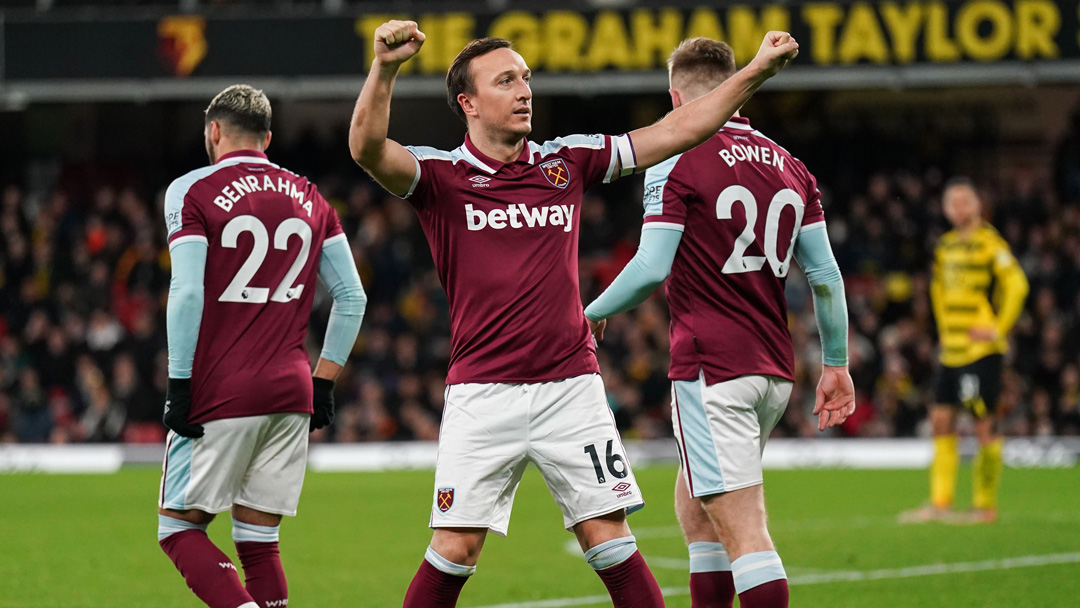 The last one was back in December when we won 4-1 and, as things stand, that's going to be my final penalty and my final goal for West Ham.
Taking penalties at away grounds is always strange because, while the whole place goes quiet generally when I'm preparing to take one at home, the fans try to put me off when we're on the road. I shut all that out though and just concentrate on the ball, striking it properly and where I'm going to put it.
People always ask me what my penalty-taking technique is but my response is always the same – I'm not going to tell you because I don't want to curse myself, and of course I don't want opposition goalkeepers to know!
The one thing I will say is that, whatever happens, I'll keep taking penalties because I love it, and it's certainly one part of football that I'll miss when I stop playing.