Mark Noble on two contrasting seasons – relegation in 2010/11, followed by promotion in 2011/12…
The 2010/11 season just didn't go right for us at all at West Ham United.
We had some really good players, but it just didn't gel. It's amazing to think that squad got relegated, but we did.
It just seemed like we found a couple of wins here and there, but then obviously we couldn't get a run together and we couldn't turn it around.
I got an injury and had a hernia operation towards the end of the season and didn't take in the last four or five games, so it was a horrible time and even worse because I wasn't there and couldn't try and affect things.
When you look back, maybe the Club needed that to get a bit of stability?
Sam Allardyce came in and we went on a year-long journey in the Championship which was great in many ways because we won most weeks.
Then, typical of West Ham, we didn't go up automatically and had to win promotion through the Play-Offs!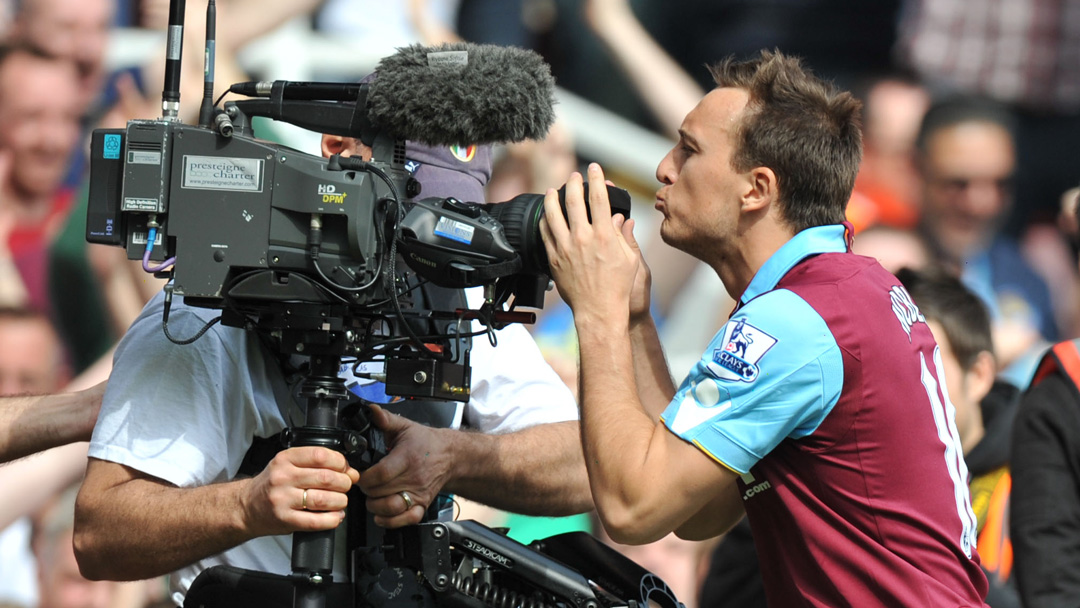 Since going up in 2012, we've gone from strength to strength.
When I reflect on that time, a lot of decisions made just didn't quite work out right for the Football Club.
The Premier League is a tough, tough place and if you get it wrong, you get punished.
But we got Big Sam in, who knew the league and knew the players he wanted. He brought in experienced players like Kevin Nolan and Matty Taylor and we managed to get promoted at Wembley, which was an incredible day for everyone.
Obviously it wasn't where we wanted to be in the first place, as we never wanted to be relegated, but we got back up and had three strong and solid years of Premier League status under Sam.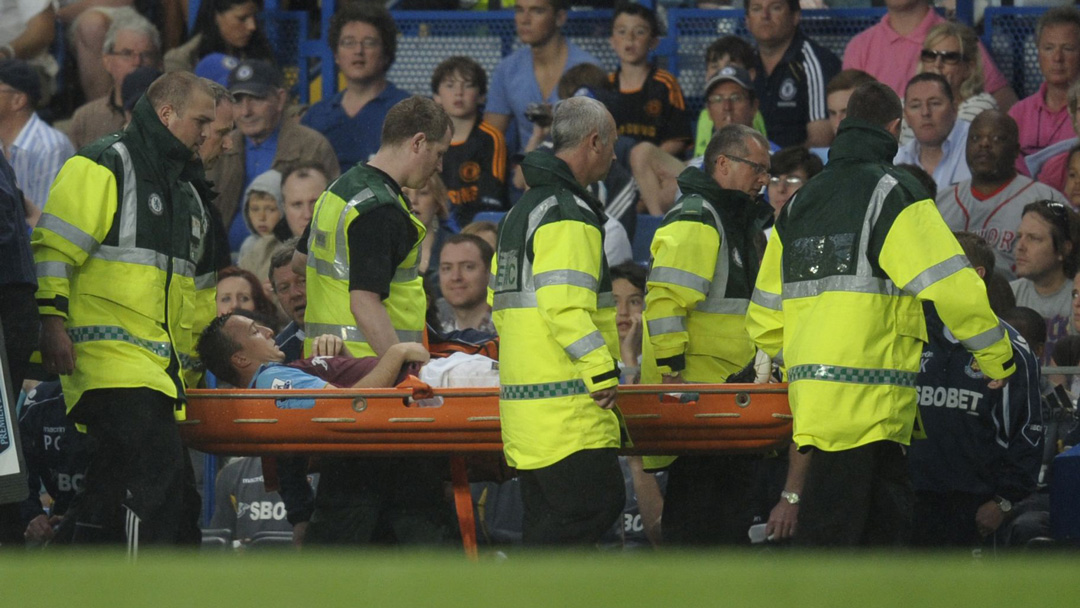 BIG RESPECT FOR BIG SAM
I had a great relationship with Sam Allardyce.
When he came in, I didn't know if he'd like me as a player. On paper, I'm not really a Big Sam player, but he realised how to get the best out of me and I won Hammer of the Year in his first season and went from strength to strength.
We had some great times, won some great games and, as I say, we re-established the Club in the Premier League after some really difficult seasons, which was no mean feat.
I can only speak positively of Sam because you've got to understand that I love the Football Club and I only want the Football Club to do well, so for me anyone who comes in and does what he did for the Club, I fully respect that.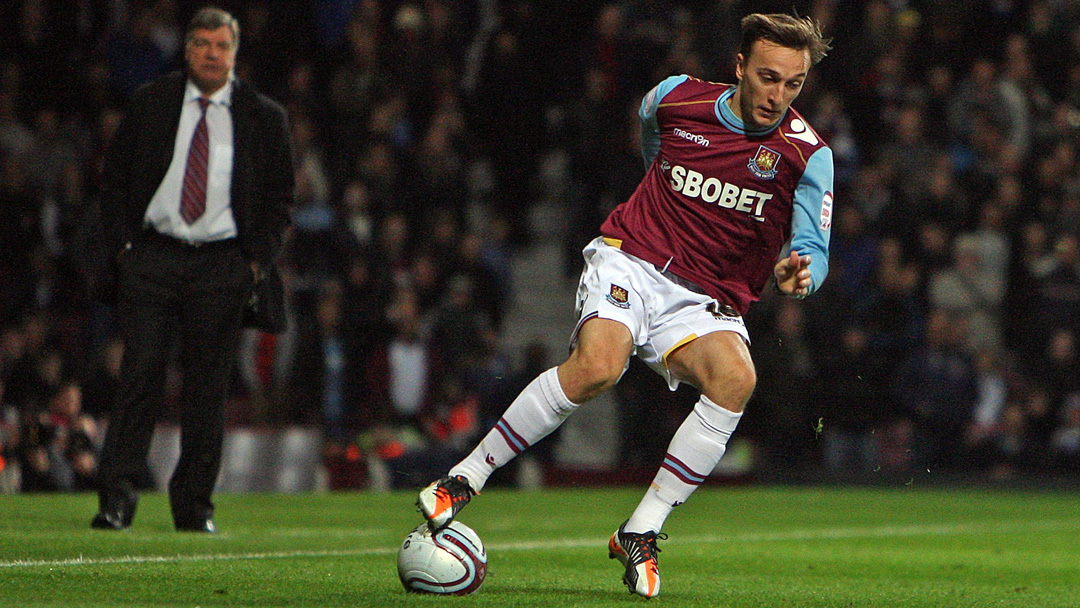 We played some good stuff at times, too, particularly in the first half of his final season as manager, in 2014/15, when we were fourth at Christmas.
We brought in the likes of Stewart Downing and Matt Jarvis and big Andy Carroll was unreal at times. We had a fantastic team spirit too and did really well at certain times.
I think the Club and Sam came to a head in the end and the Club decided to go in a different direction, but we should all respect what Sam did for West Ham, because he did a fantastic job when he was here.
When his contract ran out in 2015, he knew he wasn't going to get a knew deal here and he left with his head held high, and rightly so.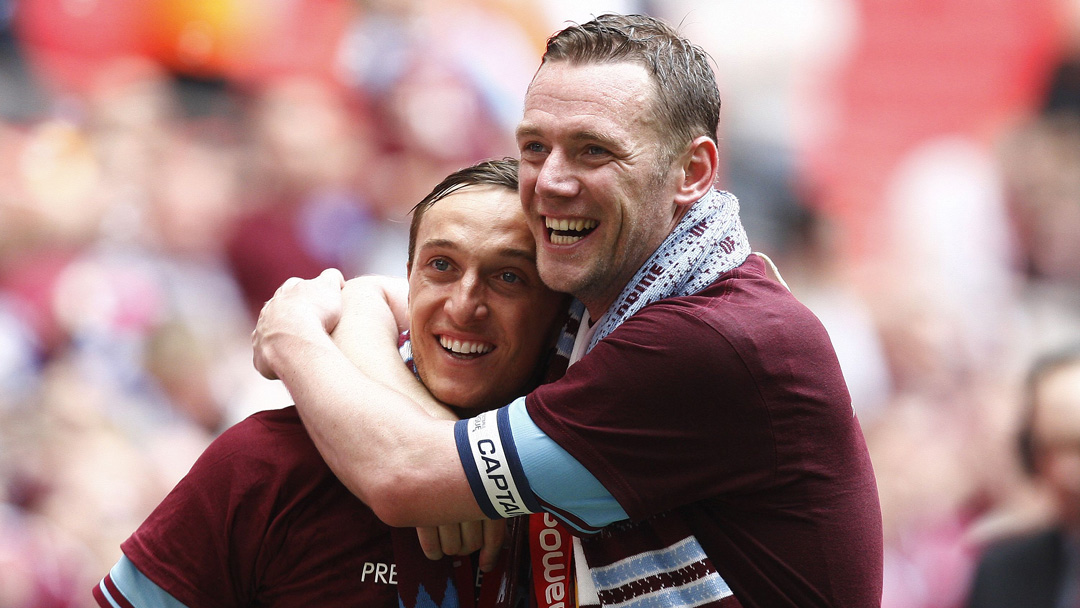 BOY TO MAN
That period under Big Sam was also when I would say I went from being a boy to a man in the West Ham team.
You've got to remember I was only 24 when Sam took over in 2011, which is the same age as Jarrod Bowen, and I still look at Jarrod as a young player.
I captained the team when Kev didn't play and learned a lot from him and that time of being around all those experienced players and leading them on occasion was fantastic.
I was also told this week that I became the Club's record Premier League appearance maker at that time too, overtaking Steve Potts' record in November 2014, and I could not believe it was over seven years ago!