Mark Noble was appointed captain by Slaven Bilić at the start of an unforgettable final season at the Boleyn Ground
The 2015/16 season is one neither I nor anyone connected with West Ham United will ever forget!
Slaven Bilić had been appointed as the manager following Sam Allardyce's departure and from the start we got on like a house on fire.
I still speak to Slav now and he was a great guy and a great manager and I was really gutted that he didn't work out for him here.
Before that, we had an incredible final season at the Boleyn together and I think anyone who saw Slaven managing us would remember how passionate he was.
The final game at the Boleyn was a massive occasion not just for the Club but for him personally and what a beautiful way to sign-off our 112 years there it was to beat Manchester United 3-2 in such a thrilling match.
We had qualified for the UEFA Europa League through Fair Play, so it was a bit of a mix-up at the start of pre-season, with some of the boys who played in the first qualifying round training here and the some of us in Ireland at Fota Island in Cork.
Slav took charge ahead of the Premier League season and he got in a couple of really exciting players who hit the ground running almost immediately in Manuel Lanzini and Dimitri Payet, who added a new dimension to our team and playing style.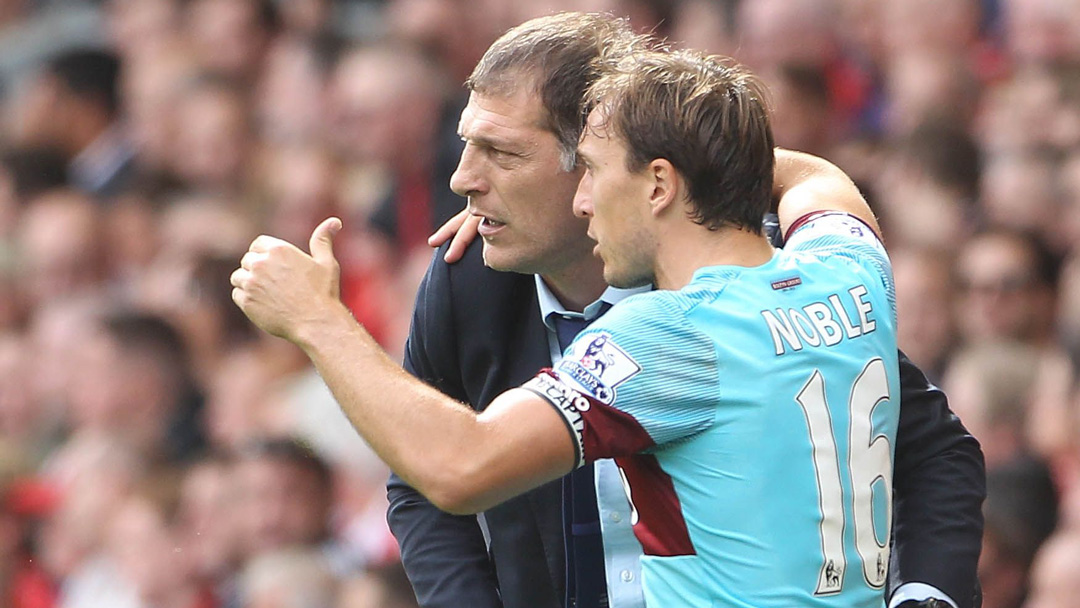 Everything seemed to just fit together straight away and gel and we had a really, really good side.
We struggled a bit in the Europa League and were infamously knocked out by the Romanian side Astra Giurgiu, despite leading 2-0 and 3-2 on aggregate.
Three days later, we went to Arsenal for our first Premier League game and Dimi was sensational, young Reece Oxford had the game of his life at 16 and we won 2-0 with Cheikhou Kouyaté and Mauro Zárate getting our goals.
By then we'd also brought in Angelo Ogbonna from Juventus and before the window closed we added Michail Antonio, Alex Song and Victor Moses too, all of whom would have parts to play.
We started like a house on fire with some massive victories away at Liverpool and Manchester City and that set the tempo for a massive season.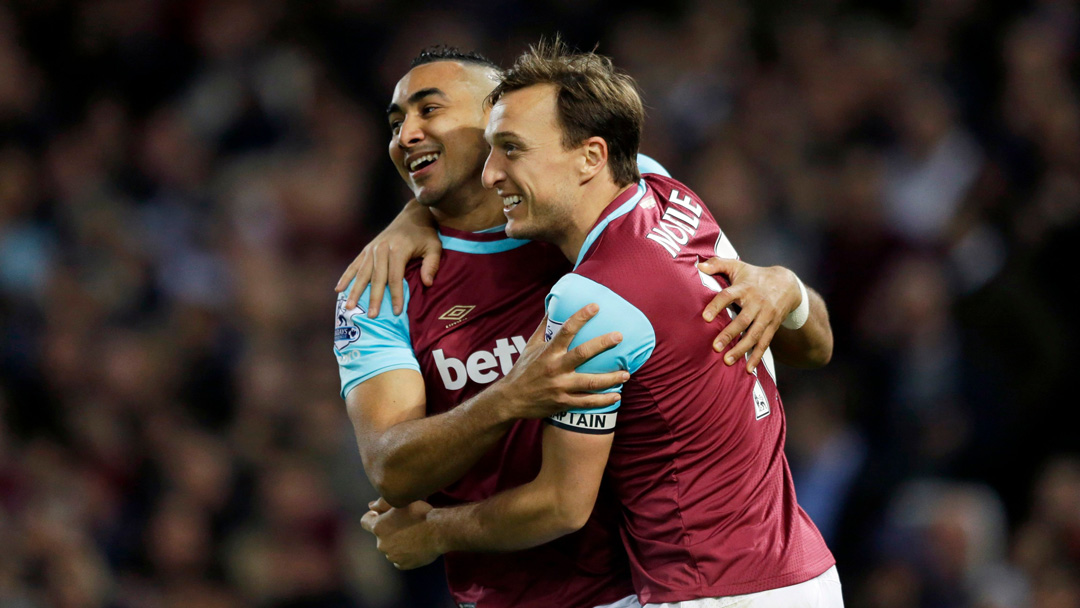 As a whole, I think that's the season that I enjoyed the most as a player, and one that makes me smile when I look back, because the football I played that year and the team we had was so exciting.
I was 28 and at my peak and it was made extra-special because it was the last season at the Boleyn.
It was just great all-round. I felt like I had the extra responsibility because Slaven had made me Club captain after Kevin Nolan, who I learned so much from in his time as he was such a superb skipper, had decided to take his career on a different path and go into management.
I know we didn't win every week, but it felt like we did, and there were times when we were just unplayable.
I was also fortunate enough to have my Testimonial a few weeks before the end of the season, which was just amazing.
To see the Boleyn full of fans and for them to enjoy seeing so many absolute legends of the Club there, playing and managing, was so, so special.
I said at the time that I didn't want it to be about me, I wanted it to be a celebration of West Ham, and that's what it was. Even better, we raised lots of money for some very worthy charities, too.
Then, to play Manchester United in the last-ever game there and come back the way we did to win in the last ten minutes will be remembered forever.
Looking back, nearly six years on, I always say it's like it was written in the stars the way it played out on the night. It was just amazing and I'll never forget it.
The atmosphere in and around the ground was crackling and when I speak to the boys who were there who are still here now like Angelo and Cress, they say that the feeling of playing that night on such a massive, massive occasion was just phenomenal.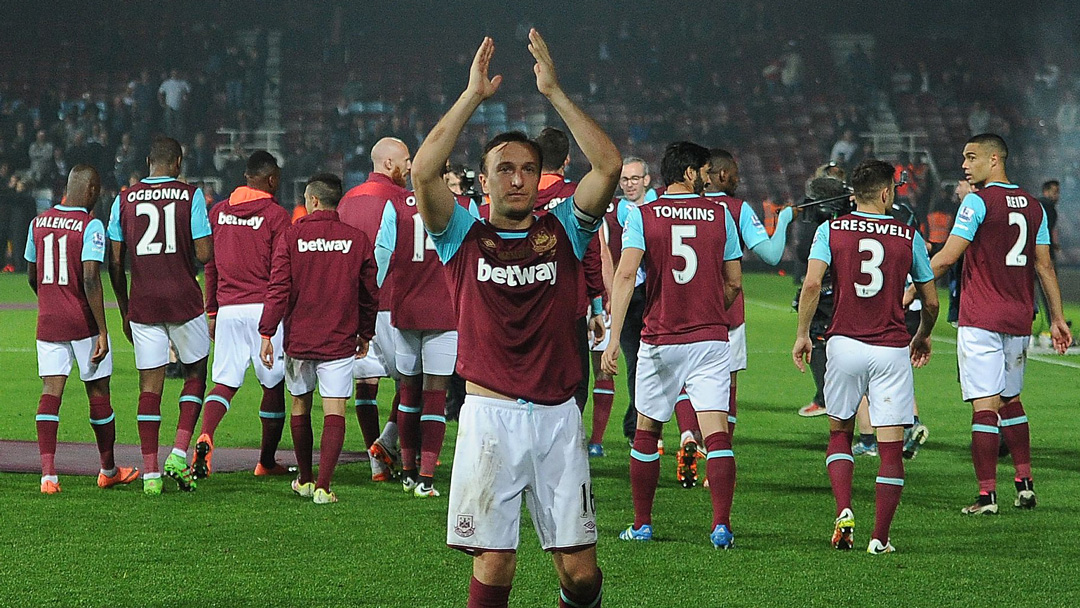 I've had some really big moments in football against Manchester United in my career and to win against them was another one.
After the game we had the closing ceremony and I was so emotional. West Ham is my Club, as you all know, so to take that one final lap of the pitch with the lads and our kids, then to see the fireworks, all the old Hammers of the Year and be asked to speak to the crowd was almost too much.
I have watched it back since and I can see I was a bit teary-eyed when I was talking to Ben Shephard. It just meant so much to me to be part of such an unforgettable, unique and special occasion for West Ham United.