As Mark Noble nears the end of his final season as a West Ham United player, the Club captain remembers making his first-team breakthrough, earning the respect of his fellow players and playing in the Championship Play-Off final while still a teenager...
When I think back, I've spent more than half of my life with West Ham United.
I first joined the Academy at the age of eleven and I'm now 34, so actually it's over two-thirds of my life that I've been playing for this Club.
That's amazing, when I think about it!
After coming through the ranks and becoming the Club's youngest-ever reserve-team player at 15, I made my senior debut at 17 in August 2004, when I came on as a substitute against Southend United at the Boleyn Ground.
That was an unforgettable moment.
I played in the next round, again as a substitute, against Chelsea at Stamford Bridge. That was obviously a different kind of experience entirely, with Jimmy Walker saving Frank Lampard's penalty in front of the West Ham fans. Every time I see a photo of that, I can see my childhood mates in the crowd!
There were over 40,000 there that night and the atmosphere was lively, as you might have expected. It's just a shame we lost 1-0 and went out.
I made my first start in January 2005 at home to Norwich City in the FA Cup third round. We won 1-0 at the Boleyn Ground.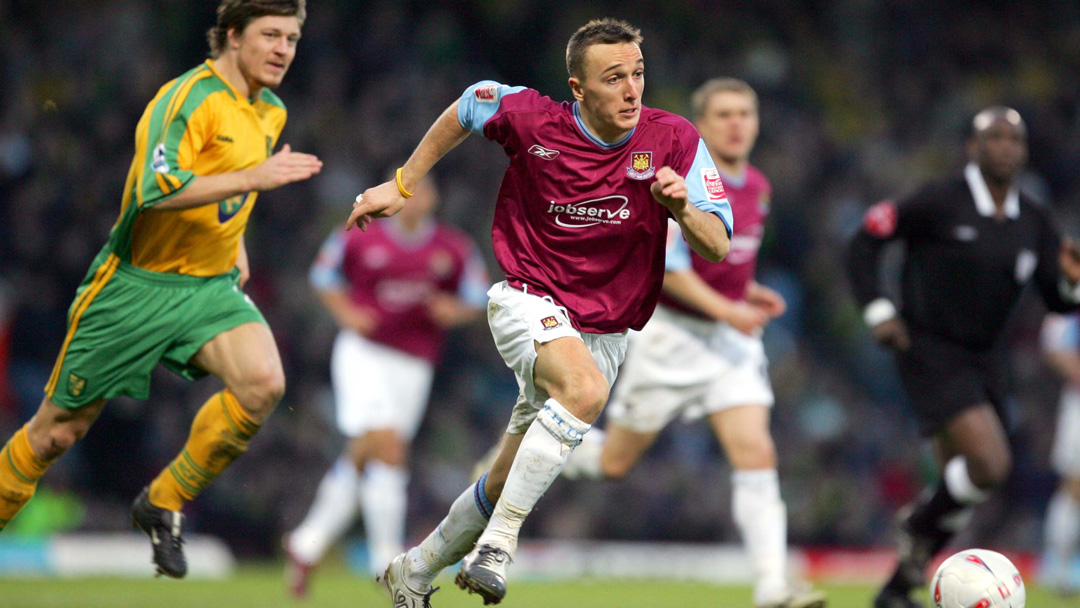 My first League appearance was the following weekend up at Molineux, where Paul Ince was playing in central midfield for Wolves. My memories of that game are still so vivid!
Ince was 37 then and coming to the end of his career, but our lives had actually followed similar paths as youngsters.
He went to the same primary school as me, Rosetta Primary School in Custom House, before joining West Ham's Academy as a boy, then breaking into the first team as a teenager.
Of course, he then went on to win lots of trophies and captained England.
He was a top player and it was a privilege to share a pitch with him that day up at Molineux.
I was 17 at the time and it felt great to go up against him and have that experience.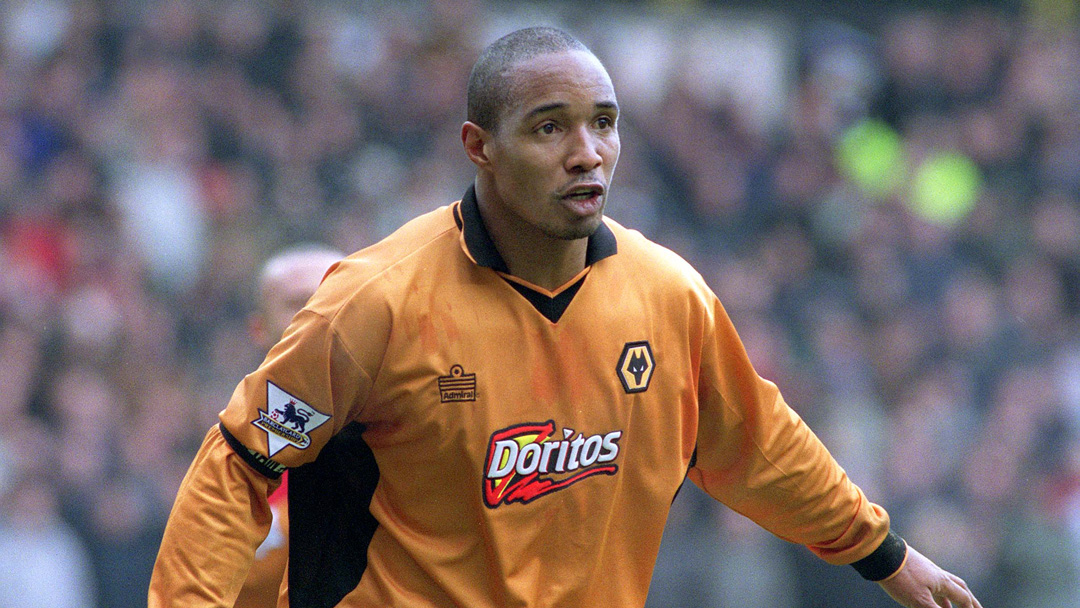 FINAL DESTINATION
I saw a photo of myself after the 2005 Championship Play-Off final in a recent Programme and I thought to myself: 'I can't believe Alan Pardew put me on, at the age of 17, 1-0 up in a huge match like that at the Millennium Stadium'.
The fact he brought me off the bench with 15 or 20 minutes to go showed how brave he was as a manager, and also how much faith he had in me at such a young age.
I remember earlier that season, in a game at Upton Park, Pards was standing in the dressing room at half-time telling the lads to 'Give Nobes the ball' because I was playing so well.
I was doing things off the cuff and things were just working for me. I remember a game against Coventry in April 2005 and I was just loving it in the centre of midfield, putting myself about and passing the ball, creating things, and we won 3-0.
I remember Pards just saying 'Keep giving the ball to Nobes! Keep giving the ball to Nobes!' and I couldn't believe it. I was just sitting there smiling to myself!
When you think of the experience in that dressing room – Teddy Sheringham, Chris Powell, Tomas Repka, Bobby Zamora, Marlon Harewood – it's amazing how much faith he showed in me.
But, as I've said before, you earn that respect before in training. I say it to the Academy boys I speak to: 'There is a time where a switch is pressed and the first team accept you as one of them, as a first-team player'.
The same has happened to Declan Rice and Ben Johnson in recent times. You are just seen as being there because you're good enough and you have earned that respect.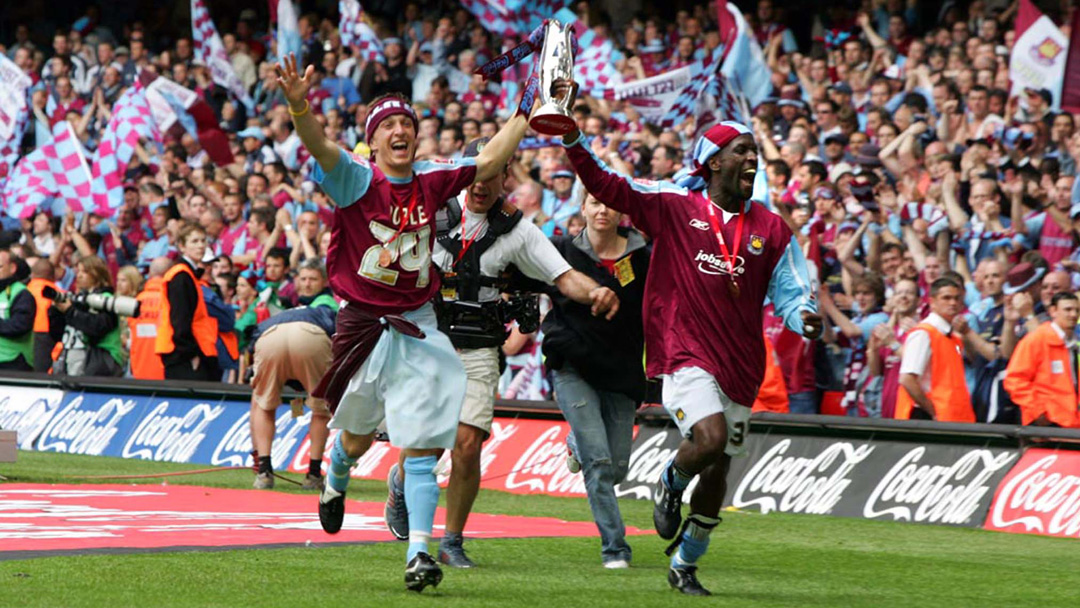 That Play-Off final, when you see the photos of me running round with a scarf tied around my head and my shirt on backwards to show my name and number, you've got to remember I'd only been out of school for a year. I was still young enough to be at school!
A year earlier, I was going to watch West Ham play at Upton Park and now I was playing in the Play-Off final. It's mad, when I think about it.
There were 45,000 West Ham fans there and I knew a lot of them.
I finished as runner-up for Hammer of the Year that season too, behind Teddy. I had forgotten that, but it's another achievement I am massively proud of.