West Ham United manager David Moyes has been speaking to the media ahead of our Premier League fixture with Wolverhampton Wanderers.
Like Wolves, David Moyes' men are seeking a second win of the domestic season as the two teams meet in Saturday's late kick-off at London Stadium.
The boss spoke about the Hammers' early season form and Mark Noble's upcoming return to the Club as our newly-announced Sporting Director in January 2023.
He also talked about Gianluca Scamacca and Jarrod Bowen, as well as West Ham's growth on and off the field over the past two seasons.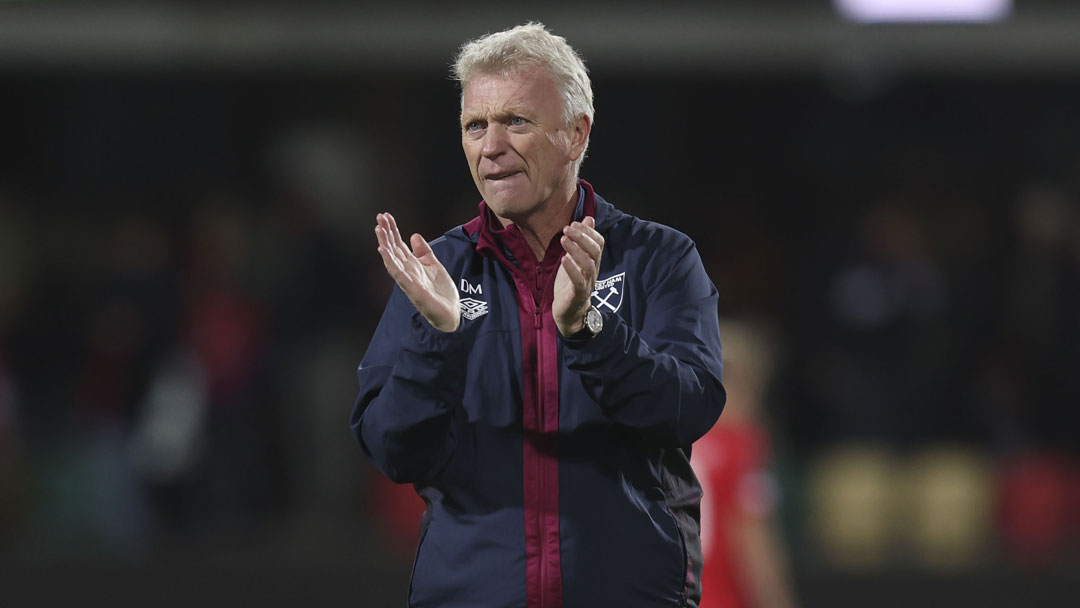 I think there are a lot of things which we can do much better.
And we're working to do that. But I also think there's a lot of things we've done pretty well and maybe not quite got the rewards which our efforts should have got. There are lots of things which we think we're doing quite well; we want to try and continue that way.
We're looking forward to getting back to London Stadium. We missed the game against Newcastle. So yeah, I think we're ready [for Wolves]. I think we're in good spirits. And the players are in good form. So hopefully, we'll be ready to go.
We've not got off to as good a start as we wanted.
But there have also been some reasons behind that. I think we've played more games [in all competitions] than any other Premier League team at this present time in the season. And also, five of those games with only two days of recovery.
We started the season with one fit centre-back. And we're also trying to integrate seven or eight new players. But ultimately, I'm judged on results, and I know that the results have to get better.
We were always going to make a change, this was always going to be a new season for us. I remember when I came in, I was talking about the growth and how we're growing the club. And we are we're continually growing the Club. And just now and again, you have to break things to try and grow it.
And we feel at the moment, we've had to break it a little bit. But the players who are here, we're still got a big chunk of the players who've been involved over the last couple of years and have played ever so well.
I think everybody forgets Gianluca Scamacca had a really bad virus for two or three weeks, which is the reason he hadn't played.
So, we've had to bring him back from that. And sometimes those things go amiss, but we think a lot of him. We really like him, he is coming on well, so I'm sure as long as he stays fit and healthy, you'll see a lot more of him.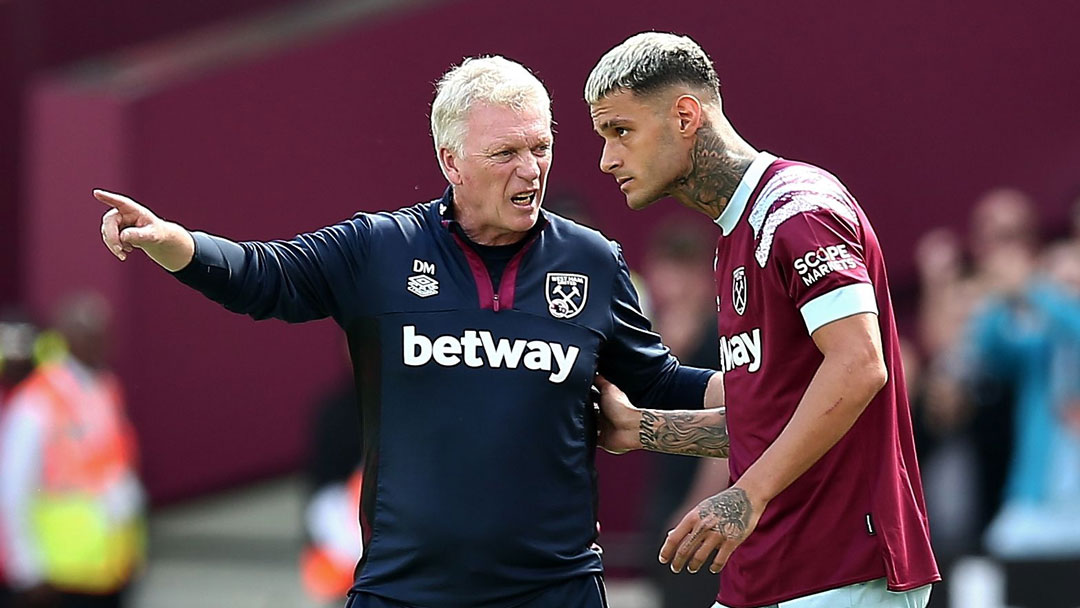 We've not scored enough goals.
We've hit the woodwork, what is it six times? That doesn't get you a goal, but it tells you you're getting close to goals and maybe on another day you get it. We've created some chances - not as many, not enough as we really want - but we have created chances. In most of the games, our xG [Expected Goals] - if you want to look at that at the moment - it's probably been more than the tally we've got.
So, it's probably a bit more of taking the opportunities we are getting and trying to get in front in the games. We have not been in front enough in the games this season.
Any football manager I know works continuously on finishing.
Scoring goals, taking your chances, all the actions which get you goals. We're no different to the rest. And we're continually working as we've always done. We could just do with some of our top goalscorers, we need them to come up with the goals and let's be fair, we weren't absolutely prolific from January onwards last year, but we got goals, we got important goals.
Jarrod Bowen is a hugely valuable player to us and one who we like a lot.
I think he just wants to try and score more goals and play well. And I think he's doing everything he can to do that. He stepped up greatly last year when maybe Michail [Antonio] hadn't scored quite as many. So, we need that to happen again. You know, we need people to step up and get us goals.
I always wanted Mark Noble to be part of the Club.
And I think not just me, I think West Ham United should be pleased to have Mark Noble as part of the Club as well - because he's a great ambassador, he has been a great player. And we hope that he'll go on to be a very good working Sporting Director.
But you've got to remember, Mark is only new, so we've got to give him time to train up to be a Sporting Director. He's got a bit of work to do, a bit of training to do, but I'm really looking forward to working with him. And I've been in touch with him, on the phone in the last few days to him as well. So, we'll look forward to him starting.
We've come quite a long way in a short distance at West Ham as well.
We know what happens when you lose the games. You get talked about because your team isn't doing so well. So that's part of the job. And I accept that, but you know, I think we've done a lot of good things. A couple of things haven't gone so well for us. But I'm not going to use that as any excuse at all. 
We've worked really hard to try and improve West Ham.
The Club have been brilliant to me – they really have been - and continues to be. They know what we're trying to do. We've brought in quite a few new players. The Club have been very good in the money they've invested.
What they want to see, and everybody wants to see is results. And at the moment, we've not started as well as we should have or could have. We're trying to make that much better now.