David Moyes pulled no punches following West Ham United's 3-1 final-day Premier League defeat at Brighton & Hove Albion.
The Hammers' bogey team struck again, coming from a Michail Antonio goal down at half-time to stretch their unbeaten run against the Irons to ten Premier League matches and deny Moyes' side a top-six finish and a place in next season's UEFA Europa League.
While seventh and qualification for the UEFA Europa Conference League represent a good return from a campaign in which West Ham also reached the Europa League semi-finals and the latter stages of the two domestic cup competitions, the feeling from Moyes was one of what might have been if his team had handled the second half better at the American Express Community Stadium.
Instead, the Londoners' trademark resilience deserted them, allowing the Seagulls to fly past them courtesy of goals from Joel Veltman, Pascal Groß and Danny Welbeck.
With a busy summer ahead, the manager is demanding more when his squad returns for what promises to be another busy season in 2022/23.
I'm not happy because I didn't enjoy the team's performance.
In the first half, bits of it were OK. I thought we kept the ball quite well and made it difficult for them, but that wasn't what we're about today.
We've been resilient but we weren't resilient today. When we were winning one-nil and we had the chance to go one place higher, the players didn't show that toughness and that bottle that they've had before.
I'm certainly not happy.
We lost two goals when we were two goals up last week, so if we're going to lose three and two, we've got no chance.
We're going to be a team at the bottom of the league if we are going to keep losing goals like we have in the last couple of games.
So no, I'm not happy with that at all.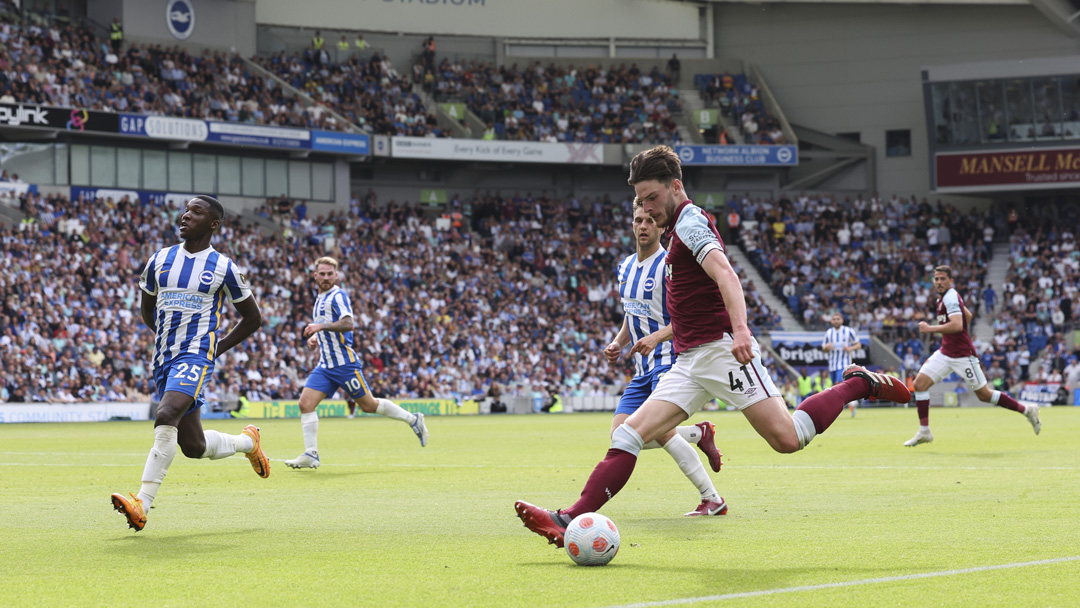 We were the better team for the first half, I felt, and we got a really good goal, but we hadn't really threatened.
We put some crosses in, but we hadn't had any great opportunities, so that was disappointing, but it was enough to get us in the lead and what we wanted.
Away from home, we were one-nil up, and now was the time to show we were resilient and weren't going to concede any goals and be hard to beat and hard to play against, but we didn't show any of that at all today.
It doesn't feel like I've done a good job this season at the moment because I wanted better.
I can only think of my last game and maybe in a few weeks' time I'll change my thoughts, but at the moment I'm angry with the players today because I'm not going to have the way they performed today.
I'm going to have a break as there is no way I can keep this going at the rate we've had this year.
Overall, if today was anything to go by, we have to do a lot more than I first thought.
I want to make more memories, but I'll need it to be much better than that or I won't make many more, so the players are going to have to up from today's performance.