David Moyes was full of praise for West Ham United's spirit and tenacity in securing a share of the spoils against Tottenham Hotspur.
Tomáš Souček's strike early in the second half helped the Irons come back to claim a 1-1 draw against Spurs under the lights at London Stadium, after the visitors had taken a first-half lead through Thilo Kehrer's own-goal. 
While delighted to take a deserved point, the manager also admitted to a slight twinge of disappointment after chances from Jarrod Bowen and Pablo Fornals also failed to find the net. 
There was plenty to be pleased about however, as Moyes reflected on his team's showing, a debut for Club record signing Lucas Paquetá, and the special atmosphere created by the West Ham United fans…
I'm pleased we got something from the game.
But I'm also a bit disappointed we didn't take more from it. I think there was a bit of both in it. There was some good stuff, some not so good stuff, but overall I'm pleased we got something from the game. 
There was some good stuff, some not so good stuff, but overall I'm pleased we got something from the game. 
Sometimes you think that maybe it's going to be your night in football. 
There was a little bit of a smell that it was going to be our night in the end. But I think getting that first goal gave us a lift because they've so hard to come by for us at the moment. 
Even tonight, we had a few chances. Micky hit the post in the first half and we've had a couple late on, but I think Tomáš getting his goal gave us all a lift. We were giving as good as we got for long periods of the game. I think, after the opening ten minutes or so, we were as good as them in many ways. 
We didn't start well but we altered it. 
That gave us a bit of change and got us into the game a lot more. I thought we played our way in and were getting closer to making a chance. 
I thought we were better at a lot of things tonight. We worked harder, closed down better and at the right times but, because Tottenham were good on the ball, there were times we couldn't press the ball. We just had to wait and see if we could turn it over after they passed it.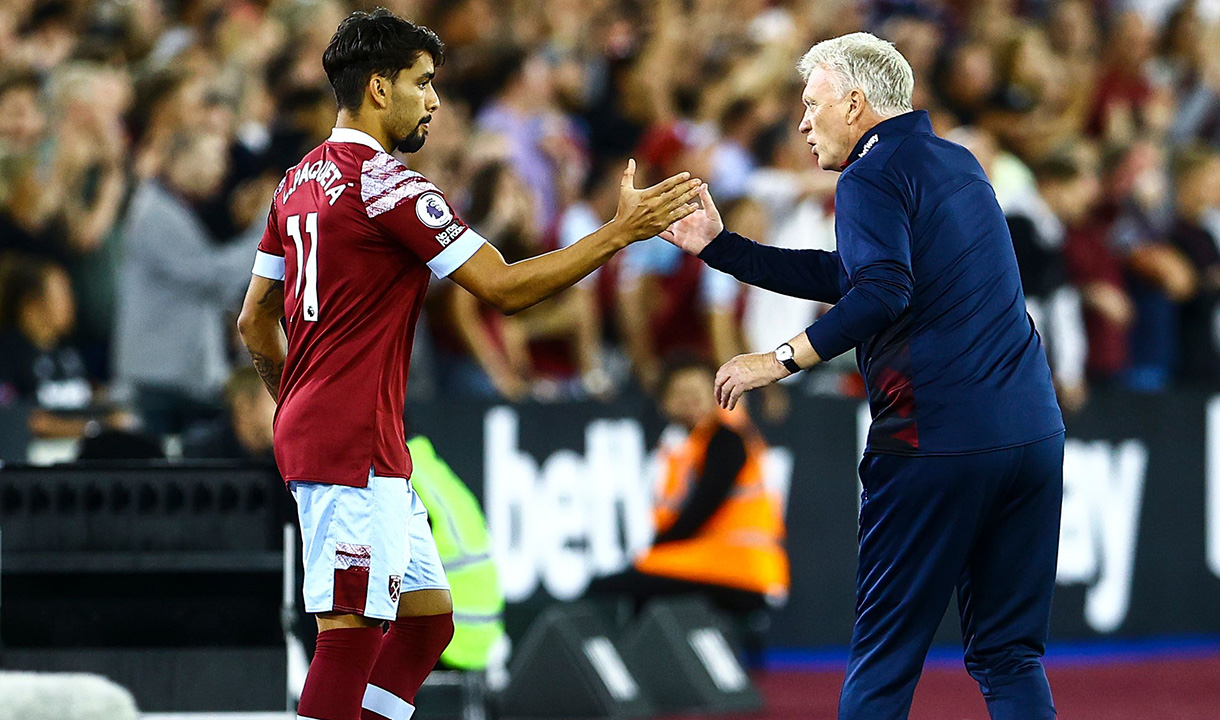 We're trying to integrate a few players at the moment.
We were able to get Lucas Paquetá a bit of time, and Emerson a bit of time as well. Thilo [Kehrer] has made a really good start as well, in the three or four games he has played. 
I hope [Lucas Paquetá] can keep adding to it. He's already a very good player and I think he will gives us something slightly different. 
We need a link between our midfield and our forward players, and see if we can make better passes or better final choices, and I'm hoping he can help provide that for us. 
The crowd were right behind the team.
I thought the second half was great. I actually thought, after the penalty decision went our way, I thought the crowd helped us and were right behind the team. It was great to have that support tonight.