West Ham United manager David Moyes felt his side always kept themselves within touching distance of Tottenham Hotspur in a difficult 3-1 derby defeat on Sunday.
Little over 66 hours after completing a UEFA Europa League turnaround against tournament favourites Sevilla at London Stadium, the Irons were handed the challenging assignment of a London derby against their nearest rivals and fellow European challengers.
They showed little signs of any fatigue in the initial stages, the manager reaffirmed, but went two goals down when Kurt Zouma inadvertently deflected in a low cross and Son Heung-min blasted home a fine finish from the angle.
Moyes' side rallied, however, and were deserving of the goal they pulled back prior to half-time through Saïd Benrahma's crisp volley from a set-piece.
Yet despite pressing for the equaliser deep into the second half, it was Spurs who sealed the points when Son broke away on the counter-attack to slot home his side's third – Moyes, nevertheless, highlighting the commitment with which his side battled in North London.

It was [tough to take].
To lose the third goal was a sickener because we'd gone two down – and I think both of their goals were a little bit unlucky, a little bit unfortunate, both took deflections or were own goals.
I think Tottenham were a big, big threat on the counter-attack. When we gave the ball away, they became a big threat.
I thought Harry Kane was exceptional with the way he played and we found it difficult trying to deal with him.
We hung in there and we stuck at it. At 2-1 down with five minutes to go – less than that – even at that point I thought we might go and nick a second goal here, but we weren't to do so.
 
I thought we were the better team for the first 15 minutes.
I thought we'd passed the ball well, but we gave it away. We played it into feet and were short, we didn't keep it – and they broke from it and scored. It took a deflection for the own-goal.
It was more that we turned the ball over and gave it away and they capitalised. I didn't think we were any worse than them in the first 15 minutes. I think that we had as much of the ball, if not more than them.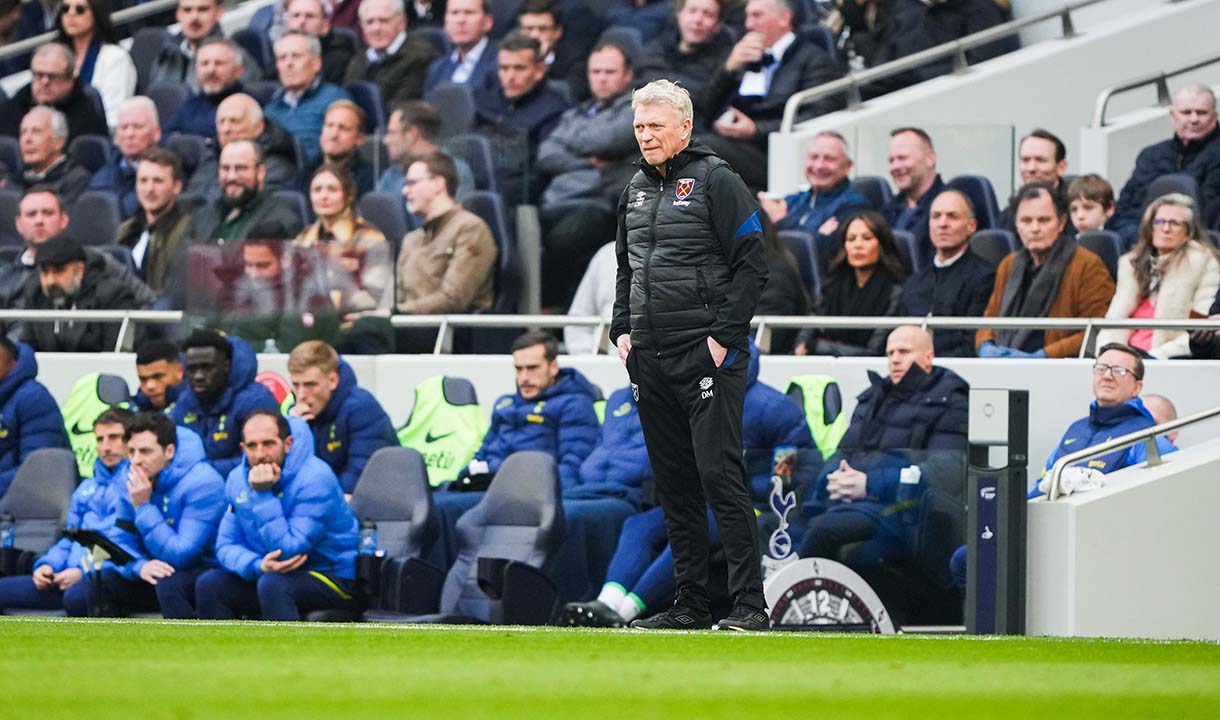 We had the ball, but possession doesn't really count for anything.
The only thing it does is keeps the ball away from them. But every time we gave it away, they got it and nearly scored. 
We just couldn't really penetrate them in any way and we couldn't really get a decent attack.
We missed a couple of chances, which could have made a difference. I don't think I can really complain about the result but the third goal was a sickener, because it was a really poor goal to give away.
 
To be honest, I wish the international break had come a few days earlier.
To come here after we beat Aston Villa on Sunday and we beat Sevilla on Thursday night, after 120 minutes… to play a team who are challenging and, with it being a derby game as well, for us to come into that sort of half-cooked, and not fully ready, was really difficult.
Hopefully the players will come back ready for the final seven or eight weeks of the season, and we know we've got huge games. 
We want to try to stay in the European places, and we want to continue our run in the Europa League if we can as well.