West Ham United manager David Moyes gave a typically honest assessment of his side's performance in defeat to Rangers on Tuesday night, admitting that much work needs to be done ahead of the new Premier League season.
The boss thought his side looked sluggish as they slipped to a 3-1 loss at Ibrox, conceding three goals inside the first 12 minutes of the second half as the visitors were forced firmly onto the back foot.
Substitute Tomáš Souček pulled a goal back in the final quarter as West Ham looked for a route back into the contest, but the damage had already been done by that Gers whirlwind.
Moyes was also concerned to see Nayef Aguerd forced from the field with a first half ankle injury, although he was able to confirm x-rays at a local hospital had confirmed the Moroccan had not suffered a break.
It's pre-season and we're trying to get the players in the right condition, and we didn't really look that way tonight.
Look, it was always going to be a difficult game, there's no doubt about that, but I'm disappointed with a lot of elements of the game and things that we did.
Rangers looked better, quicker, sharper tonight. I think they looked sharper in their head as much as anything and they played better than we did.
We were slow to press, slow in our decision making, so I didn't see it as being a good team performance at all tonight.
They're a good side, but I thought the goals showed the other side to us too.
It's not like us to defend the way we did, but that wasn't the main reason. We didn't show enough attacking purpose and when we had a couple of half-chances we didn't take them.
Look, it's a pre-season game, so hopefully we can get it out of the way and move on.
It was always going to be a difficult game, but I'm disappointed with a lot of elements of the game and things that we did.
I hope it comes as a good thing having a wake-up call, but I thought it was a good pre-season last year when we won all the games.
You want to win the games and you want to go in [to the season] in good form. We certainly need to make a lot of changes and do something different, that's for sure.
We have bids in for players and we're trying to get them in.
Getting them in at the moment is seeming quite difficult but by watching what I've seen in the opening games we need to add very quickly to the squad of players we've got.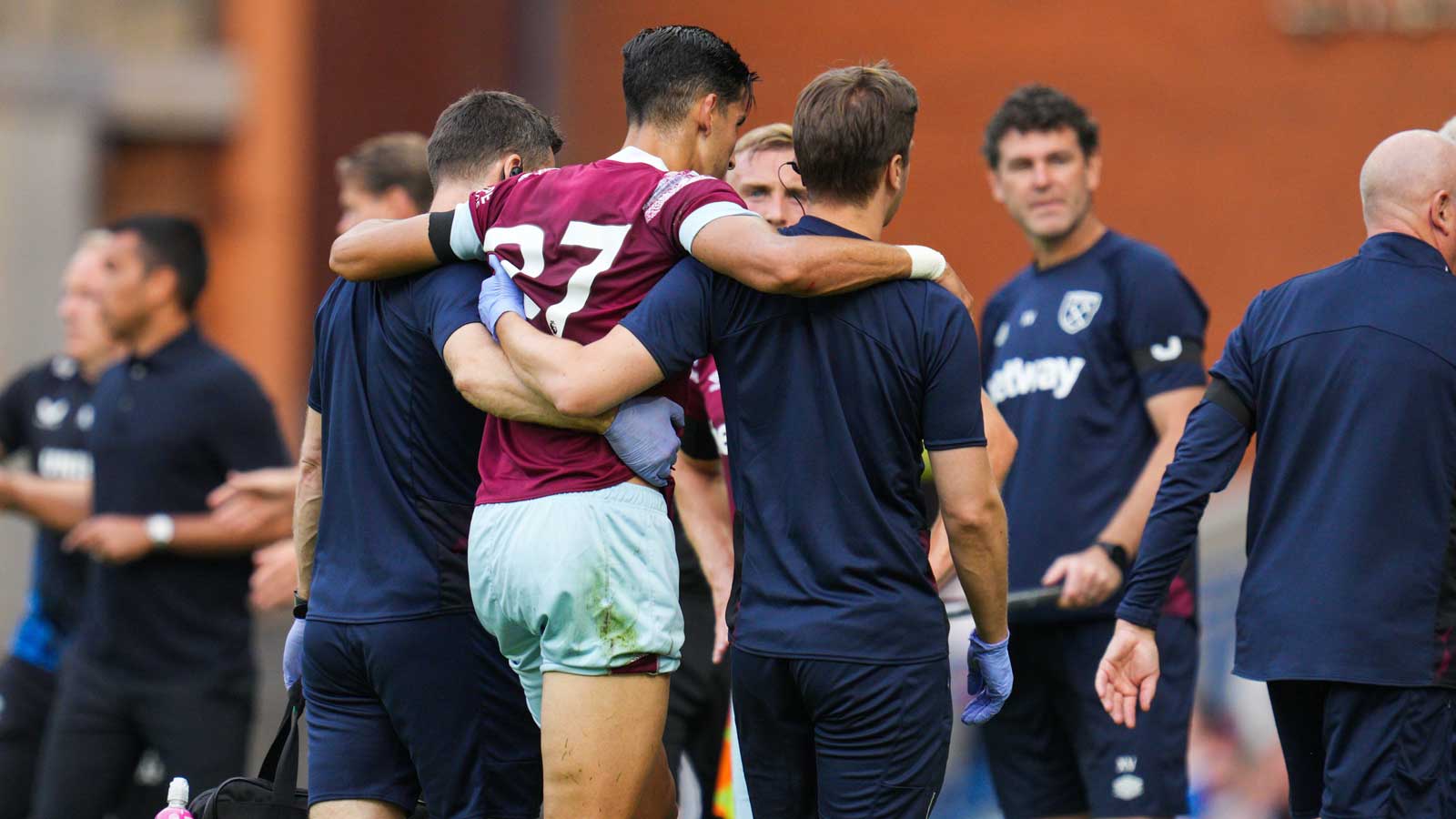 We've already had Nayef x-rayed and there's no break in his ankle, which is good news.
It might be some ligaments, or he's twisted his ankle – it blew up immediately so we have to hope it's not a problem.
Séb Haller being diagnosed with a testicular tumour is terrible news and we're all thinking about him, all praying for him that everything goes well.
We really hope that everything's fine, that he's seeing good surgeons and people who can help him.
He's a really good lad and he had an incredible time at Ajax and got his move to Dortmund. We wish Séb well.