With just one game remaining of an already-memorable 2021/22 campaign, David Moyes believes there could be a final highlight in West Ham United's hitherto sterling season.
The Irons go into Sunday's final Premier League game of the season in seventh place, with European football already clinched last weekend and the guarantee of at least UEFA Conference League football secured for next season.
But a win against Brighton & Hove Albion - a side the Hammers have yet to defeat in the Premier League in nine attempts - combined with the simultaneous result from Selhurst Park, where Manchester United face Crystal Palace, could see Moyes' team leapfrog the Red Devils leapfrog into sixth place.
Either way, Moyes reflected on an outstanding season with real pride at his final pre-match press conference of the season - as well as with optimism that this side will only continue to progress under his stewardship.
 
I believe getting sixth for a second consecutive season would show progress.
It would show that we've tried to maintain ourselves. Maybe we're not quite better [in terms of league placement], but I think we've gone further in the cup competitions than we have done in a long time here at West Ham, especially going far down the line with European games too, and we've roughly maintained where we are in the Premier League.
I think, when you look at the Premier League as well, we've got probably the two best teams in world football right now and we're trying to break into the big six. We did it last year and we're on the verge of doing it again this year, which isn't an easy thing to do.
 
We've got a big game this Sunday.
We can't switch to next season until we finish this one. We're hopeful of getting a positive result against Brighton, who are a good team and are playing very well. We've got a really difficult game.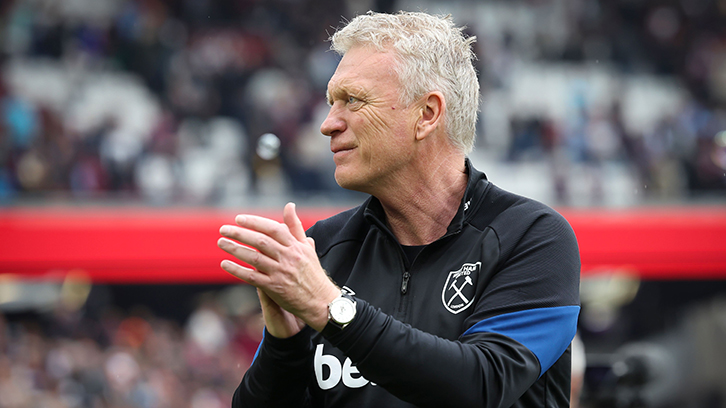 I've not seen Thursday's pitch invasion incident involving Patrick Vieira, but I've heard about it and I've seen bits of what's happened recently elsewhere.
It's really difficult for football managers and players when people are abusing you. It has to change. We can't allow people to do that. We can't allow people to come onto the pitch. The safety of the players and of managers is really important. It looks as if it's becoming a bit of an issue.
We're in the game because we love football, but there's a way to be a good football supporter. I don't generally think that players or managers should have people in their faces or hitting them, and what will end up happening will be someone saying, "at the final whistle, players and managers need to run down the tunnel", and that won't be good for the media or for everybody else.
But if this going to continue then there won't be any other choice. I think, if you want a good spectacle, we have to find a way of stopping this happening. Everybody likes to see successful teams and see celebrations, but that might all stop soon.
 
I've said a few times this year that I think there's very little between the teams in the Premier League, expect for maybe the top two or three.
We've seen two of them in the FA Cup Final, two of them go head-to-head for the Premier League, one of them winning the Champions League last year, and another one get into the final this year. The quality of those teams is very good but, after that, I don't think there's very much between the teams.
The games are tight. You've seen the form of Brighton & Hove Albion and Newcastle United, for example. Some of the teams are in really good form who, in different parts of the season, didn't show that form.
The Premier League is a really competitive league, which is why so many people want to watch it.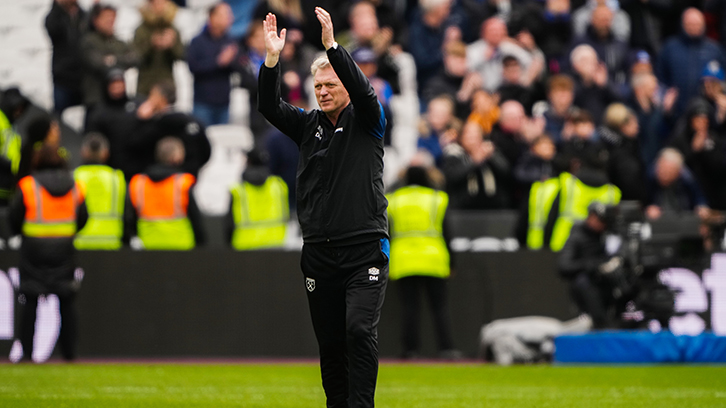 It will only be worth monitoring other results on Sunday if we're winning.
That's the way we'll look at it. We have to be winning and, if that's the case, we might start monitoring – but other than that, we have to do our job.
 
We go into the game having already got something: we've already got European football next season.
It's a huge, huge plus for us, and a great achievement, but also the thought that we could finish sixth again, after the year we've already had in the Cup competitions…
You think about the improvements other teams have tried to make. We've tried to as well, but that's the level of the Premier League: everybody's really competitive.
Whatever we've done this year, we've been able to roughly maintain what we've had in the last year, which is a good sign, and I hope we can either maintain, or build and get better for next season as well.
 
I think this season we've had 12 additional matches [compared to last season]. 
We've gone further in the Carabao Cup than we've done for a long time, and 2015/16 was the last time we went further in the FA Cup.
All those things add up as extra games, and we've found it quite difficult. We've also found it quite enjoyable and quite exciting; the European games have been incredibly exciting.
I really thought that we could get close in one of the cups, but then our Carabao Cup draws were Manchester United, Manchester City and then Tottenham Hotspur! Some parts of Cup competitions you probably need a little bit of good fortune to get good draws as well, and that one, for example, was a really tough one.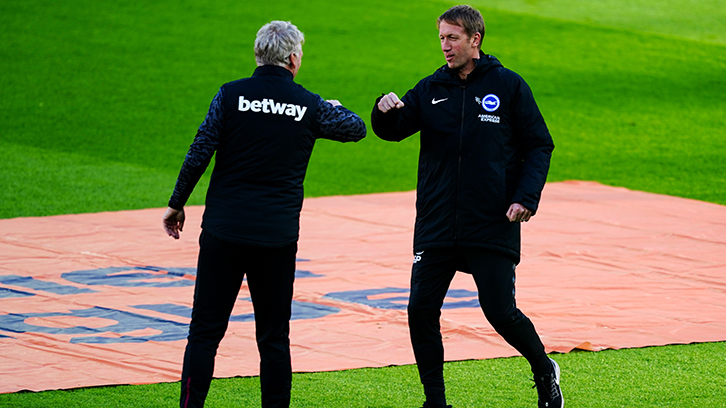 Brighton are in really good form.
I like Graham Potter's work and I like Brighton's work. Their model is very good.
There are different ways you can do things in football, and different ways you can play football with your style. If all the styles in the Premier League were exactly the same, we'd all be bored by it.
It's good to see clubs who are underdogs and do things different ways. I think Brighton have got a really good model and I really like the work they do.
 
They've always been tough opponents for us, Brighton, and we're well aware of that.
We've got a slightly different mindset because we've got the security of European football, but we've also got the goal of, if we win the game and things go for us elsewhere, we can possibly finish one place higher up the league.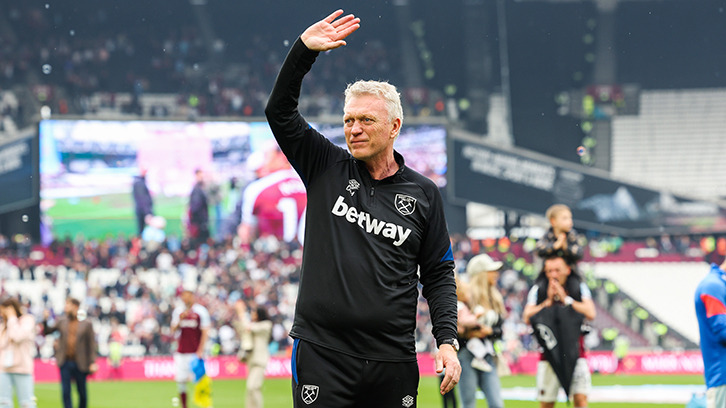 The truth is I've probably been looking forwards for six months of the year to what we're going to do next year, and how we're going to make this team better.
I keep using the word 'grow' – how can I grow it a little bit better and a bit stronger? I've probably been at it all the time. I don't think I've ever stopped thinking about the future and what I can do to make things better.
If that's referring to players and new members, then we're looking really hard at what we're going to do, but also growing and making the Club better: I want things better around the training ground and I want some things better around the stadium. 
There are lots of things I want to build and grow, but with regards to players and what we're going to do next, we do need to add to what we've got for next season.