David Moyes is looking forward to testing his West Ham United side against Premier League leaders Manchester City on Sunday. 
Moyes and his Hammers take on Pep Guardiola's side at London Stadium this weekend in both teams' penultimate matches of the season, on an afternoon which will also see legendary Club captain Mark Noble play his final home game for the Irons. 
The manager knows how significant Sunday's fixture will be, for his team, for the opponents he is relishing testing his side against, and for Noble himself on what will surely be an emotional afternoon for everyone associated with the Club.

We're really looking forward to this game.
It's probably the first time we've had a full week to prepare. It's a tough game against a good team, but hopefully we'll be ready to go come Sunday.
It'll be a really great achievement for us to achieve European football again this season.  
After having our first year back in it this year, and going quite far in the competition, we hope we can get back in amongst it again.
There are some good sides but we want to be in European football. If that could be the Europa League, then that would be fantastic, but if we are in the Conference League then that would be great as well. We're aiming to see if we can try to finish in the Europa League and hopefully, we can do that. 

I'm sure Sunday will be hugely emotional for Mark Noble and his family. 
When you're saying you're retiring from football, it's a big thing to do. When you're a footballer, your career is never that long, but I think you appreciate it when you started at 15 or 16 as an apprentice, and you're finishing at 35. To do it at one club is a huge achievement – it's not done by many people nowadays – so great credit to Mark for the way he's conducted himself as a player throughout his career.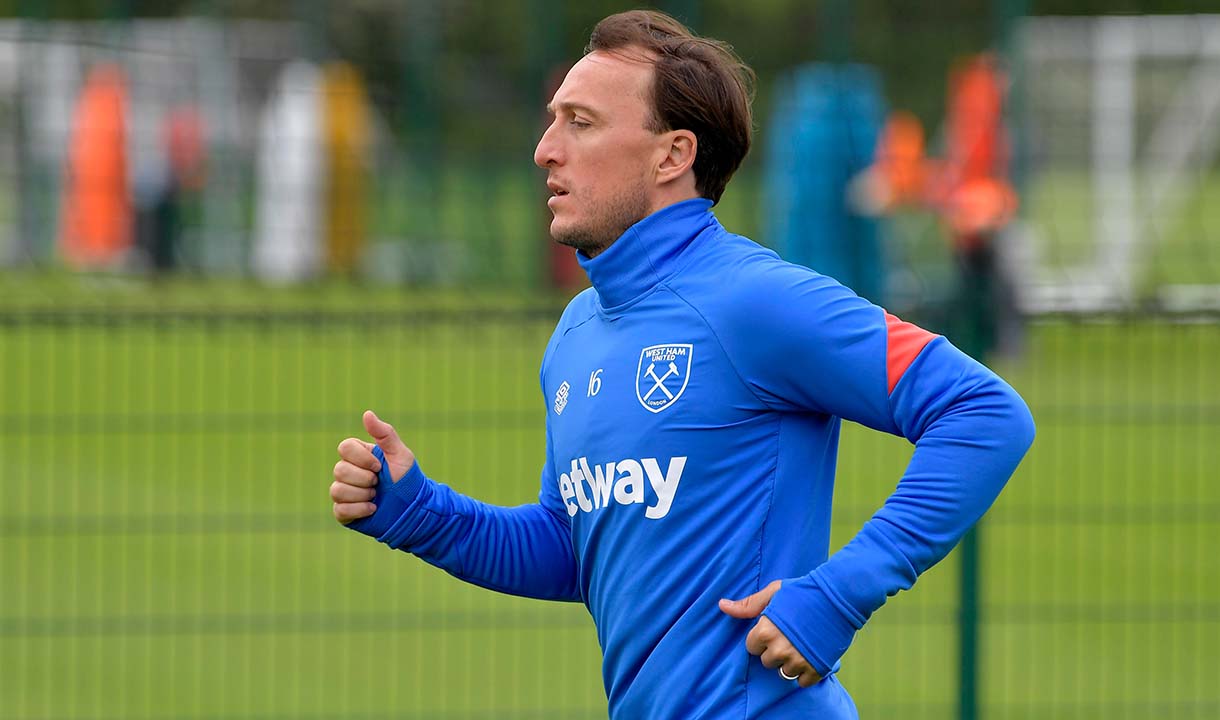 He's terrific off the pitch and, for me personally, he's been excellent since I came back. I'm sure it will be emotional for him but in the end, he'll think he had a really good career. 
He's been huge off the pitch as well. During the pandemic, he played a bit part in everything that was going on between all the club captains. 
When I came back, he helped me an awful lot because he gave me an idea of what was required and needed. He steered me in the right direction on one or two things, and he's a really good sounding board. I think you need people who you can speak with. He'll certainly be missed in the dressing room next year. 
Mark's legacy is his playing career and his loyalty.
He's played for one club and never moved. He's played continuously at the highest level, so from that point of view he'll be renowned. 
He'll be really missed at the Club. He's been very good around the young players here, set some great examples for how they should behave and how they go about their business. He's also helping train up some of our players in terms of becoming good leaders around the Club.

I'm really pleased with Declan Rice. 
He's been so important for us and he's played really well this year. I've said many times that I think, with the exception of Harry Kane in the second half of the season, that Declan Rice is probably been the pick of the England players who played in the Euros last year, and then been consistent.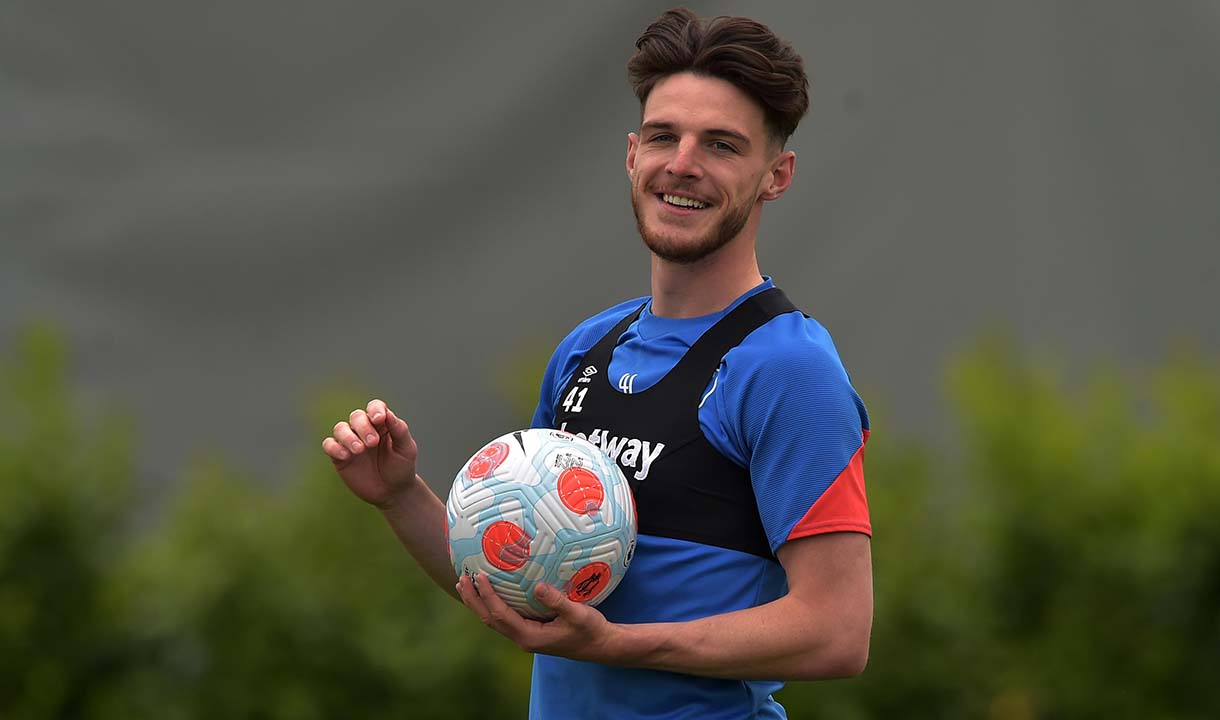 He's played well since game one to now, which says a lot because it's tough. I think Declan, right from the start, has been very good. I hope he continues to get better. He's got lots of improvement in him. He's a young man who will get better with experience. 
I've said in the past many times that I think he'll captain England. I don't think it's too far away. His form would dictate that. He captains West Ham at the moment so he's certainly going down that line.
I'm looking forward to playing Manchester City.
At the start of the year, we said 'could we challenge against the best teams in the league?' and we've done okay. Manchester City are obviously really, really tough, but I'm looking forward to it because it's a challenge for us. It's something where we want to see how we do. 
I hope they've used up all their goals and they're due to concede a few! That's how I look at it. We need to try and defend incredibly well, try to keep them out as best as we can, and try and hurt them too.
They've got one or two injuries so we have to see if we can do something to maximise that.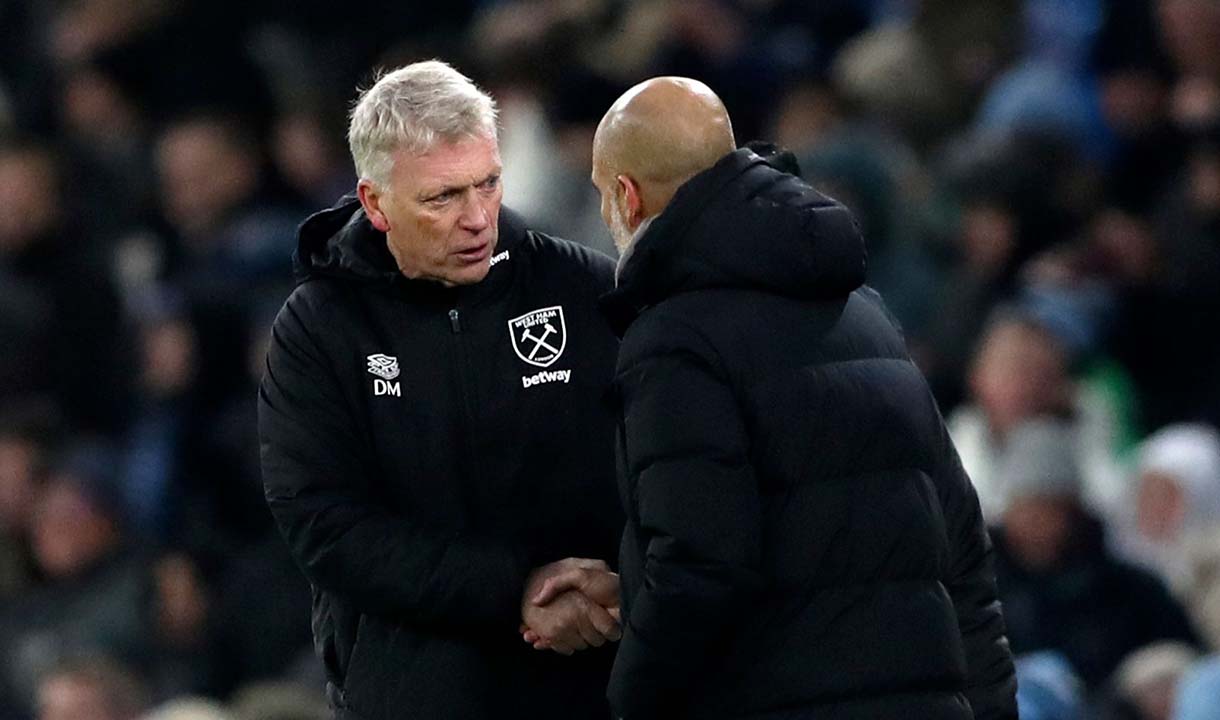 I don't think Manchester City are going away.
They're here to stay. I think everybody has to get used to that now. Not only are they a good team but they're a really well run business. They've got a structure to how they do things. They've got a way about their signings. It's something a lot of clubs would look to but they've had great funding over many years, and they will continue to get that.
It is getting harder to compete and be competitive with them, but I've always said I hope money is not the biggest thing in football. You always hope you can be a side who can, without that much money, you can win something. Over recent years, we've seen teams like Leicester City winning the Premier League, so we have to hope those opportunities are still out there. 
We've drawn with Manchester City here in the Carabao Cup earlier this season. Yes we won, but it was a win on penalty kicks in a cup competition.  We lost 2-1 at their place, so we've got to make sure we keep the game as tight and as close as we possibly can. We hope we can maybe get that goal advantage. 
I think, in recent seasons, we've done a pretty good job against Manchester City and put on a decent performance. We'll need to play really well against them.