West Ham United boss David Moyes is anticipating a new European challenge for his side when they take on Olympique Lyonnais in the first leg of their UEFA Europa League quarter-final on Thursday.
The Hammers welcome the seven-time French champions to London Stadium for the first instalment of the last-eight contest – the reverse of our last test, when we travelled first to Sevilla before defeating the Spanish side on home turf.
Speaking to the assembled media at Rush Green on Wednesday, Moyes explained that could necessitate a slightly different approach this time around, while he also spoke of his excitement at what lies in wait.
We can only look at ourselves and try and win whatever game comes up next.
We've got a really big game against Lyon next and we're focusing on that. Hopefully we can keep the run going because we're really enjoying being in the competition. Last year, when we qualified, we were thrilled with it. It was a big achievement for us and we're doing well in the competition. We've had a really good run in the Europa League and we want to try and keep it going.
We're really excited by getting to the quarter-final of a European competition. It's a big deal for any club. We weren't expected to be in it last season but the run we've had has been very good. Long may that continue.
I'm not thinking beyond Lyon at the moment.
We take every competition really seriously, whether it be the League Cup or the FA Cup. We treat them all with the same importance, but this one is a little bit more special because we've not been among the European teams for years. It's really important for us.
We're playing against a team who two years ago were in the Champions League semi-final so we'd be crazy to be thinking any further than this first leg. We have to realise this is a different set-up to Sevilla now because we're at home in the first leg of a quarter-final and the game might be slightly different.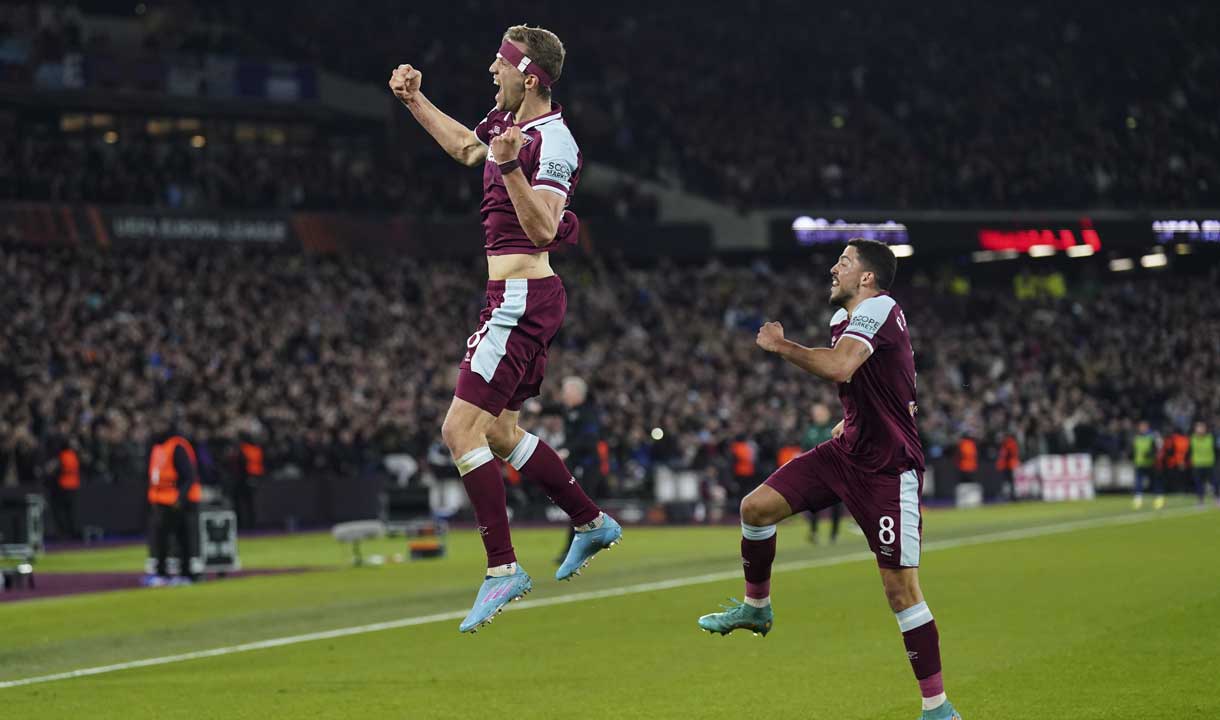 I think it's really important that you try not to lose the game tomorrow.
Coming back from Seville we knew there was a target to reach and we did it on the night. The difference is we're just about to kick off, we're not really laid eyes on each other, so sometimes it takes to the second game before you get a better idea about each other. The first game will be one we want to try and play well and impose ourselves because we're at home, but also be mindful there is another game to come after as well.
This'll be a different game because we had something to chase [against Sevilla] and the crowd knew what we had to do. It's a different game. Our crowd has also got to be experienced as well and realise there are two games here.
We need them, we need them really behind us like they were, because they were unbelievable against Sevilla, but they have to understand we can't go gung-ho in trying to win the game in the opening minutes. I hope we can, but it's less likely - in the quarter-finals, you need to be careful with how you play.
We'll know more about Lyon for the second leg tie, as they will about us.
We've not played against them to know them exactly, but we've know them as individuals and have watched them in the French league. We'll know much more about them after we've played them in the first game, as they will with us.
We're really looking forward to it, a great occasion for us at West Ham, and we'll want to try and keep this run going if we can.
I think it's great we've got excitement and have raised the expectation level at West Ham, and generally there's more talk about West Ham than there's been before and that's part of being in the competition.  But ultimately if you want to be kept talking about and keep up with the top teams, and be in European competition you've got to win mainly your domestic football games.
We have to keep our focus on them all. We can't say we're just focusing on the Europa League - we're trying to focus on our league position as well.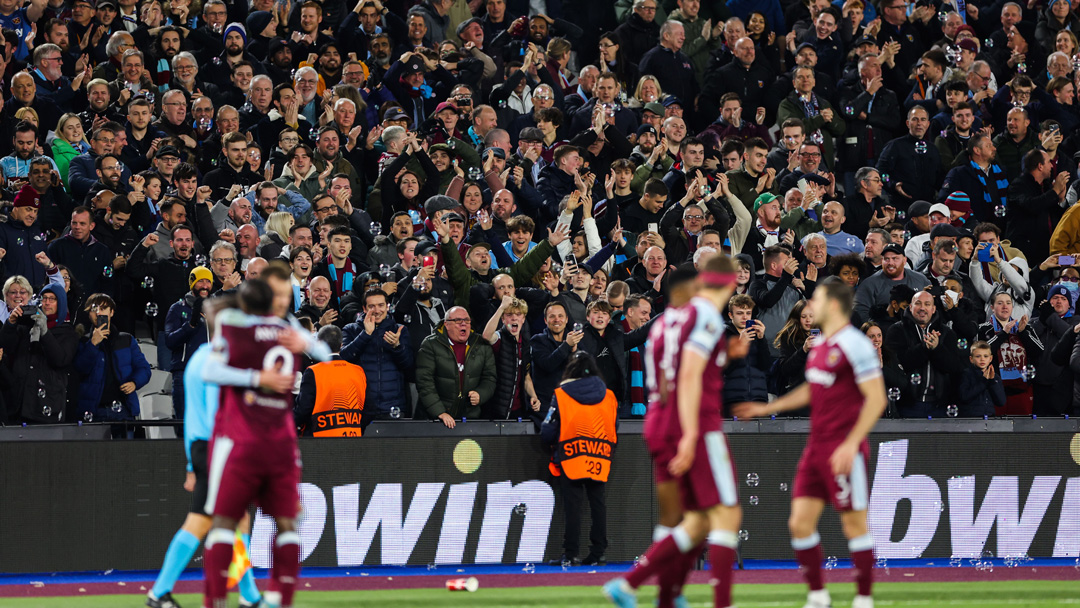 The bookies might say we are favourites, but overall we know that you have to earn it and show it.
I find that quite tag difficult considering we're relative newcomers and Lyon have had loads of experience.
I know they've had some changes and difficult situations, but they're a really big, big football club in France and we'll have our work cut out to get through. It'll be a really hard tie.
We found out a bit about the Sevilla game: how could we play correctly without giving up a goal? There are a lot of aspects which come into it now and having that experience over the years makes a big difference.
We don't really have that, but we have a team with more international players than we've had before at West Ham. Quite a few of them - the Czech boys have played for Slavia in the Champions League - I'm hoping they can bring that to the table and help us in what will be a slightly different game to the Sevilla one, so we have to make sure we manage that as well.
We have to say we're new boys on the block [in Europe].
That's why we need to keep encouraging UEFA to bring in other teams as well - look how well we've done and maybe we might not have got in this competition under different rules. We want to show that we can challenge and if we're at our best, we can be a match for most teams.
Lyon are a side who we've got big respect for and the way they've done things over many years. Most people would consider them a Champions League team, because over many years they've been in and around it. I remember going to watch them working for UEFA two or three years ago when they played Juventus - it's not that long ago they were really challenging the top teams.