David Moyes has been speaking to the media ahead of West Ham United's Premier League fixture at Liverpool on Wednesday evening.
The Hammers travel to Anfield hoping to extend a five-game unbeaten run in all competitions, having won four – and drawn one – of our last five fixtures.
Speaking before Tuesday morning's training and looking to build on seven points from the last nine available in the Premier League, Moyes spoke about the challenge of Liverpool and adapting the training schedule to cope with a busy fixture list.
He also spoke about Jürgen Klopp and how the Hammers' squad depth will be key to competing in European and Premier League games before the mid-season break for the FIFA World Cup.
[It's a busy schedule but] we're smiling and trying to keep enjoying things.
We're trying to keep training as light and easy as possible for them – it's difficult to prepare all the time, especially with the Thursday-Sunday games.
Let's be fair, we don't have too many Premier League games which come in midweek after the weekend, but we've got one now and we have to get ready as best we can.
Anfield is probably, in football terms, as hard a place as you can go in the world to try and win a game, for anybody.
You probably saw that on Sunday when the best manager in the world has found it difficult to go there and get a result, so that's why it's difficult for us all.
I do hope Jürgen Klopp is in the dugout.
Part of this job is you want to play against the best and compete with them – Jürgen is up there with them all for what he's done with Liverpool over the years.
His actions are part of it, we're really het up and if you were in that position you'd probably feel the same.
But we've all got great respect for referees and the work they have to do. I hope in their way they'll have to understand that over 90 minutes we sometimes can lose our head here or there a little bit.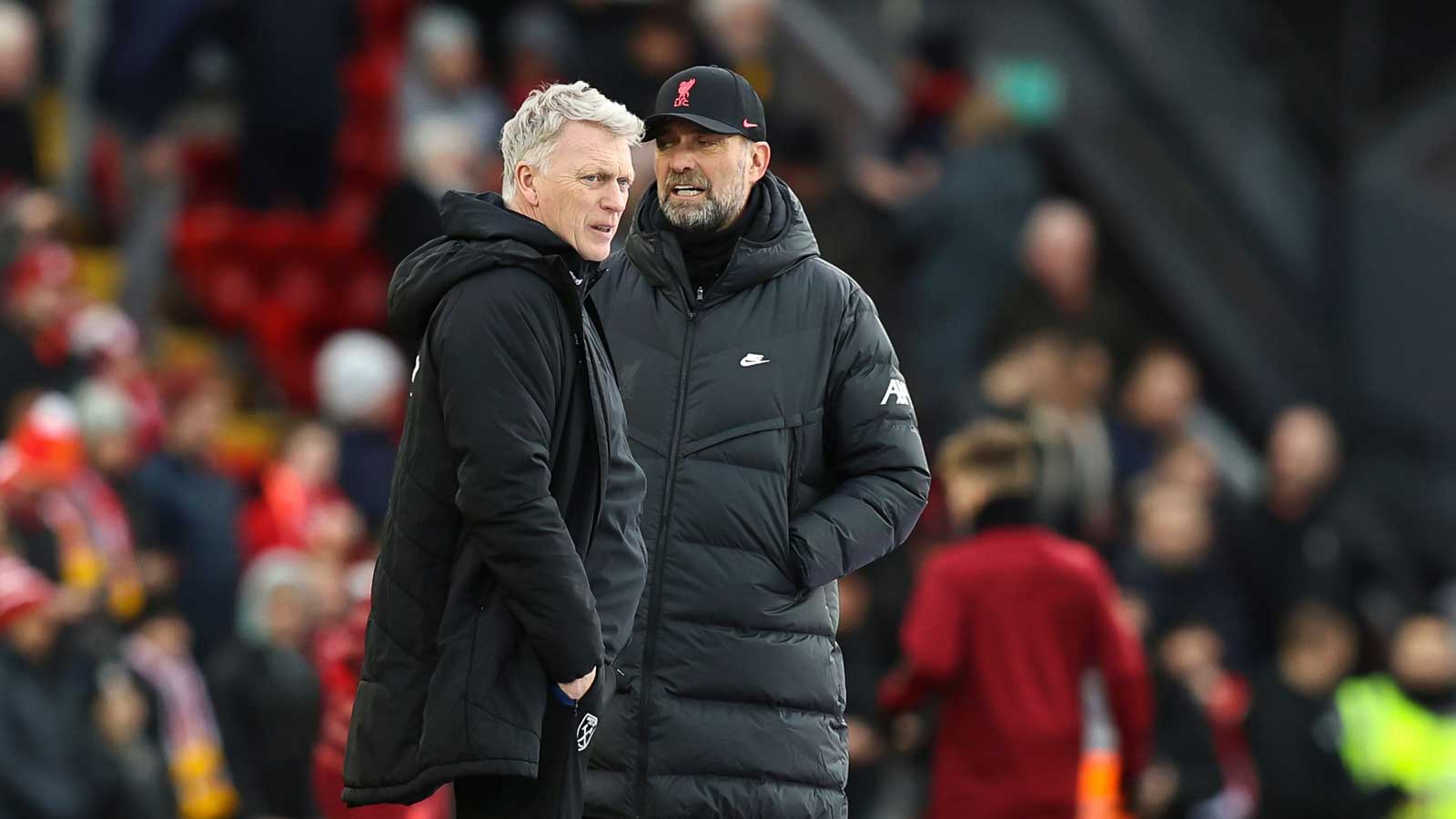 I hope Liverpool's last two results against Rangers and Manchester City aren't a turning point for them!
But, I don't think anybody feels Liverpool are going to be close to the bottom end of the table, everybody is quite aware they're going to be close to the top end of the league.
So, Liverpool are a really good team. I'd like to think there are similarities between the teams in that we've started a little bit slowly this season and they have as well. 
Liverpool were in every cup final last season, we had a record number of games and I think that in a way has probably has not helped us at the start of the season. Hopefully we're both beginning to find a little bit of form now.
I'm confident that if we can play well and get our best players on the pitch, we're able to challenge the best teams.
We did that last year, and I thought we were competitive against them but what we didn't do was beat the teams we should have been beating.
I hope we can be competitive against the so-called best teams again this year.
I do think we're beginning to go in the right direction, but I saw Sunday as being a little bit of a blip.
We didn't take three points and I saw it as a game we probably should have won, but maybe going back to the start of the season where we didn't score enough goals, take enough chances, all those things were part of it.
We went into the game with only Thilo as a recognised central defender, and that was a little bit the same as the opening three or four games of the season. That had an effect on us.
I'm confident that if we can play well and get our best players on the pitch, we're able to challenge the best teams
We have played more games than anyone else and that means we need the depth of squad we have got.
We have had injuries which is going to make it more difficult because it might mean we have to play players more repetitively. We have had a couple of illnesses as well which has not helped at this time of year.
But we are not going to complain. We have got European football, which is the main reason for those extra games. And we are happy to have them.
[Pep Guardiola and Jürgen Klopp] are two of the finest managers in football.
There have been other greats: Sir Bobby Robson, Brian Clough, Sir Alex Ferguson and many more, I am sure. But these two, in this era of the Premier League, are at an unbelievable level and quality of managers. Off the field, they have no problem [with each other]. But competitive, they really are.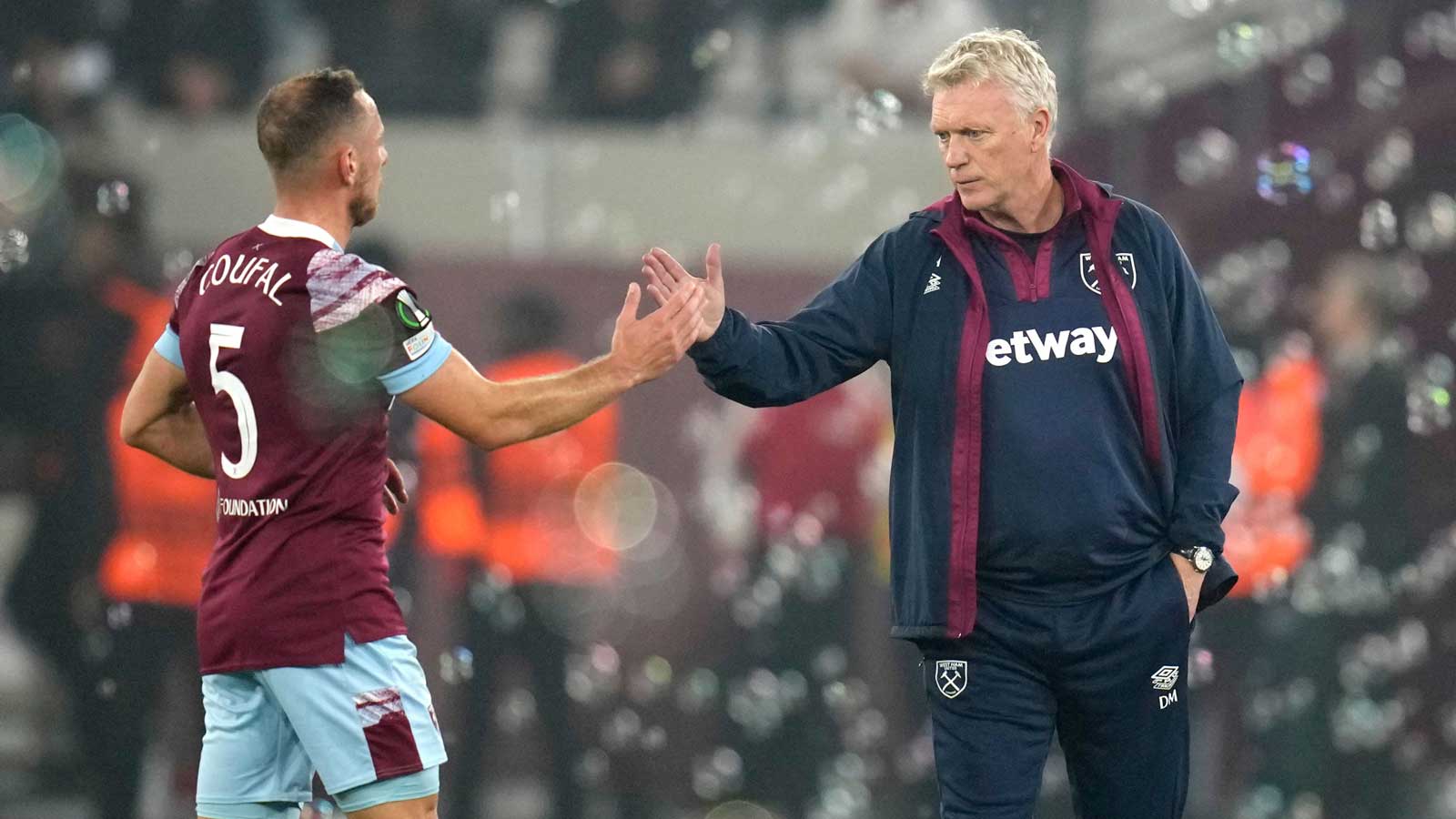 I don't do social media, so I don't know exactly how it feels [to receive abuse on that platform] or what it does, but there are plenty of times where I've been abused quite regularly, so it's not nice for anybody if that's the case.
Overall, the Club is really supportive of the players and we're looking after Vladimír as well.
Vladimír has played really well and if you think of where he has come the past two or three years, the journey which he has helped us on too, from being a side fighting relegation for long periods to a team pushing towards the top of the league, Vladimír has played a huge part in that.