David Moyes was content but is still demanding more from his West Ham United team after a 2-0 home win over AFC Bournemouth lifted them into the top half of the Premier League table.
Goals at the end of either half from Kurt Zouma and Saïd Benrahma – each scoring their first of the 2022/23 season – saw the Irons secure a fifth consecutive London Stadium success in all competitions, but Moyes felt his players could and should have made it a more comfortable evening for themselves, their manager and the Claret and Blue Army.
Not for the first time this term, the Hammers created 20-plus goal attempts, but found the target with just four of them, and the manager called on his players to make more clinical decisions and execute better in the final third if they are to win games more convincingly in the future.
All that said, with senior players absent through injury, Moyes was pleased to see his team make it ten points from the last five matches and climb into the top half for the first time since finishing the previous campaign seventh in May.
We did deserve our win but what we couldn't do was put the icing on the cake at the end.
We couldn't get the finishing bit, but I thought we played some really good football at different times.
We lacked a little bit of detail at times, whether it be the cross, whether being the finish or whether it be in the hold-up play, whether it be the combination at the final bit, but overall I have to say the players did a good job.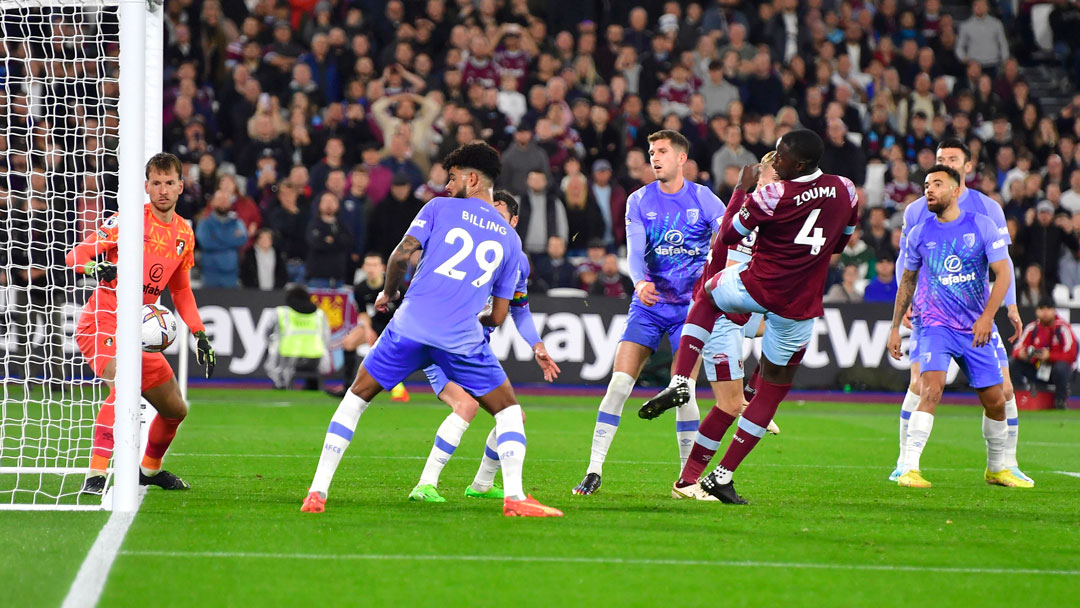 I've not seen the goals yet, but my feeling is I'm calling that scruffy set piece goal, as that's the way it felt from the touchline, but we take any goals and I'm thrilled by it, and then we got a penalty.
But the point I was I was going to make was that I thought our performance merited better goals at the end of it, and that was a bit which we missed.
But look, I want Kurt to get half a dozen goals. We've been pretty good at set pieces the last few years. We've maybe not quite reached the heights yet – I don't know if that's teams defending better against us.
Certainly our deliveries haven't been as good, but I thought tonight our deliveries were a bit better, which gave us a chance of scoring.
It definitely is a result and a position in the table we want to build on.
We've won seven out of our last ten games, so we're doing okay, but you can tell we're just a bit… not quite as smooth as we'd like to be.
I think our build-up is getting better but we're missing Daws and Nayef and we were just beginning to see the best of Paquetá coming out and he got an injury.
So, we're just finding a way and we're having to change and it's great that Flynn Downes has come in and has done really well in the games, but we've just not quite got that fluency that maybe we've had for the last year or two.
I've got to say a big thank you to the Club, because the Club have done a brilliant job in supplying me with what we needed.
I was saying earlier, in an ideal world you wouldn't bring in nine players. You would probably try to bring in three or four a year and maybe a couple of young boys or something along that line, but we've had to do it because of where we were and partly because of our success we've had.
We're trying to raise the bar because we know we've grown with the players we had. We had to bring in new international players, people who we feel could make a difference, so I've got say a big credit to the to the Club and the Board for supporting us.
Now what we need is a word called 'time', which sometimes you need just to let these players try and the show exactly what they can do.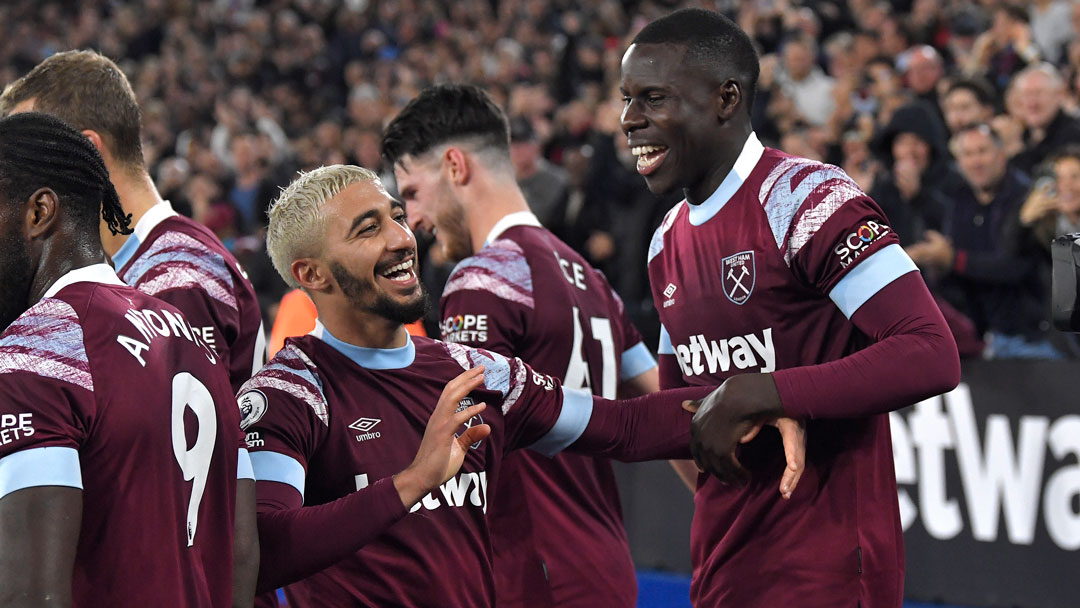 Let's be fair and honest, Saïd has not shown us enough of what he can do, but tonight he did, and I'm really pleased.
Last year he got six or seven goals and six or seven assists, but his game has to be more consistent.
I keep telling him, and I'm happy to say it here: he needs to have more consistency.
But he's a dribbler. He can make things happen. He commits people, which is something we don't have, and I really like it, but what I want from is a good cross, I want a good pass or good finish.
He has to hit the target more often because he creates himself opportunities, but I thought tonight he played well.
I've not seen any of the goals yet, so I can't tell you if they were right or wrong.
Bournemouth seem to be really aggrieved by it. We were really aggrieved at Southampton last week,  and we were really aggrieved at Chelsea.
We've had some decisions we've not been happy with, so if they've gone our way, great, but I really hope that they were correct because we want the VAR to get things correct. We don't want them to get things wrong.