David Moyes has been speaking to the media ahead of West Ham United's Premier League match with Fulham on Sunday.
The Hammers head to London Stadium hoping to record a third consecutive win in eight days against visiting Fulham.
West Ham defeated Wolverhampton Wanderers 2-0 last time out in the Premier League, while Marco Silva's men fell to a 4-1 defeat to Newcastle United, although they had Nathaniel Chalobah sent off inside ten minutes.
The boss also spoke about Gianluca Scamacca, Flynn Downes and continuing momentum following two wins in the last week...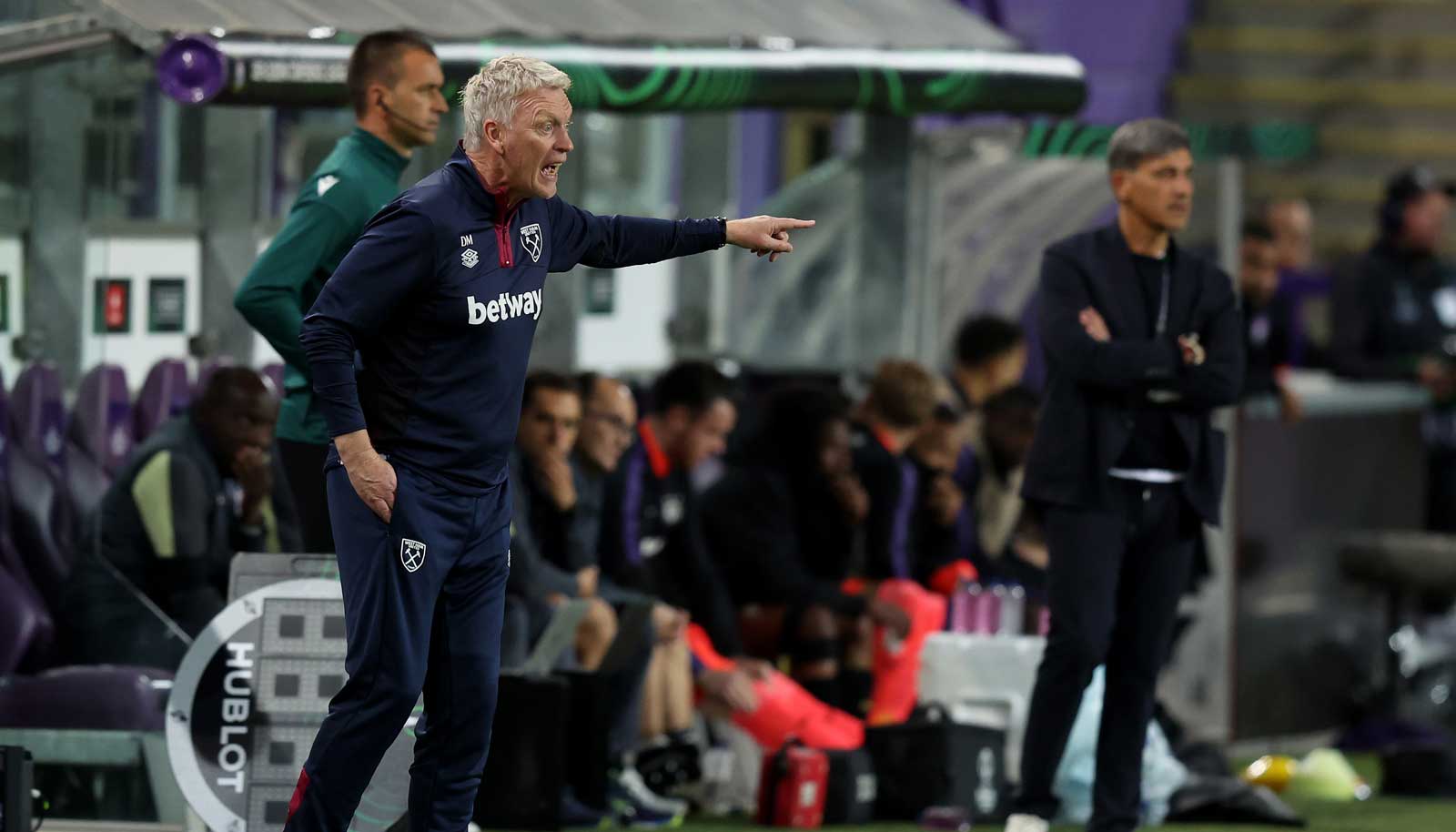 We want to try and win our UEFA Europa Conference League group if we can.
We want to try and qualify and make sure we've got European football after Christmas again. And as well as that, I think we've tried to build a little bit of momentum trying to get some victories under our belt.
Last night was a good result for us. I think it is huge if we can continue to build up that momentum, we want to try and get on a run. We want to try and go on a run of victories. Clean sheets are always a good start, but we want to build on everything we're doing at the moment.
I think Gianluca's coming on very well.
He's 23-year-old and a young Italian striker, playing for the first time in the Premier League. I think he's coming along really well.
His goals give you confidence, the centre forwards will tell you that, and I think his form is getting better. I think his fitness is something which he knows he's got more to come and to do more.
I think it's always good when there's room for improvement and progress to be made. But he's doing a good job at the moment.
We've got probably a stronger group of players.
I've said many times that we're getting them all used to how we play and what we do, and getting them really integrated takes time as well. But I feel that we're getting much closer to that now.
There's a great spirit amongst the players inside the training ground so we want to build on that we want them to play well and get used to each other. And they're doing a lot better at the moment.
I have had quite a few players from the Championship over my years in management.
I can think of some really good ones, who hardly played for six months. People take time, and sometimes they come through. So sometimes you have to be patient and wait on it. But Flynn Downes played well last night. And he's certainly beginning to improve.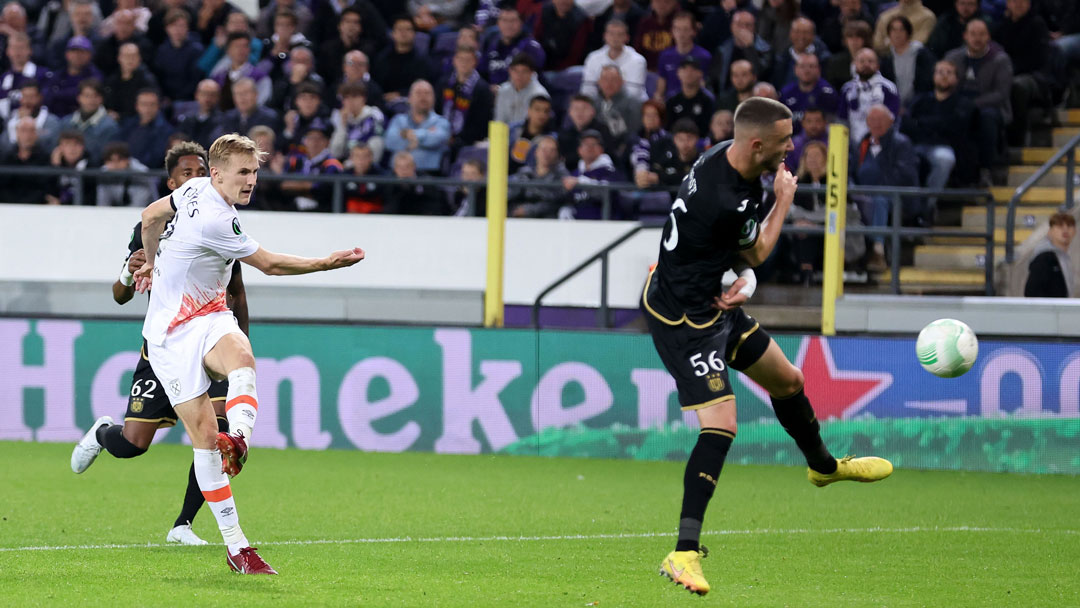 We're beginning to see performances from Flynn Downes, we're beginning to see Gianluca Scamacca coming in.
We're beginning to get performances from a lot of the players we brought. Alphonse was fantastic as well when called upon [last night]. You need those things at times to go for you.
In the early games of the season, where we hit the bar six times or so. We've just not quite got things, right - but it's just a sign that things are beginning to get a bit better.
I think Marco Silva has done a really good job.
And I think he's always been a good manager. And sometimes managers just need to be at the right place at the right time.
I think to get Fulham out of the Championship and back into the Premier League is really good. They're doing a lot of good things in Fulham, building a new part of the stadium and different things. Marco Silva's a very good manager.
I think there are some individuals who are starting to show signs that they can improve, and we've got others who need to need to step up.
The win against Wolves last week was really important for us. To then also win away from home at Anderlecht in Europe, we take them as real positives, and we're going to try and build on them.
We're beginning to see really good signs from several of the [new signings]. I've seen some good signs from some of them early on, but I think, the whole team, we're trying to get ourselves back to more realistic and stable performances. The performances of the team are just beginning to improve and the individuals themselves are doing that as well.
I think we're closer to the form of last season.
Do I think we're quite there yet? No, I think we've got a bit to go. I think there is the improvement to get to that. But when we first took over two and a half years ago, we were third-bottom in the league. And that team wasn't good enough to get us in the top six or seven.
This team that we are moulding together at the moment might take a little bit of time to get to that position. But I think we've got lots of talented and quality players, who we hope will show their worth in the coming weeks and months.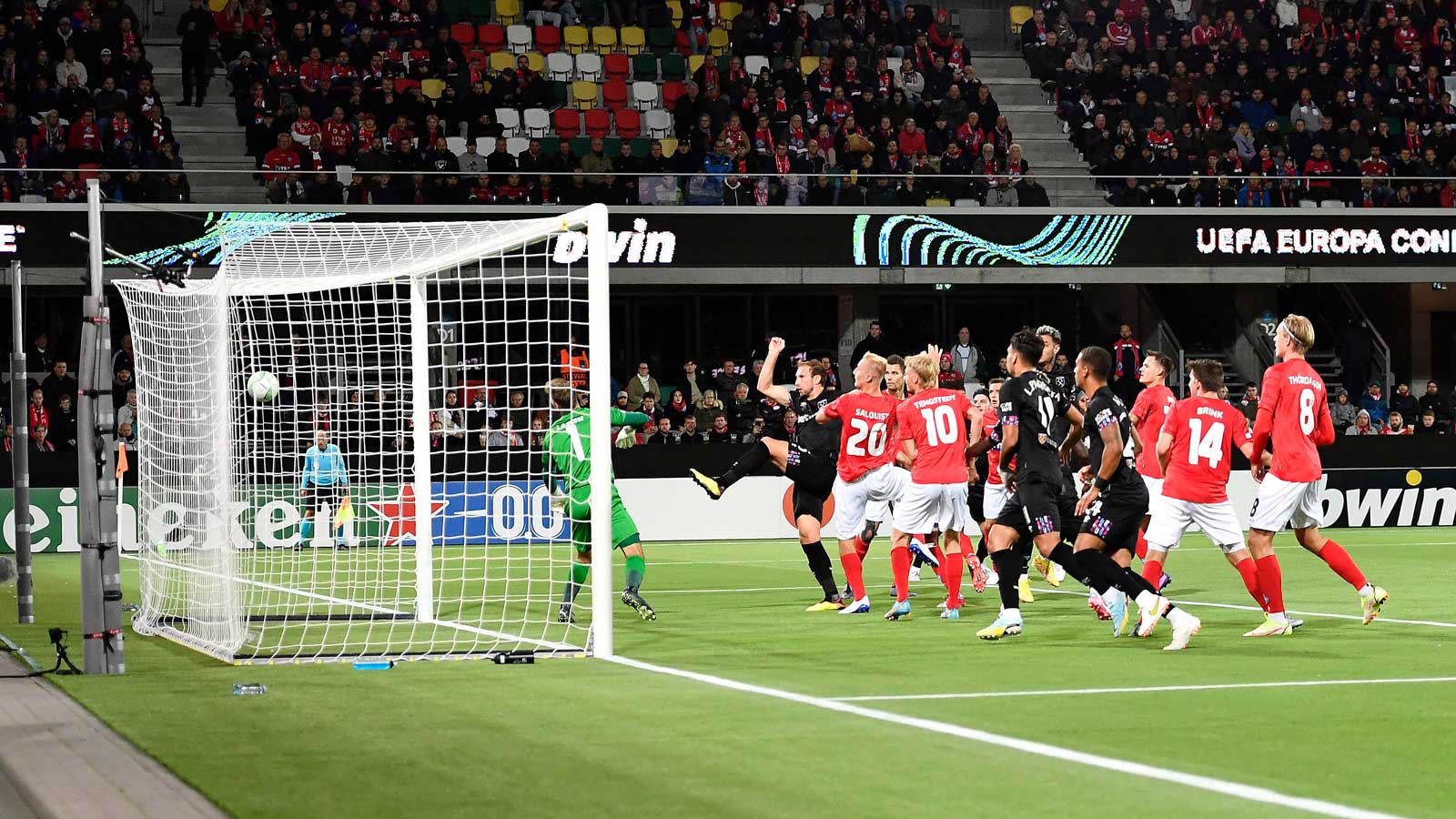 Winning is a philosophy, and you have to find a way of getting results in football. 
We've had two really good wins this week. We've beaten Wolves at home, and we've won away at Anderlecht, so we're showing signs. Those couple of wins have been very good for us since we've come back from the international break.
I have to say the players are looking good in training and I'm enjoying what I'm seeing. In some of the games, maybe we should have scored more, and maybe that is the next target for us.
Craig Dawson has been such a good player for us.
He gives us a bit of steel and a bit of leadership and organisation. His experience as well, and we have missed him. In the opening three games of the season, we did not have any centre-backs except maybe Kurt Zouma.
There's been reasons we didn't start the season so well and certainly not having Dawson and the likes of Nayef Aguerd in those early games didn't help. 
I think all games are difficult in the Premier League.
If you're telling me there's a Premier League team at the moment who you could turn up against and just walk over, and think you're getting the points, I just don't see that anywhere. The Premier League, particularly at the moment, is really unpredictable. You can see teams at the bottom of the league that could easily be in other positions.
It's very easy to make assumptions because some people class some teams are not one of the big sides, but there are so many good teams in the Premier League at the moment that are doing a good job and they're all hard to play against.