West Ham United experienced the incredible high of an extra-time UEFA Europa League round of 16 victory over Sevilla on Thursday night, but such is the pace of the football calendar, there is precious little time to bask in the glory.
Instead, a vital Premier League derby at Tottenham Hotspur lies in wait just around the corner, and manager David Moyes and his team began their preparations the moment they left the London Stadium pitch to the adulation of the Claret & Blue Army.
The Hammers have the chance to complete a Premier League double over Tottenham – a result that would add to the already lengthy list of memorable moments in the 2021/22 season – and Moyes does not want to let that opportunity pass.
He discussed Sunday's game, how they will get ready for the test, Ben Johnson's England U21 call-up and more in his pre-match press conference.
Every game is important, whoever you're playing.
Whether it's a team at the bottom of the league or a team at the top of the league, it's an important game – it always is. It's a derby for West Ham and for Tottenham, so we know it's a difficult game.
I think the team have been galvanised by some of our performances. We played very well at Liverpool. We performed well against Aston Villa the other week, so I think there are just signs our form is improving.
Last night, I wasn't surprised by us getting the result because I felt we could do it, against a really good and experienced team who are doing so well in Spain.
Overall, we'll go into the Tottenham game and we have to just take it like we would any other game, but we know the importance of it.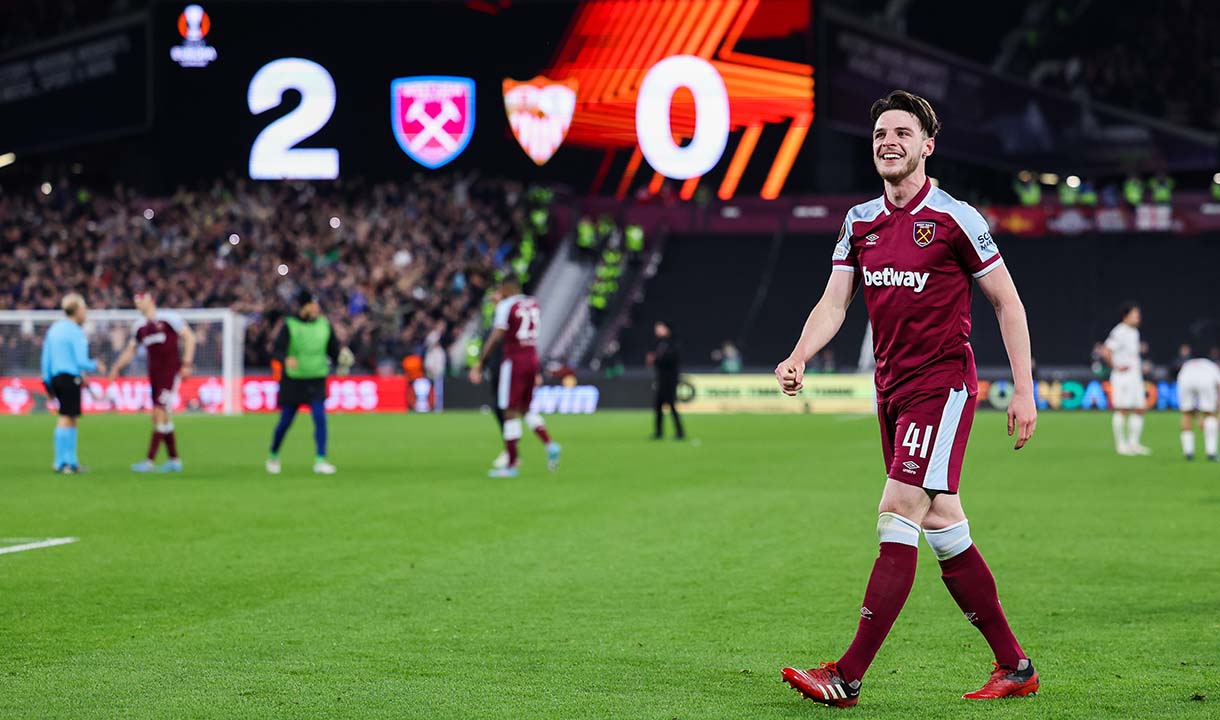 We're a resilient group of players and we'll hope they'll all be fine and can go again.
That's the way it is in football. It feels like the games are being fitted in too fast, but there's nothing we can do about that.
An extra day would help anybody, whether that would be Spurs or any club. If we'd have had the extra day it would help us, but that's the way it is.
We're really pleased we're in Europe, we're pleased that we've qualified. It took us 120 minutes to do it, but I'd have taken that any day and now we get ready for the Tottenham game.
I think against Spurs you're always expecting a competitive game.
We're still really recovering from last night's game, so to give you too much information on the Tottenham game, I think this press conference has come around a bit quickly!
That's it, so we'll get ready for the game and hopefully we'll be ready to perform against Tottenham.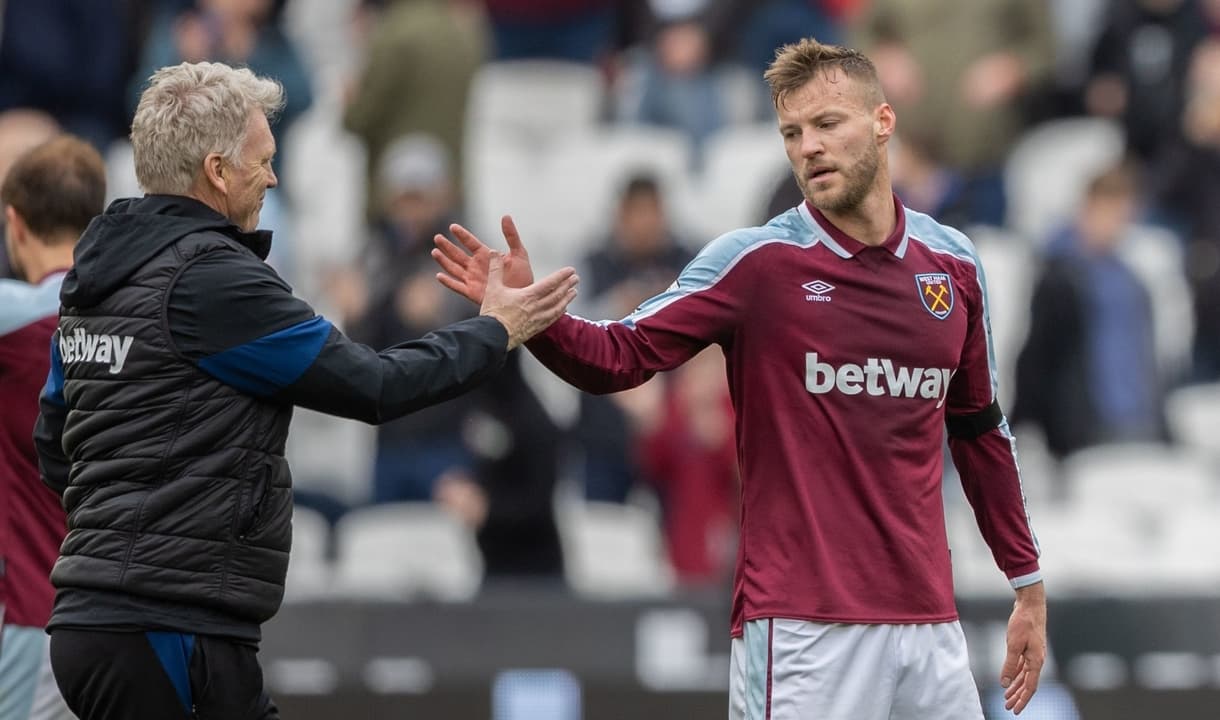 Andriy Yarmolenko has been really important to us.
In the last two games he has scored two vital goals and there's no doubting the quality he has.
He is a really good footballer and has been, and we're pleased with the contribution he's making at this time to help the team.
We've got a few people limping but you'd expect that after a tough game.
We'll assess them all this morning and see how they are. It's a bit early to ask me about the team, but that's the way it is.
Whoever we get in the draw knows we will give them a game.
We've said many times that we always want to challenge the best teams and it's certainly a really good group of teams left in the competition.
We challenged a really good team last night in Sevilla and over the two legs we just about did it.
I think whoever we get we're looking forward to it, we really are, and we'll challenge anybody who comes along – that's the way we are.
After seeing London Stadium the way it was last night, it would be good to have the second leg at home again.