David Moyes hailed an important Premier League win over Wolverhampton Wanderers, but knows his West Ham United side still have plenty of improvement left in them.
The Hammers worked hard for their 2-0 victory at London Stadium, with goals from Gianluca Scamacca and Jarrod Bowen in either half seeing off a Wolves team who competed well but could not find a way through a resilient home defence.
While West Ham were not at their fluent best, they were clinical when Wolves were not, and the result was a welcome success that saw the Londoners record a third straight home win over the men from Molineux and the Irons leapfrog their opponents out of the bottom three.
Speaking to West Ham TV, the manager was happy, but knows this victory needs to be the foundation for more, rather than a one-off.
Thank goodness for that!
But, by the way, we've probably played better in other games and got no points or one point, but today I think the biggest thing today was our finishing.
We didn't get a huge amount of chances, even though we did miss a few in the second half. Gianluca's connection was brilliant, and it was a typical Jarrod Bowen goal as he got it on his left foot and got a shot away and he's really good at it.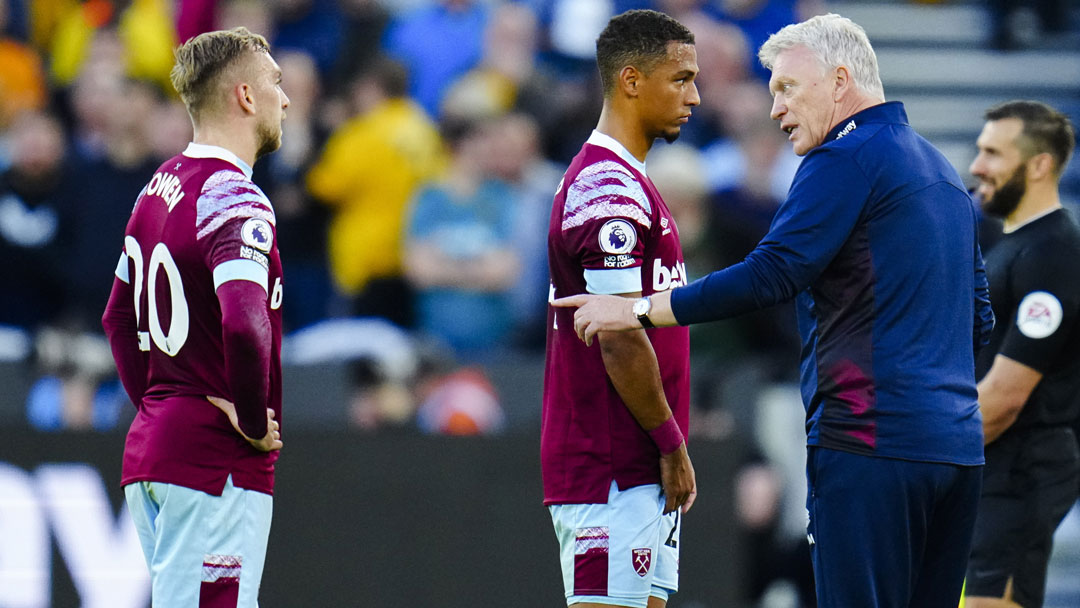 Gianluca is going to take time to settle into this league but you've got to remember he is a 23-year-old centre-forward.
We've spent a lot of money on him, but a lot of the teams at the top of the Premier League have spent a lot of money on centre-forwards, so that's the way it is.
We need to try and get him ready. He's had a virus for three weeks, which I think people suddenly seem to have forgotten about or we'd have seen him a lot more. Hopefully we can get him right at it.
He's still got a bit to go yet, but you can see his attributes – he can hold the ball up, he can score with his head, he can lead the line and he showed some really good moments of strength as well to keep hold of the ball and obviously the big moment was his finish.
Jarrod has been needing it, but I believe Jarrod will score us goals.
The more we can get him closer to the goal, he will get goals, and we probably need the team to perform a little bit better to get Jarrod in better positions as well.
I thought today there were moments that we had it and we had other chances late in the game when we could maybe had closed it out, but the big thing today was the clean sheet and we didn't concede any goals, and that's a plus for the team.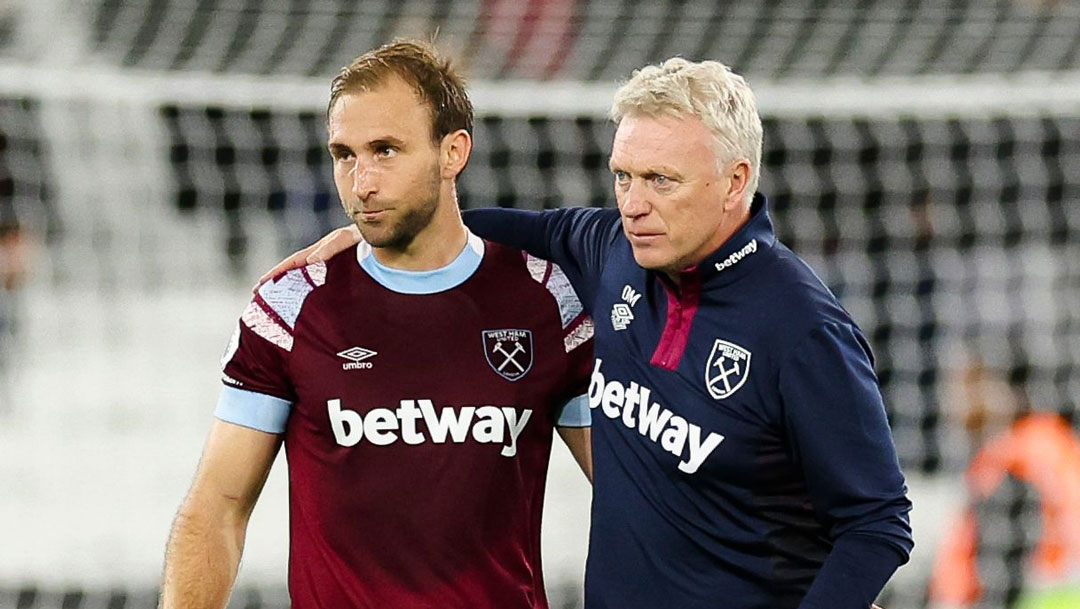 Today we got Daws back, and we've only had him for one game in Europe.
As everybody knows, he's is big and steady influence for us in some way.
It's the first game we've tried Thilo at right-back, which we knew he was capable of doing, playing right-back, left-back and centre-half, so that gives us something to think about as well.
I think we're still looking to get Lucas Paquetá in top form, but I think there's been moments when his passing and his ability have stood out.
What we need to do is to get him up to speed in the Premier League and that, for me, has been the  biggest thing – that the boys who have come in are a little bit behind how quick the action is – but, look, we've had a good result and we're really pleased with it.
Look, one win doesn't do anything. All one win does is give us three really important points.
As I said, I think we've played better in other games this season, but maybe like in a lot of games last season when we didn't play that well, we were clinical with our finishing when we got the chances, we scored from a set piece or we were really clinical in those counter-attacking actions.
Today, we counter-attacked late on three or four times and got nothing out of them, so we have to try and keep improving.