As Ghana celebrates its Independence Day on Sunday 6 March, Ghanaian Hammers President Issahaku Abdul-Mumen tells Mark Webster about the growing support for West Ham United in the West African country...
Social media can be a pretty bleak world to hang out in, at times. Trust me, my work as a writer and as a broadcaster on the mighty talkSPORT is a constant reminder of that. Which is why l really appreciate it when the iclouds part, and a warm ray of sunshine comes shining through. And in this particular case, it's beaming down decked out in Claret and Blue.
If you're looking for something to make you feel even better about being an Iron, then look no further than the Ghanaian Hammers on Twitter. A group of supporters making their voices heard all the way from the African continent. Me, I can't get enough of the images that light up my timeline around matchdays.
So, I was delighted when I was given the chance to get into a conversation with them. Ahead of Independence Day of Ghana on 6 March, I spoke with their founder and President Issahaku Abdul-Mumen – known simply as Abdul – who told me all about his ever-expanding West African West Ham family...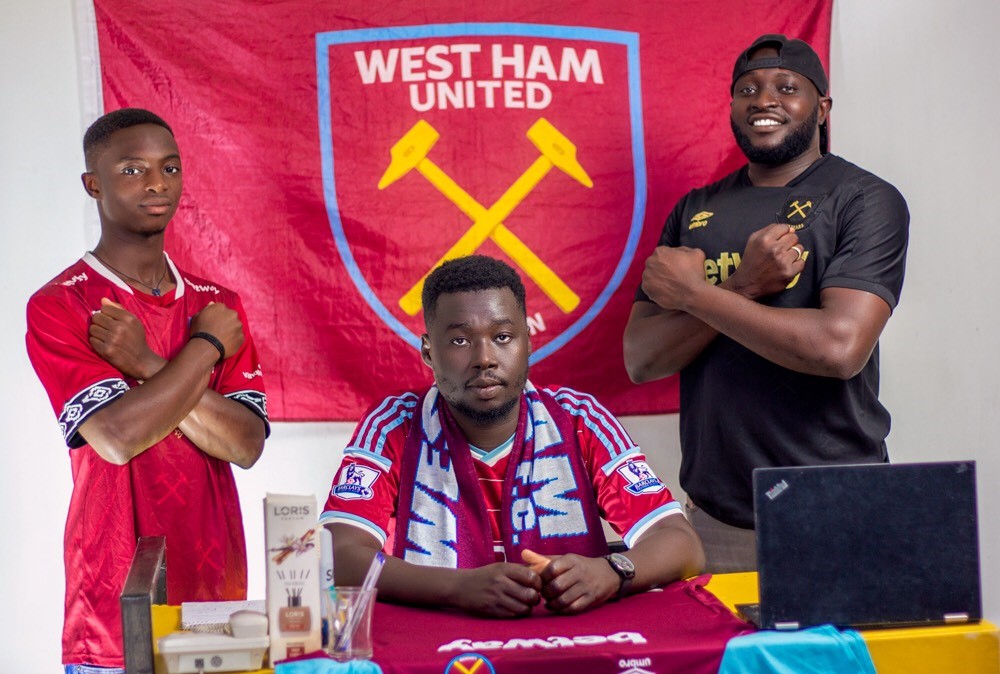 Mark: So, Abdul, when did the idea of the Ghanaian Hammers begin?
Abdul: The whole concept was started back in 2010. When l decided to try and build a following through the constant spreading of the West Ham word on my Twitter page @lilmodulo. Through social media interactions l was able to grow the family to 17 dedicated members between 2010 and 2015. Ghana is all about Manchester United, Chelsea, Liverpool etc so it was all about getting genuinely committed members.
Then, in 2017 we were very happy to be able to get to meet the then British High Commissioner to Ghana, Jon Benjamin, who is a West Ham fan! So, we were able to familiarise him with what we were trying to do, what our vision was for the group. This led us to launching @ghanaianhammers on Twitter and Instagram, which has helped us move faster, and have more members join the family.
Mark: Were you always a West Ham fan?
Abdul: I didn't pay too much attention to European football because I was a fan of my local club here in Ghana, the Accra Hearts Of Oak (who won the Ghana Premier League and Cup double last season and are 21-times national champions). But in 2010, when I decided I wanted to get a taste of the Premier League, I decided to read about West Ham and realised how the Academy has produced some of the finest in the League. So my interest just grew from there.
Then when I announced myself as a Hammer, the love I got from East London made me believe West Ham was more than just a football club. I believe this 100%. My commitment will not stop with me. I'm West Ham 'til I die! And I will transfer that to my children and my grandchildren one day.
Mark: You're in it with us for the long haul, Abdul! So, what's the story with the Ghanaian Hammers now?
Abdul: Well, we took ourselves to the streets and we're now massive in four cities – Accra, Kumasi, Tamale and Wa. We have a combined total 346 members, with more willing to jump on the West Ham train! Which also means that we will surely soon be able to fulfil our dream and not only see one of our members at a game, but also have our Ghanaian Hammers flag in a stand at the beautiful London Stadium. For now, though, we have pubs that show the Premier League matches, and various other satellite TV centres where you can go and pay to watch.
Mark: I loved seeing one of your most recent projects coming alive online – The Mark Noble Centre.
Abdul: Yes, that was an idea I had because Mark Noble will be hanging up his boots at the end of the season. And we thought this was the best way for us as a group to honour him here in Ghana, and Africa in general. The main purpose of the Centre is aimed at kids aged between six and 14, so that we can educate them about the commitment that Noble has shown to his Club.
In a way, we are using him to mentor them, to show them that they can chase their passions in every aspect of life, without giving up. We also download lots of Mark Noble interviews, action, and stories of his work in the community to them to watch when they visit.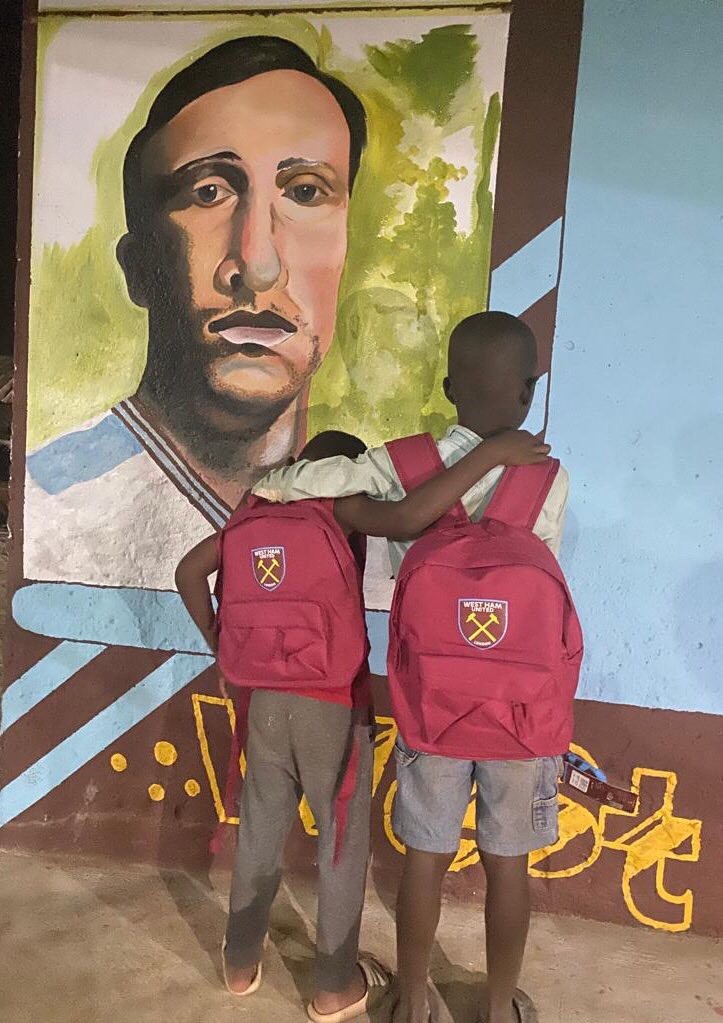 Mark: How excited have you been about this season?
Abdul: Oh, we are very excited because we're going well in the League, in Europe and it has brought more smiles to faces. And then you have players like Declan Rice coming through, who has won the heart of our members. Not forgetting about our very own African jewel, Saïd Benrahma. And now we can look forward to us ending the season well, because we believe in David Moyes' tactics.
Mark: Finally, have you a message for your fellow Hammers?
Abdul: To our fellow Hammers reading this, remember you have a massive family in Africa and we have been spreading the West Ham love on the streets, and in all the corners of Ghana. And please, do get in touch. We would love to hear from you.