West Ham United will embark on another European adventure when they host Viborg of Denmark in the first leg of our UEFA Europa Conference League play-off round on Thursday night – and first team coach Billy McKinlay wants the journey to be a season-long one.
The Hammers went deep in their Europa League one last season, reaching the semi-final stage in their first European campaign proper in 15 years.
Having got so close to tasting glory, McKinlay and his squad of players are determined to use that as motivation for another tilt at continental success.
First of all, a tricky play-off round needs to be negotiated, and doing so successfully is at the forefront of the Hammers' minds.
Hopefully we can go one step further this year.
Last season was a terrific one for everybody connected with the Club. Unfortunately we fell a little bit short at the end, which was disappointing, but overall it was a terrific adventure.
So this is a competition we're very much looking forward to and hopefully we can do well in it.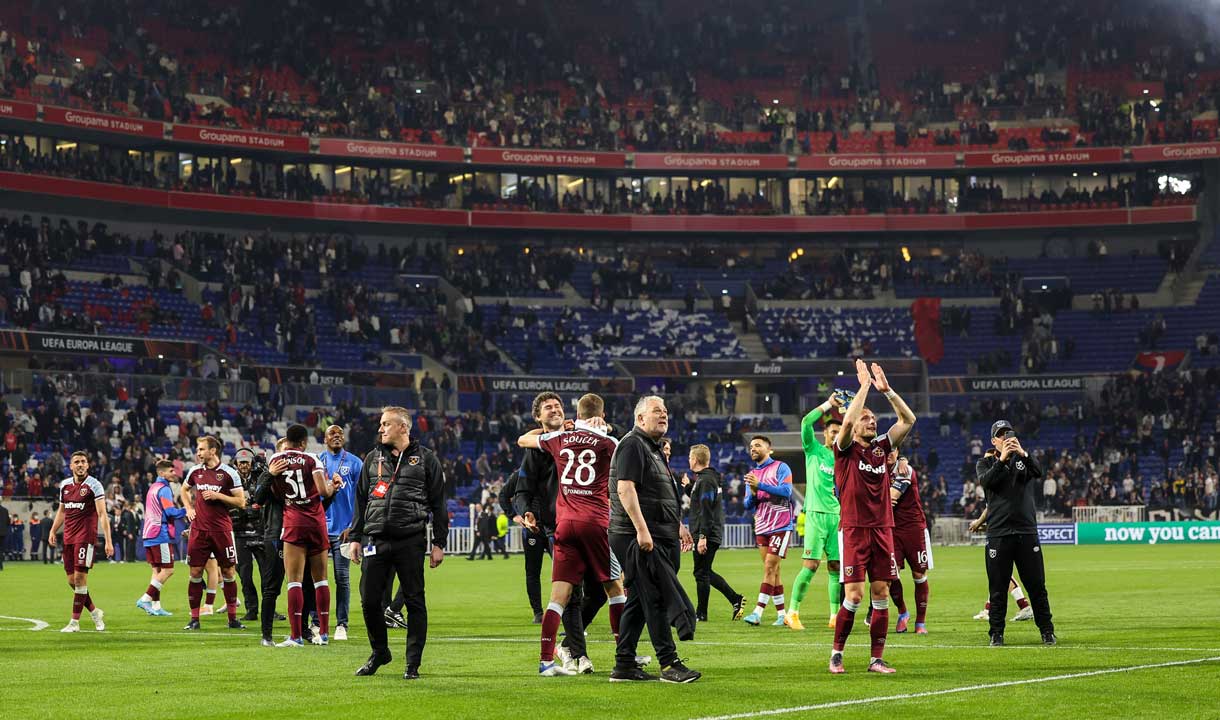 We're desperate to get into the group stages.
This is where we're at, we finished seventh in the league which was another teriffic performance and achievement.
So that's where are in terms of qualification – we're here to win games of football and Thursday night is a chance to progress in a competition we want to do really well in.
We need to get that first win of the season ASAP and obviously Thursday is the next best opportunity.
When you've lost any game you want to get back on the horse right away and we've got the chance to do that on Thursday night.
We've got used to playing Thursday-Sunday for pretty much the whole season last year, so hopefully we can get the right result and get kick-started for the season.
Not having some points on the board is disappointing. Sunday was an opportunity missed. We should probably have taken something from the game, so it's not an ideal start in terms of points but we feel that the performance levels are improving, and hopefully we can put that right soon enough.
Making sure there is no complacency is something the manager does in every game, regardless of how it is perceived to be.
Since Nottingham Forest on Sunday we've been glued to the video and we've got all the reports, so there's no way, shape or form that we'll take it any differently to a normal game.
So we're well-prepared in knowing as much as we can. There will be no complacency from anyone at the Club – we know it will be a difficult game and that we'll have to play well to get the right result.
They've got some good qualities and a nice style about them so we will have to play well
We're here to win games of football and Thursday night is a chance to progress in a competition we want to do really well in
We have some suspensions [for Declan Rice, Aaron Cresswell and the manager], and it was a very emotional night for everyone in Frankfurt.
It was a huge game and it's easy to sit here and say, 'We shouldn't do this, we shouldn't do that'. We all know that, but the stakes were high and it was a really highly-charged game.
We're human and we can make allowances for that a little bit. We've lost our captain, our vice-captain and our manager for tomorrow night – the manager will still be there in terms of preparing the team through the week and will still have his influence on the team.
The manager is a big presence about the place. The instructions will be the same. We know how he works, we know what he wants, we know what messages need to be relayed to the players so hopefully it won't have too much of an impact.
It's up to us to deal with the loss of the two players, but it was such a big game for everybody that circumstances happen and you have to deal with it.
Thilo Kehrer will bring a number of things to the team.
In no particular order, he's got good experience, he's versatile, he's played at a high level with PSG and the German national team. So we think he can bring a number of things to the group and we're very much looking forward to having him on board.
He's played predominately full-back for the national team and last season he played most of the games at centre-back for PSG, so we feel that we've got a really good acquisition to the squad there, and with the number of games we've got before Christmas and coming up in the season progressing in Europe hopefully, we feel he will be able to add to us in a number of areas.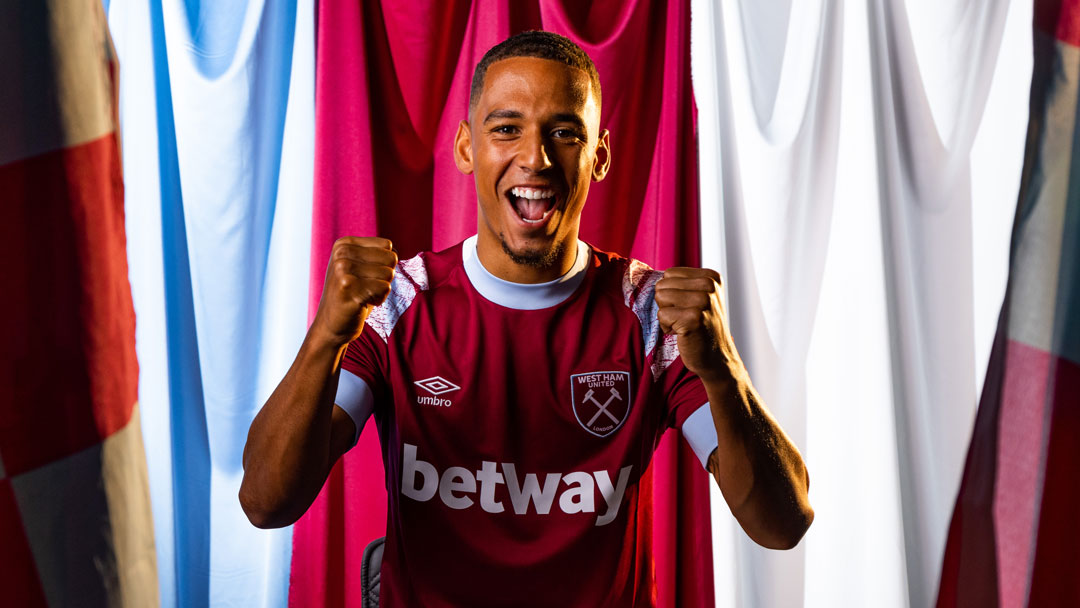 Gianluca Scamacca has settled in very well.
He's been impressive in the last couple of week week's training, he looks a good technician. He looks a powerful boy and good finisher.
Micky Antonio has done an unbelievable job leading the line and we've probably asked him to do more than we should have done, so we feel that Gianluca can come in and complement that.
He's got terrific individual qualities and looks a good team player as well. I'm sure he'll be a big asset to us over the course of the season.
He's short of a little bit of match fitness and we have to be fair to the players when they come in. We can't just throw them in and ask them to reinvent the wheel when they've been in the door five minutes.
But he's been doing a lot of work and getting his fitness up so he's getting ready to come in and sample the West Ham way pretty soon.
Physically he's pushing towards that and minutes will help of course.