West Ham United first team coach Billy McKinlay felt his team's final mid-season test before the Premier League campaign resumes was just what they needed.
The Hammers travelled to Fulham to take on their fellow top-flight side and came away with a share of the spoils thanks to Jarrod Bowen's second half finish.
The No20's strike cancelled out Carlos Vinícius' first half header and ensured the derby friendly would end all-square at 1-1.
Still, McKinlay was satisfied with his team's efforts, as he told West Ham TV at the final whistle…
I enjoyed the game. I think it was a good performance, particularly in the second half.
We started okay in the first half, then Fulham probably got a deserved goal just before half-time, but we played some good stuff in the second half.
We created a number of chances, obviously got a good goal. I thought it was a good game, a quick game and just what we needed leading into the business end.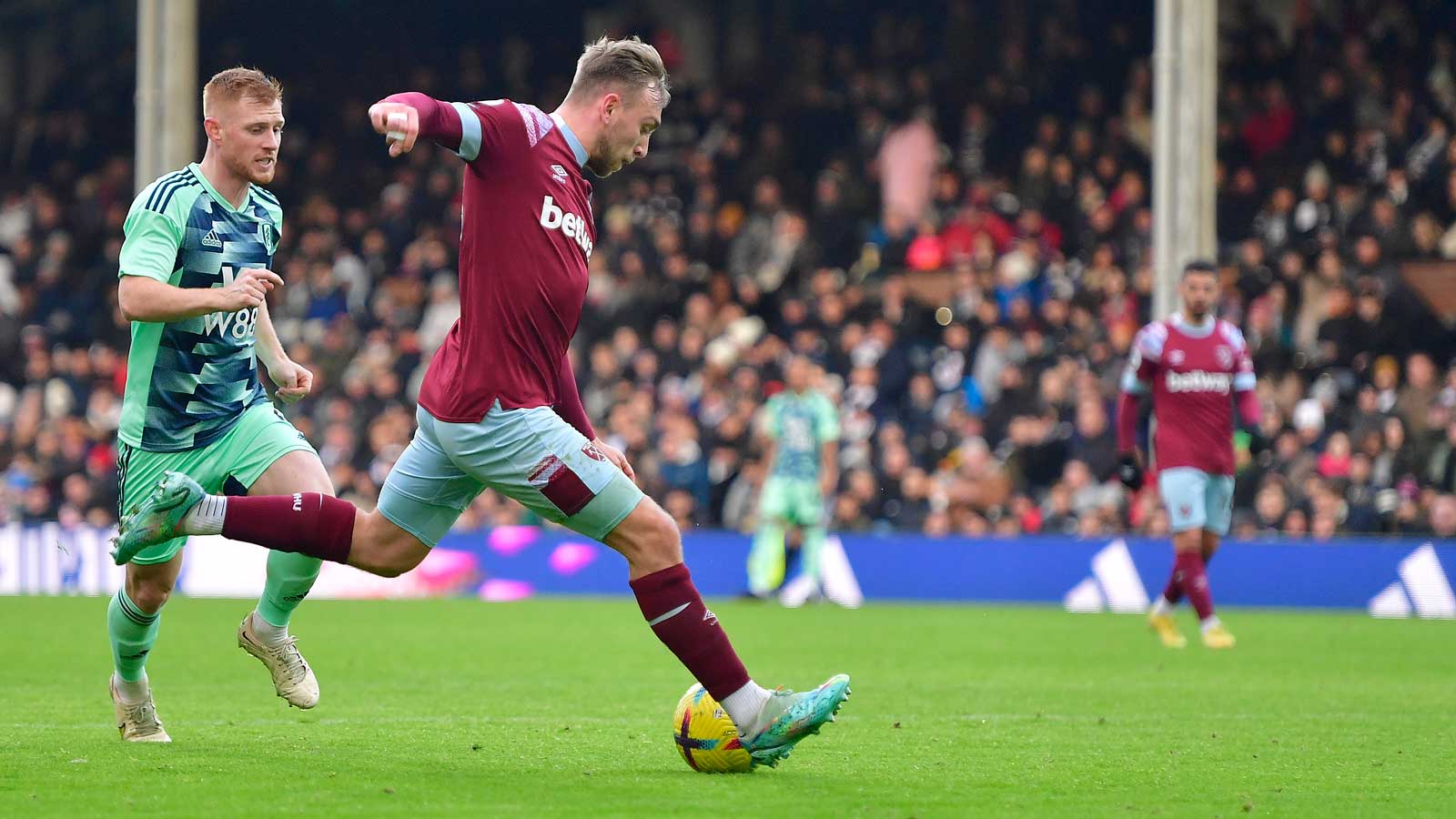 The level of the game was important to us, in terms of the opposition.
Cambridge was a good start for us, we had a good game last week at Udinese too – with obviously a good win and performance – and today was the perfect game for us to finish off that mini-preparation.
We've got a good week coming up now before the Arsenal game and we'll be ready to go.
It'll be good to see the players we've had at the World Cup this week too.
They've all had various levels of success over the past few weeks and I think they'll give the rest of the players a boost too.
We've all missed them, they're good boys and top players, so they will give us a boost going into the Arsenal game.
It wasn't a time to take any risks with Gianluca.
He rolled his ankle a little bit [so we took him off] and we'll see how it looks over the next couple of days, but hopefully it won't be too bad and we can get him back in as quick as we can.
It's brilliant to see so many West Ham fans behind the goal too.
Everywhere we go we get that backing, it's unconditional. They've been missing it and are ready to go.
We'll need them, because we need to win some games so we're looking forward to them getting behind us.