Mark Noble hailed a 'fantastic night' for West Ham United after leading the Irons to a thrilling penalty shootout win over Manchester City in the Carabao Cup.
The Hammers shocked the holders with a performance full of grit and determination at a sold-out London Stadium, where a record crowd enjoyed a thrilling if goalless draw and the drama of penalties that followed.
Noble laid to rest the memories of his last-gasp penalty miss in a Premier League defeat by Manchester United in September to step up and take the first spot-kick and fire unerringly past Zack Steffen.
Phil Foden fired City's first penalty wide – no doubt put off by the giant figure of the unbeatable Alphonse Areola in the West Ham goal – and Jarrod Bowen, Craig Dawson, Aaron Cresswell and finally Saïd Benrahma successfully converted from 12 yards to send the hosts through to the fifth round.
For Noble, who was visibly emotional at half-time after captaining his side to victory in front of his wife and children in what is his final season in Claret and Blue, it was a night neither he, nor they, nor the 60,000 supporters present will ever forget.
What a night for West Ham United, Mark!
"For everyone all round, it was a fantastic night. After beating Spurs at the weekend and knowing we had to this game against Man City, who haven't lost a Carabao Cup tie in about five years or something like that, credit to the players who came in because they were fantastic.
"It's incredible. I thought we defended incredibly well. You know you have to defend well against City, because you really good to struggle for times in the game because they are so good with the ball, but I thought we were great.
"The front three, until they went off, worked incredibly hard, and of course then we hung on and what a story. Everyone loves penalties, but when you beat Manchester City on penalties it's extra special."
Alphonse Areola was unbeatable tonight and that's now four starts, four clean sheets and four wins for him!
"You recruit these sorts of players. Alphonse knows Lukasz is number one at the minute, but he's great around the boys, he doesn't sulk, he comes in and he's been fantastic in the Europa League games that he's played and fantastic in the Carabao Cup games and tonight he showed how good he is and what a great bit of business for us"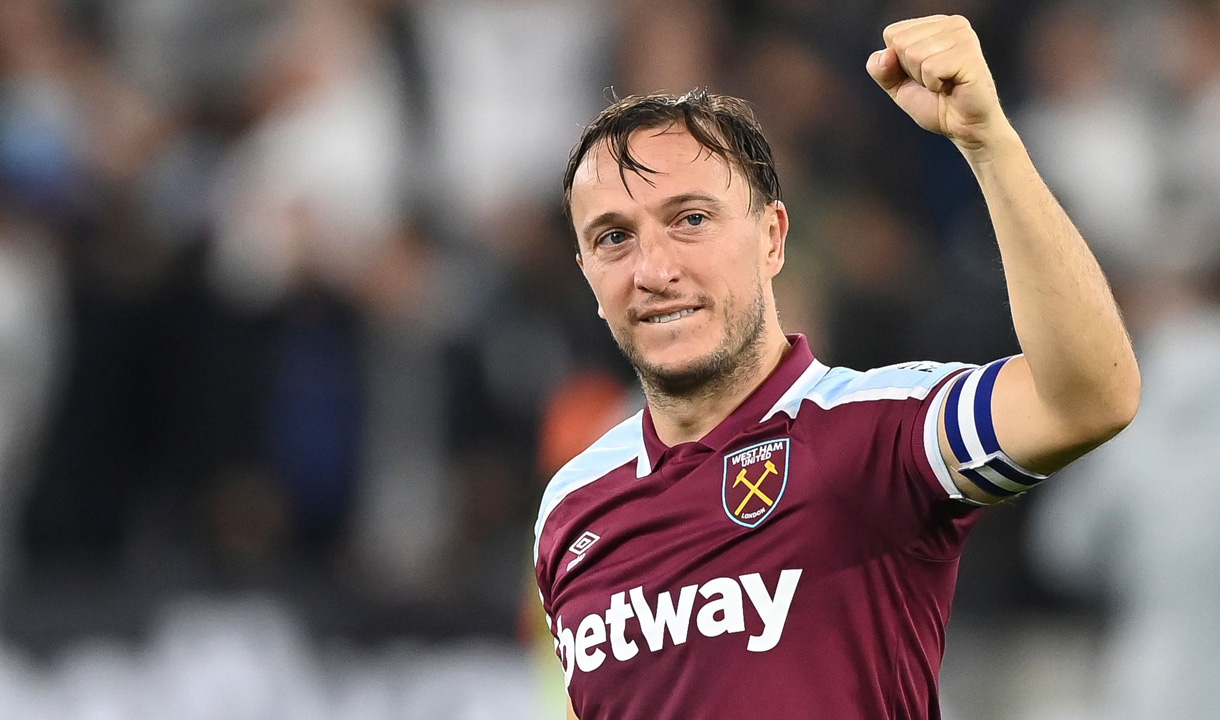 What about you! That was some performance from yourself tonight, too!
"As you get older, you get a little bit more experienced, but I thoroughly enjoyed it out there against some of the best players in the world. It was great.
"I thought out boys were so good at times and we created chances. Tom had two great chances, Yarma had a great chance and, to be fair, when you play against the best, you usually have to put one of them away, but we defended so well that we could finish on penalties, and what a great finish it was!"
It sums you up that you wanted to take the first penalty in the shootout?
"The Gaffer said 'Nobes, you're first', but I was taking the first one anyway, if I'm honest! I just couldn't wait to take it and obviously Manchester United is always going to haunt me because when you miss in that degree, but to go away and win at Manchester United away on the Wednesday after that, then to score a penalty here in front of my family and my kids was special."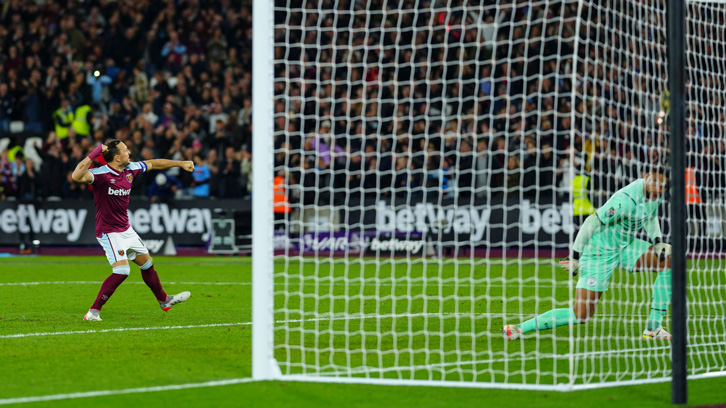 It's your final season and it couldn't have gone much better so far!
"You always say stuff like this! I mean, it's special for me and to share it with 60,000 supporters and all the supporters at home who couldn't get a ticket tonight. To be able to give them a special moment in the Club's history, which is what we're doing at the minute, it's a good time to be a West Ham fan."
What a great night for all the young fans, many of whom were attending their first match, to see us beat Manchester City!
"You could hear there were so many kids here when we ran out and they want to see the best players in the world and the Man Citys – you know what kids are like! When you go to penalties it's special and a thrill and everyone loves it, and because we won it was great.
"The boys showed massive character, the ones who stepped up to take penalties because I know what it's like and it's not easy. It was a great win."