Łukasz Fabiański could not have asked for a better return to the West Ham United team on Saturday.
After missing the previous two games due to a minor injury, the Poland goalkeeper was delighted to be back, and what's more, keep a clean sheet in a 1-0 victory against Burnley.
Michail Antonio's goal at the other end ensured the Hammers' sturdy defensive work gained its full reward and maintained a welcome recent trend.
David Moyes' men have now kept four consecutive clean sheets in all competitions, winning three in a row, and Fabiański is keen to keep that run going.
"Obviously it's always good to come back in this way," he said. "I had a bit of a niggle before the Everton game and I didn't want to risk something more serious happening.
"So I had a bit of a break and I was happy to come back on Saturday and play in another game - play in a game which we won and did well as a team. I'm happy with the performance and the result.
"I wouldn't say the clean sheets are just the back four - I'd say everyone as a team. We've defended really well and it's always the case that when you don't concede goals you praise the centre backs and back four, but I think you should talk about the whole team.
"It was a tough game on Saturday against a physical team who put in a lot of crosses. So there was a lot of heading, putting our bodies on the line, and it was challenging circumstances, physically."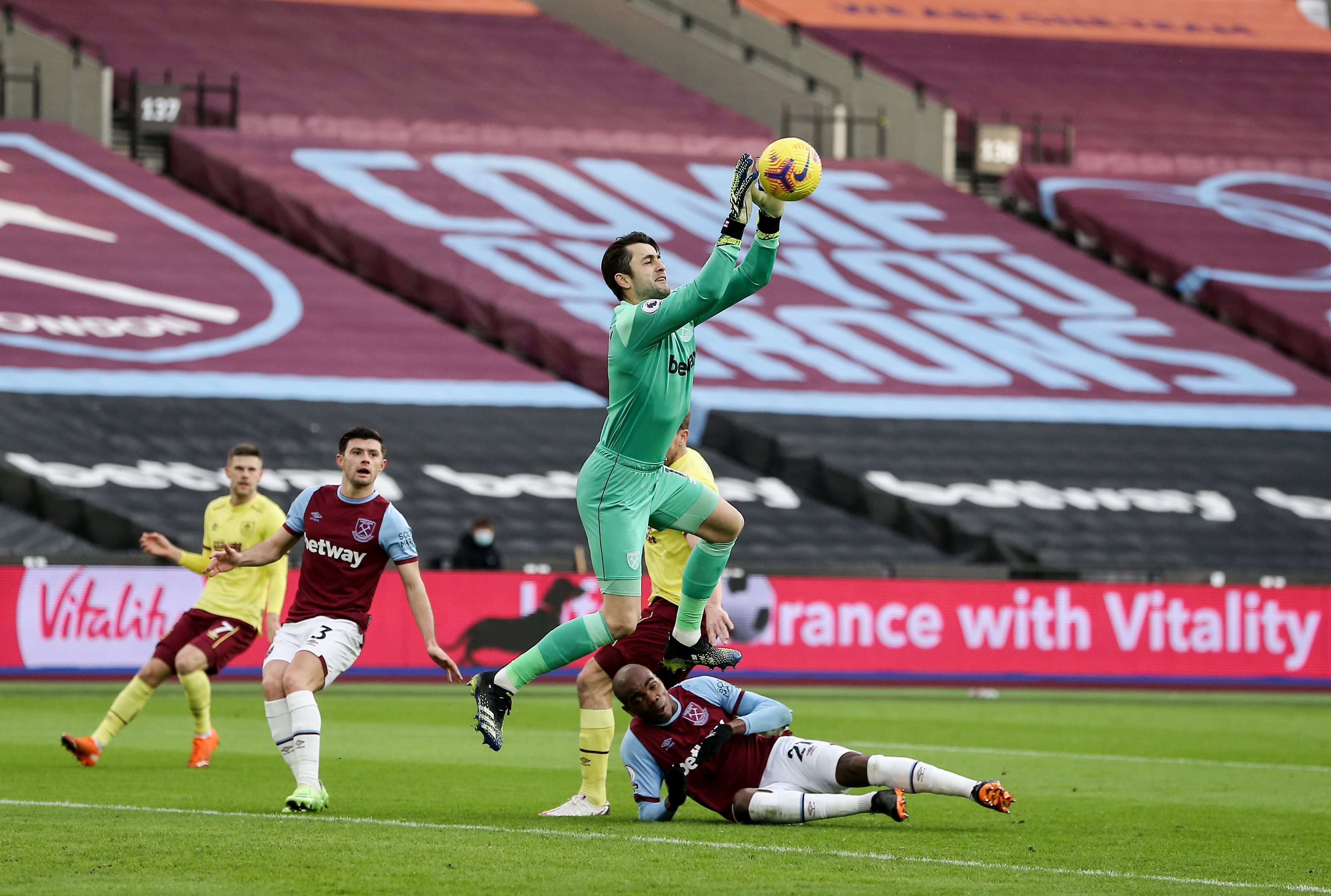 Fabiański is anticipating a similar test when West Bromwich Albion visit London Stadium on Tuesday, but says the Hammers are well-equipped to deal with it.
He continued: "We're going to facing a team who are fighting for their lives - they had a great result on Saturday so they will be in a positive mood, but for ourselves as well we want to continue to have a good run, continue to perform and be strong.
"Our aim is to build on what we've done so far this season and get better and better with every single game."
The Hammers No1 concluded with praise for Darren Randolph, who stepped into Fabiański's shoes at short notice at Everton on New Year's Day, and followed that clean sheet with another at Stockport County in the FA Cup
"The circumstances at Everton were tricky because I felt it towards the end of the warm-up, so mentally he didn't have much time to prepare himself," he explained.
"He has been brilliant in the games he played, and the way he's been around too - he's a great guy, a great person and a great pro as well.
"The life of a goalkeeper is probably the most difficult one, but we have a really good group of goalkeepers and that's the main thing. We all try to push each other to get better in every single training session. It's the same with David Martin and it's a pleasure to work with them every single day."