Paul Konchesky has been on quite a journey in his professional footballing career. 
The 41-year-old has a whole host of fantastic memories from a distinguished playing career that spanned over three decades.
A former West Ham United schoolboy, Konchesky broke through at Charlton Athletic at just 16 years of age, before going onto score for his beloved West Ham United at the Millennium Stadium in the 2006 FA Cup final. 
And then at Fulham, where he helped the Cottagers reach the 2010 Europa League final, before helping Leicester City reach the promised land of the Premier League back in 2014.
Konchesky played for 12 different clubs during his career, whilst also earning two caps for England in friendly matches against Australia and Argentina in 2003. 
Now, he is manager at West Ham United Women. He calls West Ham 'My Club' – and in truth, West Ham United has always been the place that he has called home. 
"If I'm being honest, I've really loved it since I took charge," Konchesky smiled. "I've enjoyed coming to work, which I think is the most important thing because if I'm enjoying it, then hopefully my team are also enjoying playing their football here at West Ham. 
"I've loved being in the role, and all of the highs and the lows that have come with it so far, and hopefully that can continue for a long time to come. 
"It's been a long journey for me as a player, and then now from transitioning from an assistant manager to now being the boss myself – I've enjoyed that process."
Konchesky is a familiar and popular figure at Chadwell Heath Training Ground, the base of both the Women's team and the famous West Ham United Men's Academy, with the U18s age group and below training on the famous pitches. 
It was there, whilst working as Academy Loans Manager that he was first approached by then manager, Olli Harder to assist with the Women's team.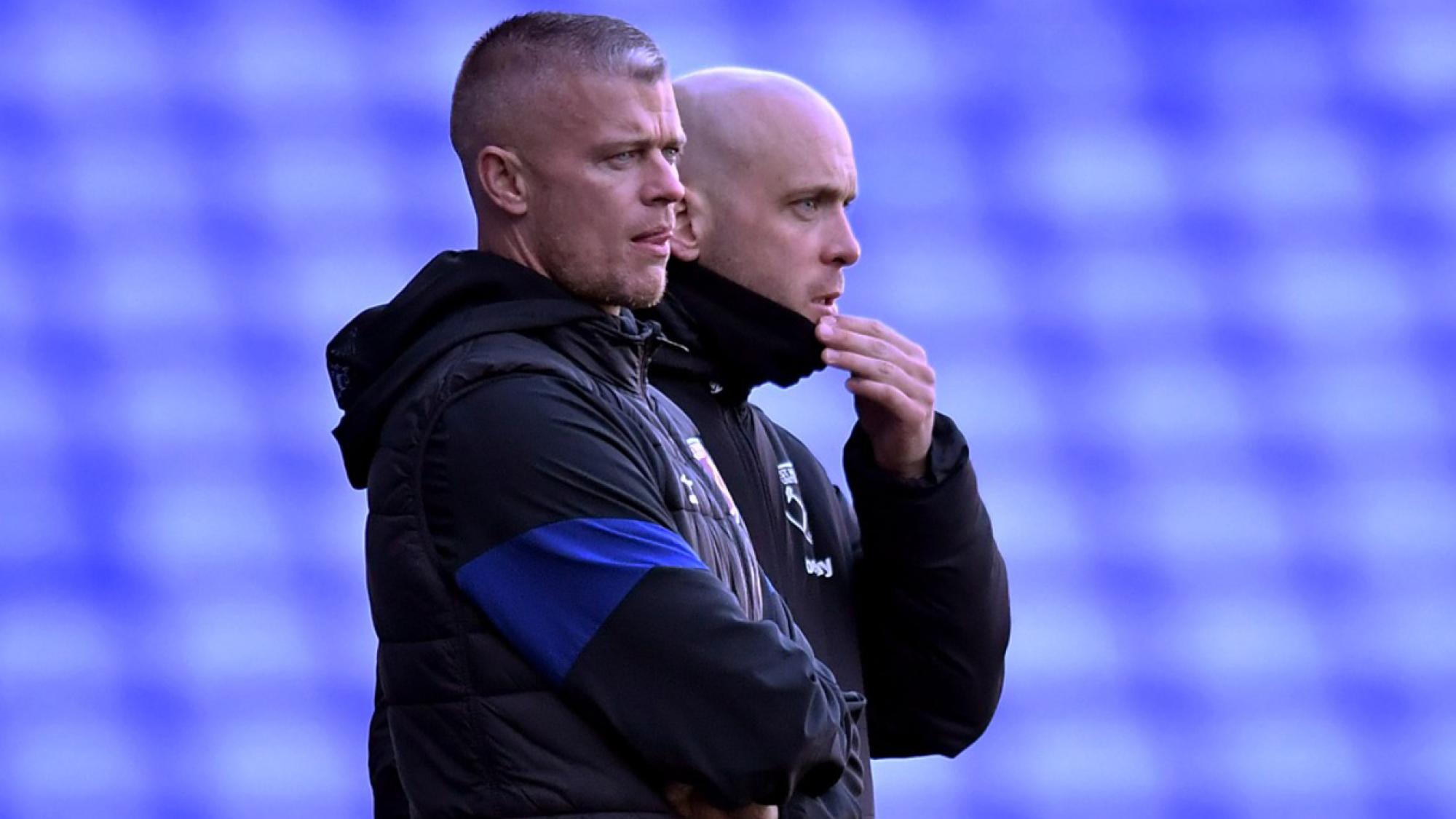 "Whilst I was working on my 'UEFA B Licence' coaching course, I was working with the boys in the academy here at West Ham and then the opportunity came up to go into the Women's first team when Olli Harder was here," he explained. 
"Initially, I went in to help out a little bit with the training sessions and pass on some of the knowledge that I had accumulated from my playing career – and from there I was offered the opportunity to become the assistant manager. 
"That was a really good transition for me as I went into the assistant coach role and was able to learn the ins and outs of the women's game. That was important because it is different to the men's game, and there is a lot that I felt like I needed to pick up and learn quickly.
"The assistant manager role presented me with a good opportunity to learn the game properly before I had the chance to become the manager and build on the foundations that Olli had established at the Club."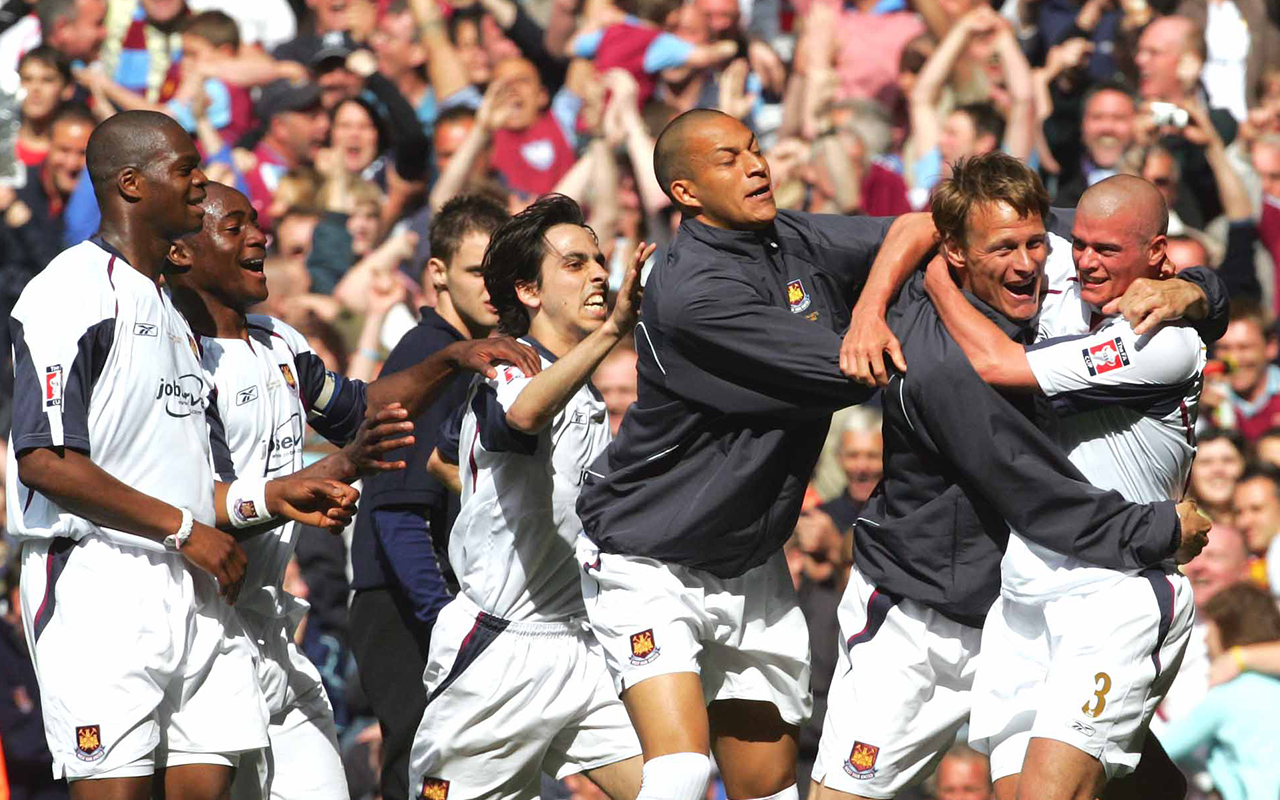 Barking born and bred, and a proud East End favourite whose contributions to the community even include a traditional pie 'n mash shop in Brentwood – Konch's Kafé – it is clear just how much this Club means to Konchesky. 
Such passion is a natural product, however, of a footballer steeped in Claret and Blue heritage from his early days – and is ultimately part of what attracted him to first take the assistant managers role with the women's team, and thus transition into the top job when the opportunity came knocking. 
"I'm a massive West Ham fan – I think most people know that by now!" he smiled. "Once I finished playing, I wanted to have a go at coaching, and from there I knew that eventually going into management would be that next step. To be able to make my first steps into management with my Club, if you like, is fantastic. 
"It was a natural progression – having spent a year here as the assistant, I knew what I was going into, what the environment was like and what the differences are from the men's game. My playing experience has been really beneficial and hopefully that experience rubs off onto my players. 
"Obviously, the men's game is a little bit quicker, but technically, the women's game is very good – and I think it's getting better and better. Especially coming off the back of the Euros this summer, the women's game is growing and has the potential to be massive. I think that people getting into the women's game and coming to support it is a good sign and can only mean good things for the future of the game," he explained.
Konchesky was always the type of player that would give his team 100%, and his tenacity has rubbed off on his team in the Barclays Women's Super League this season. 
The Irons currently sit eighth in the WSL table on nine points – having beaten Everton, Aston Villa and Reading so far this season. 
Fast and committed starts have been a feature, with the team scoring first in six of their seven league fixtures so far this season, and Konchesky believes that there is plenty more to come from his players.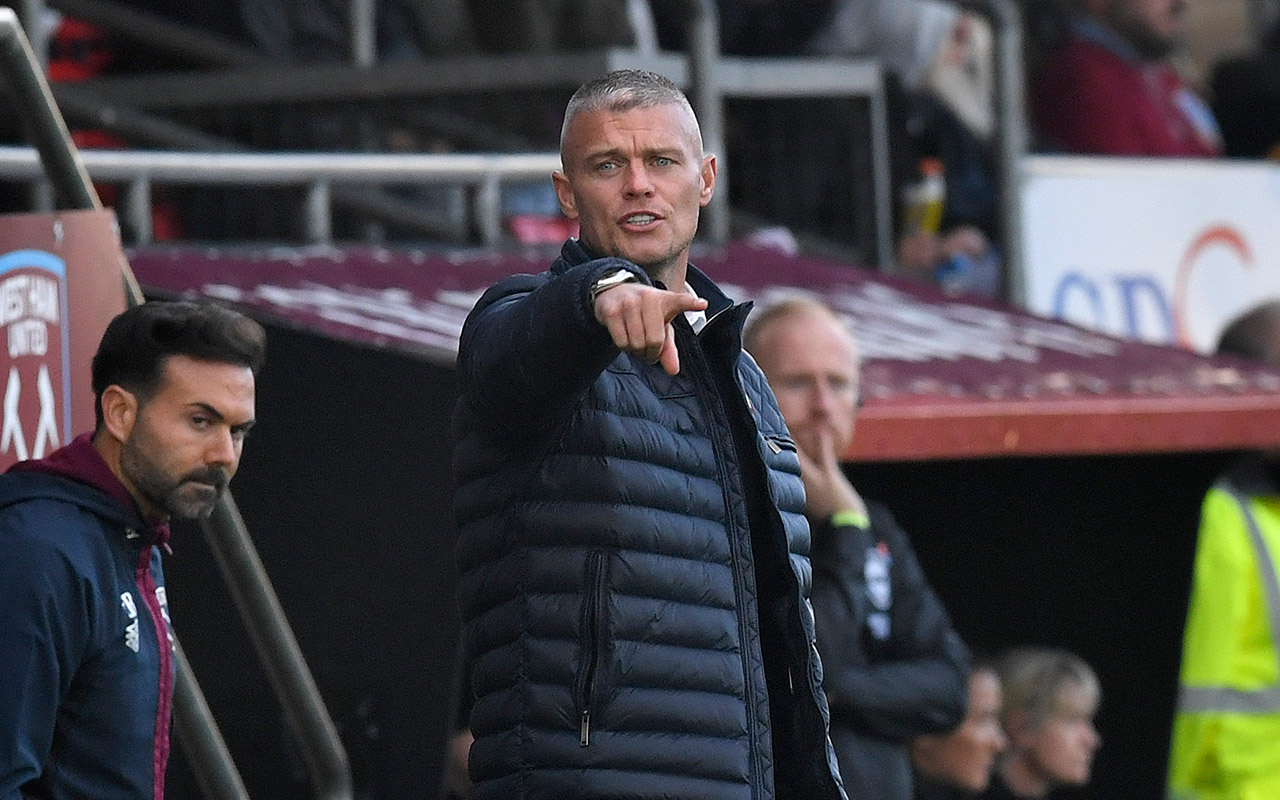 "I think that you can see at the moment that we're playing on our front foot and we're trying to get into games early," he observed.
"We've been really successful at doing that so far and we've scored early goals, which is important because it sets us off well from the start of game. What I've said is that all of my team will always give 100% out on the pitch, that's the minimum that I expect from them. 
"We're creating chances and scoring goals, which has been good, but there's still little improvements that we need to make to stay consistent. 
"As a manager, I would say that my style is quite chilled, and naturally I'm quite a happy person. However, my expectations are clear, so when my standards have to be higher my team know that I'm being serious. But they also know when they can have a bit of a laugh and a joke with me. 
"I try to be quite chilled because I want them to just relax and enjoy playing football. I think once they're enjoying it, and they're happy where they are, then the rest falls into place."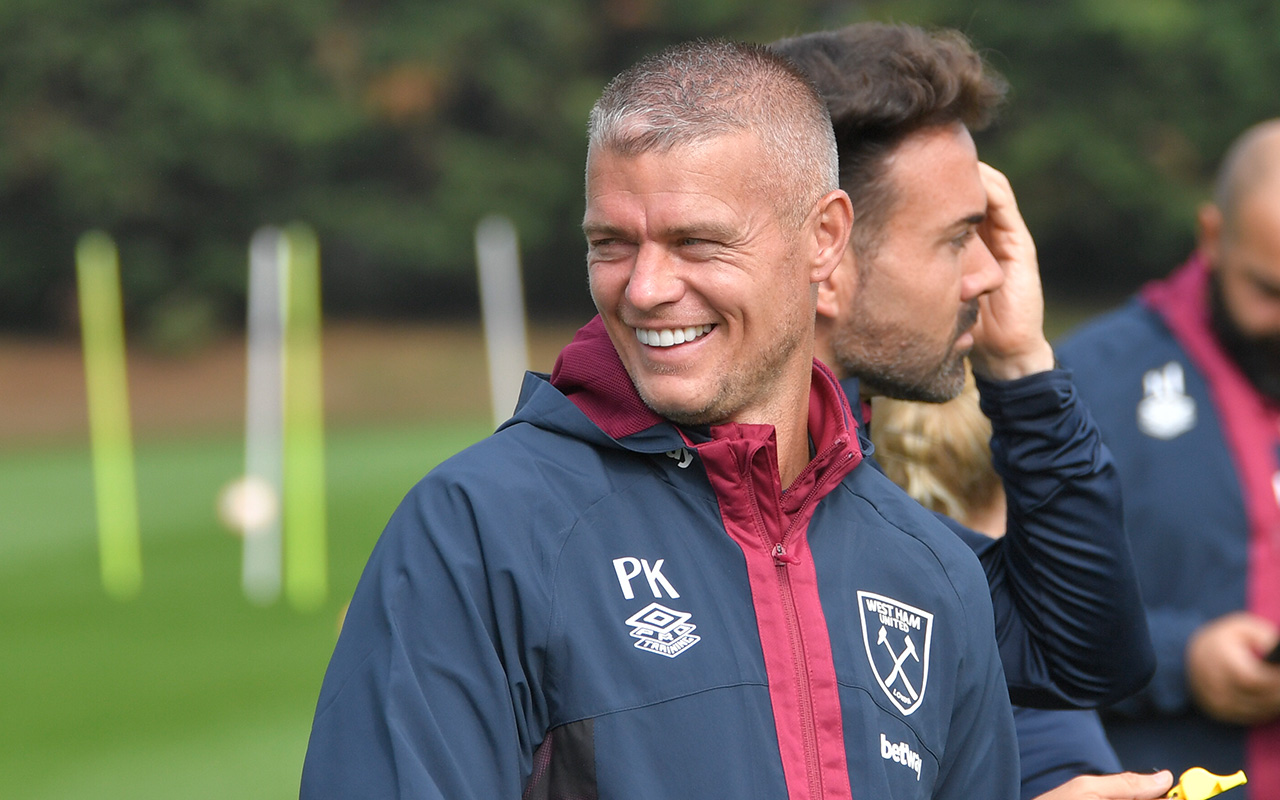 The growth of the WSL has been enormous over the last five seasons The league is into its 12th year and has ambitions of being financial self-sufficient in the next ten years, something that can come off the back of a growing audience, bigger TV deals and a greater commercial reach. 
The league went fully professional in 2018, and ahead of the 2021/22 season, the Football Association announced a record-breaking three-year deal with Sky Sports and the BBC for the broadcast rights to the top division. 
The agreement gave Sky the right to show up to 44 matches live per season, with the BBC broadcasting 22 live games each season, up until the summer of 2024, and the remaining matches not selected for broadcast shown live on FA Player – free of charge.
This increased exposure means that the growth of the game has been exponential, and Konchesky can only see it moving in one direction. 
"I think the game is only getting better and reaching bigger audiences. The broadcast deals are massive for the game, and the progress that is being made is really good. 
"Obviously, the triumph for England at the Euros has meant that more eyes are on our game this season, which is massive. I think everyone will look back at that moment in 10 years' time and see that the win was the catalyst for the growth that we're going to see.  
"It's a slow progress, but we're starting to see the sponsorship coming in that the women's game needs. Of course, we all want to be at the top but it's not that easy sometimes, and hopefully we can continue with the strides that have been made. 
"You can even see that the level has increased in the WSL since the summer. We've had an influx of players coming to the league, which has raised the quality. But not only that, our own domestic talent is improving and getting better. It's a great time to be involved with women's football in this country, and I think we need to shout about it as much as we can.
"If you want to be able to compete then you have to add to your squad, and I think every team has done that – so you're seeing teams compete in every game. Bridging the gap with the likes of Chelsea, Manchester United and Arsenal is certainly a challenge, but ultimately, we will go about our business in the way that we want to and hopefully we'll be up near the top teams come the end of the season."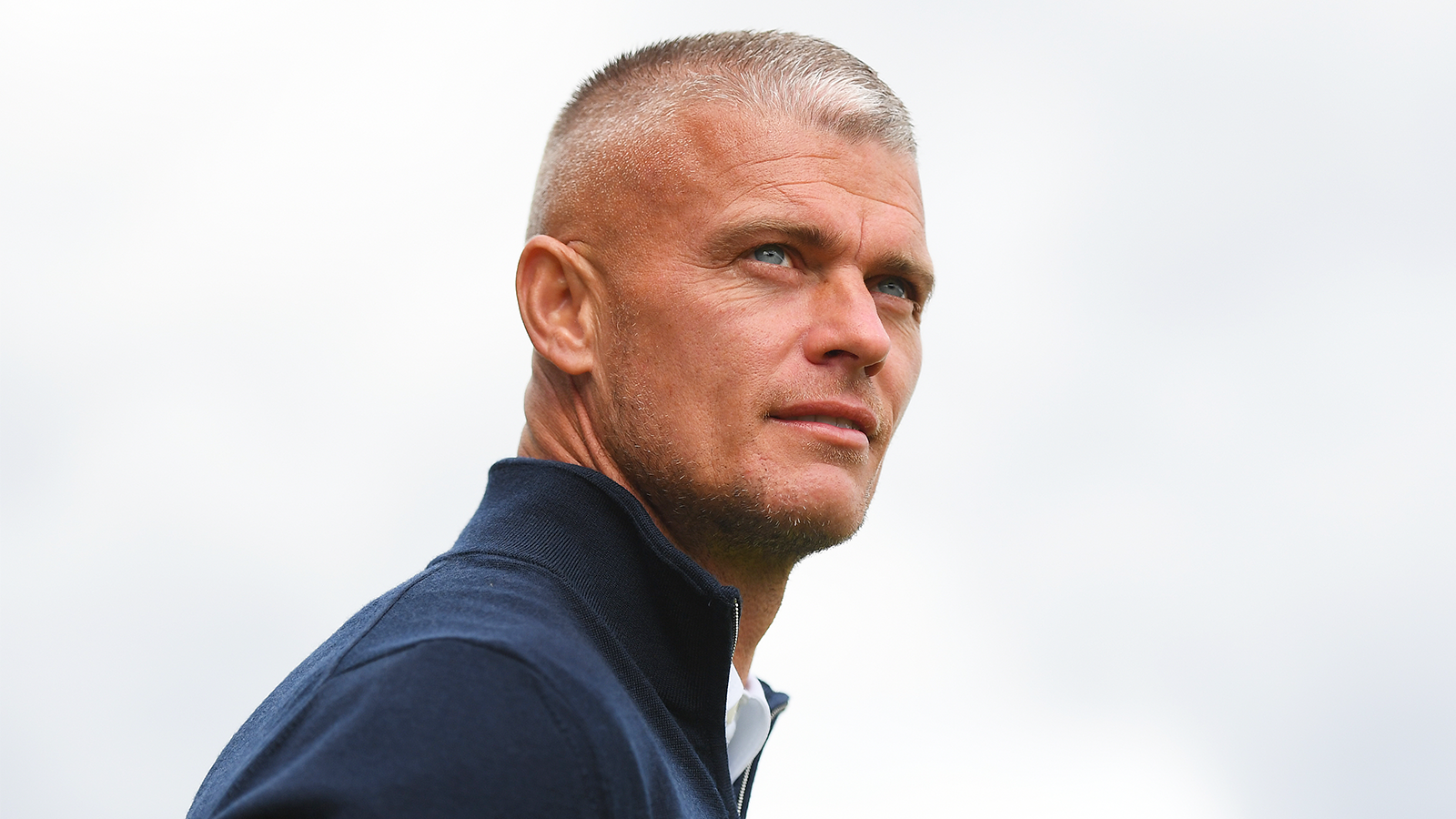 The Women's team have two matches at their home ground, Dagenham & Redbridge's Chigwell Construction Stadium during the men's World Cup break, whilst also making trips to Liverpool, Tottenham Hotspur and Brighton & Hove Albion before the team's Christmas break.
And Konchesky wants to encourage the West Ham United faithful to come down and get behind the team. 
"We really want the supporters to come down and get behind us during the break – our home support is massively important to us because we want to make our home ground a really difficult place to go. 
"It's a real family friendly environment, and we want everyone to feel welcome coming to watch us – it's like one big family. 
"We're playing some really good stuff this season, and hopefully the fans are coming away from matches thinking that they've had an enjoyable day out even when the team don't get a win," Konchesky said. 
West Ham United Women face off against Leicester City when they return from the international break, with tickets for the game at Chigwell Construction Stadium now on sale!