Declan Rice is living the dream.  
The smile across his face shows that the midfielder knows it too. And it's not hard to understand why.
Every minute of being a professional footballer is another minute in paradise for Declan Rice. The lad who found himself without a club at 14 made his West Ham United senior team debut, in the Premier League, just three year later.  
Since that sunny afternoon in Burnley in May 2017, Rice has featured 195 times in all competitions in Claret and Blue. In the five years since, Rice has played in defence and in midfield, competed in heart-pounding relegation scraps and unforgettable European nights, scored sensational goals and made crucial interceptions, all on his way to becoming one of the Premier League's stand-out stars.  
It is easy to forget that Rice is still only 23; still one of the younger professionals at West Ham, but with one of the biggest roles, and an authoritative voice to boot.
As the No41 prepares for the 2022/23 season, he does so with additional responsibility. As West Ham icon Mark Noble retired from the game, and ergo his role as Club Captain, in May, the role has been given to Rice by manager David Moyes.
Having proved his credentials as a leader on the pitch, Rice now has the mantle of being West Ham captain off of it too.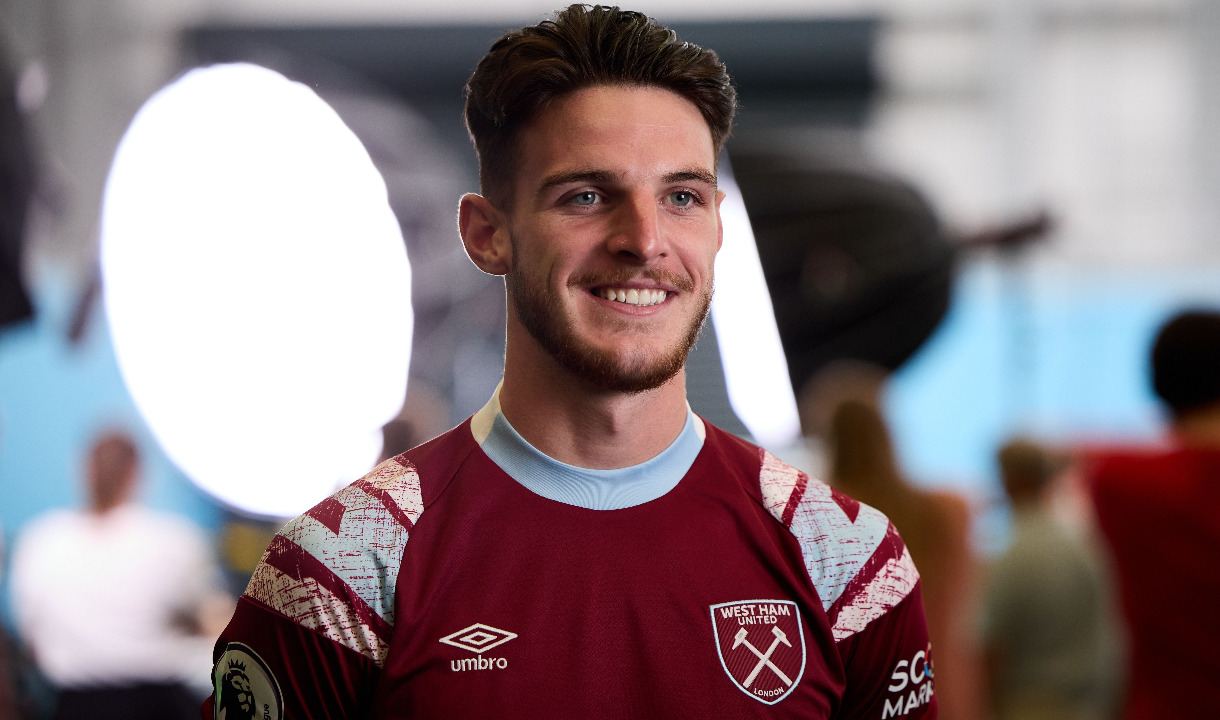 Noble used to infer that the full scope and subsequent pressures of being Club captain could only be truly understood once in the role. The now-retired No16 would spend hours sat with Rice at Rush Green training ground, sharing stories and imparting words of wisdom. The two are the very closest of friends; almost family these days.
Being awarded the honour and following in Nobes' footsteps makes it even more poignant.  
"He [David Moyes] let me know that I'm going to be captain of West Ham United this season," he said. "It's an honour. When I came into the team five years ago, I would never have thought I would be West Ham Club Captain one day. To take it from Nobes as well, it's very special."
It is clear that Rice relishes the responsibility of the role, but does he actually enjoy it?
"Yeah, definitely!" He beams. "I feel like it's a dream to be the captain of a football club. Any football club, it's an absolute honour, and now I get to captain West Ham. With the history behind West Ham, it's special."
The young man, born and raised in Kingston upon Thames, could not have asked for a better role model than Noble. The living embodiment of a Club captain, Noble acted with class and professionalism in every aspect of his role as the skipper of West Ham United.  
Rice watched on with keen eyes and open ears every time his mentor stood up to speak, was met with a difficult situation, or had to step up in his captain capacity. With Noble stepping away, his successor is looking to add more elements to his own captaincy.
"Now I'm getting older I'm probably expanding a bit more," Rice explained. "I probably used to be quiet but when I watching Nobes captaining the team – and I wasn't even the vice-captain then – in a way I was taking on what he used to do in the changing room.
When I came into the team five years ago, I would never have thought I would be West Ham Club Captain one day.
"Now I've become one of the more senior lads, even though I'm younger, I tried to be loud and I try to help the lads out. I try to say a few things before the games. I'm quite easy going and approachable. I'll talk to anyone and I feel like the lads like that."
It is not hard to see why Rice is so popular among his teammates.
To the other young lads, he is the standard. The Academy graduate who went on to play first-team football, stake a regular place in the starting XI and earn the manager's trust.  
To the more seasoned professionals, he is the energy. He is a lynchpin in the engine room that ties down the team's philosophy on the pitch and provides a helping hand off of it.  
For the new additions, he is the welcoming committee. He, like Noble before him, will be the first player the Club's new signings may turn to for guidance on all things West Ham United.  
Rice's love for laughter and friendliness is not just limited to Premier League football, though. The midfielder's exuberance has extended into the England national team set-up, where he has also become a regular feature.  
Talk has even begun to turn towards the future, and the possibility of a leadership role with the Three Lions once Tottenham Hotspur striker Harry Kane steps away from England duty. Rice is not anticipating such an opportunity in the near future, but would be more than happy to accept should it come along.
"I feel like that is the pinnacle of football, captaining your country. But I'm still so young and we've got a great captain in Harry Kane. He's still got many, many years left of playing in an England shirt and I'm sure there is so much more he is going to want to achieve.
"But, one day, if he retires and I'm still in the squad, I'd love to be up there. I'd love to be England captain one day."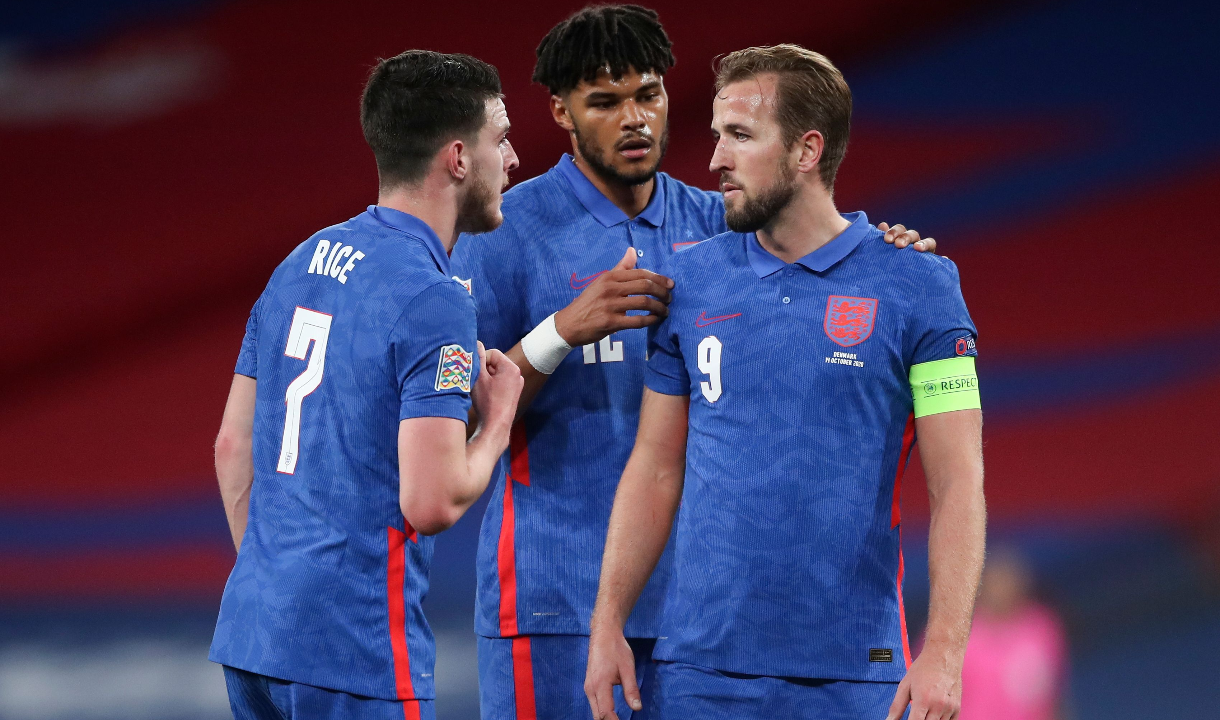 For now though, Rice's attention is firmly on the season to come; perhaps the busiest ever experienced by a Premier League player.
With the 2022 FIFA World Cup set for Qatar and, for the first time ever, to be held in the winter, the domestic season has been elongated. Each half has seen its schedule packed to the brim.  
Rice was on international duty over the Summer too, representing the Three Lions in the UEFA Nations League, so the off-season rest was a much needed one for the midfielder. 
"I feel like it's so important to get away. You know, we have stressful jobs and loads of games – 50 games a season. So it's important for us to have that downtime.
"We are humans as well and we love to enjoy ourselves. And I think it's important, you know, we can we can switch off.
"Pre-season, I feel like you always get used to it. Because we have so many international games across the summer now, our break is three weeks so you know you've got that little period where you can enjoy your rest, go away and then you're pretty much straight back into it.  
"I think I prefer it that way - the way it's been the last couple of seasons – it's a little break and then back into it, and it's been perfect."
The busy 2022/23 season may just be the most packed schedule yet, but in reality it is just a continuation of what has been an exceptionally manic few years in the world of football.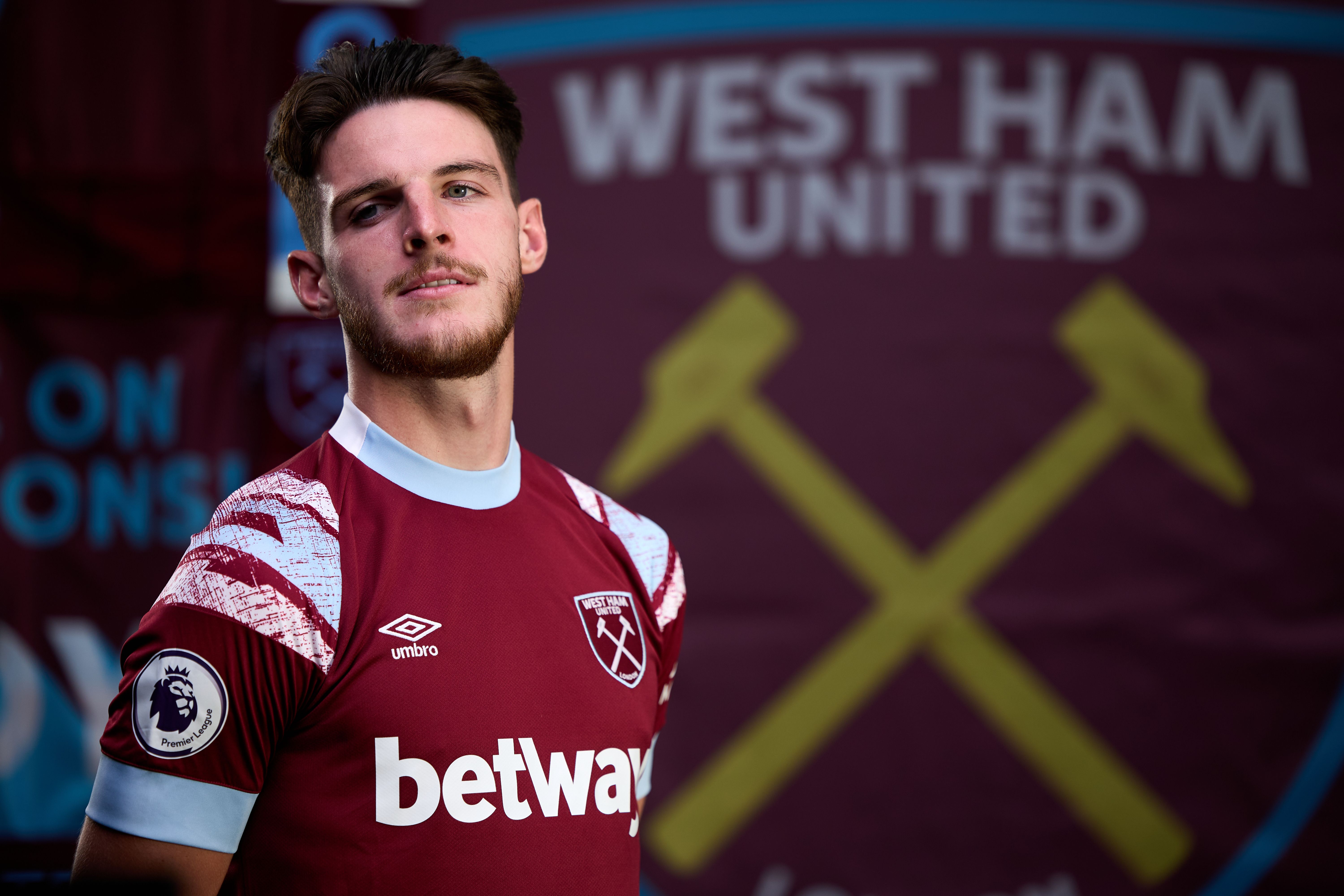 After the interruptions to the 2019/20 season due to COVID-19, the jam-packed 2020/21 campaign, the belated UEFA European Championship finals and then a full calendar with the Irons in the UEFA Europa League in 2021/22, Rice can see why some might be worried about the drain on players – both physically and mentally.
"I think if you look towards the end of last season, on the back of the season before, a lot of lads looked tired and looked leggy during the Nations League. It wasn't just England, it was every nation. It wasn't that they didn't want to be involved, because every time you play for England it's the most special feeling in the world.
"UEFA put on those games and you go there and you deal with it the best that you can. You can't really control the games they put on and when they put them on. All we can really do is turn up and try to perform our best.
"It's tough. It is tough. You get some fans who say 'how can they be complaining and how can they be moaning?' But they don't necessarily understand the physical demand and the mental demand. The demand of being a footballer is really tough, but you get on with it.  
"It's your job and it is what you love and you're happy doing. The games come thick and fast and the schedule is crazy, but we can't control that. That's down to the people at The FA and FIFA. They decide the games and all we can really do is go out there and perform and make the fans happy."
The importance of the sport is so clear to Rice, as are his teammates, both past and present. The conversation turns to one of those former colleagues, Sébastien Haller, who recently underwent surgery to remove a tumour from his testes, which was discovered during his first pre-season with new club Borussia Dortmund.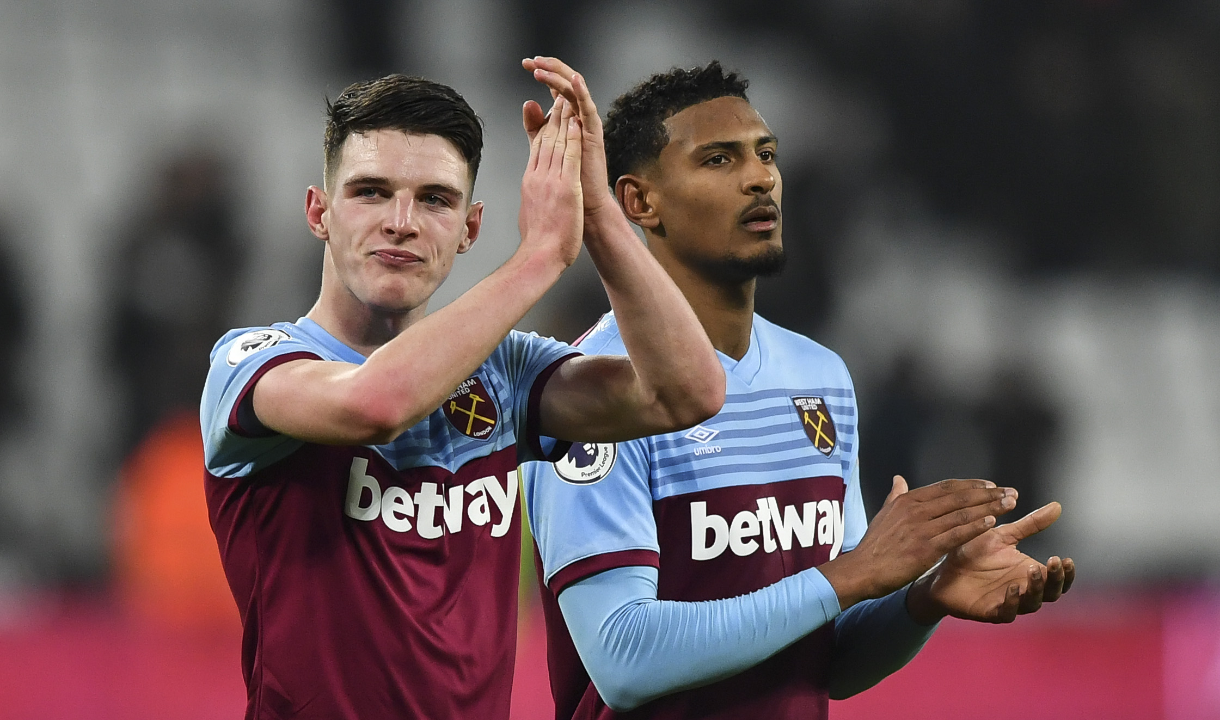 "He's top. He's like a big, friendly giant. He's so smiley. When he came here he was enthusiastic and a great lad. He wanted to work hard and score goals. Obviously, it didn't necessarily work out here for him but he's gone on to do it at Ajax and now got his move to Borussia Dortmund.  
"Everyone here at West Ham United is behind him and I think everyone in football is as well. I've seen on Instagram that he's had an operation already and his recovery is underway, so we're with him."
With the final pre-season match of the summer, against RC Lens, set for Saturday, attention will swiftly turn to the 2022/23 Premier League season and what West Ham can accomplish.  
Rice knows what he expected of the team and the Club.
"Everyone knows about my relationship with the players here, the manager, and I've never once complained. Every time I've put on this shirt, I've gone out there and given 100 per cent and whatever happens off the pitch can take care of itself. I can't control that but what I can control is trying to go out there and being the best player I can be every time I put on the shirt. For the last couple of seasons that's what I've done and that's down to the faith the manager has put in me.
"The last two seasons have been very good and above expectations. It's only right now that we keep pushing and aim for even better. There is no point in standing still and being stale. West Ham is a massive club and, if we want to compete with the best, we need to keep improving and keep pushing on"
And what about, perhaps most importantly, what he expects of himself?
"I've still got so much to improve on. There are so many more levels to go. I'm only 23 I think people probably get mistaken and think I'm 26 or 27. I've played loads of games already, and I've had so much so many good experiences.
"There is still so much to learn and still so much more to come."