Declan Rice has the Last Word ahead of West Ham United's final home game of the 2022/23 season...
Hello everyone. Today marks our final home match of the 2022/23 season – a long and unforgettable one in West Ham United history!
When we step out to face Fiorentina in the UEFA Europa Conference League final in Prague on Wednesday 7 June, it will be 304 days since we hosted Manchester City in our first Premier League match – that's exactly ten months!
But I'm certainly not complaining because we are in a European final and I could not be happier and prouder. But the job is not done. Now, we want to go there and win the trophy.
As captain, I try to lead the lads, but it's not just me, I just wear the armband and I've got 22 players, staff and people who allow us to go and do what we've done. To wear the armband for this Club, I know how big it is, I really know how big it is.
I'm hoping to finish the season on a high now. We've obviously got two Premier League games left but ultimately the big one is the seventh of June and we'll give it absolutely everything.
You can say the pressure has lifted because we've created history, regardless. To get to a final for the first time in 47 years, every one of us will be remembered in West Ham's fans' hearts and our history.
I've had to deal with a lot, on and off the pitch, but I just take it with a pinch of salt, really, and I just try to play my football, try to play with a smile on my face and every time I put on that shirt, I know what it means.
If I don't always play my best, I can never let the badge down, so I always give 100 per cent because the fans, like I say every time, it's a Thursday night, they're here and some have missed two days of work and I appreciate every single one of you.
From me, a big thank you because even though the season's not been the best, you still sing your hearts out every week and we really appreciate it.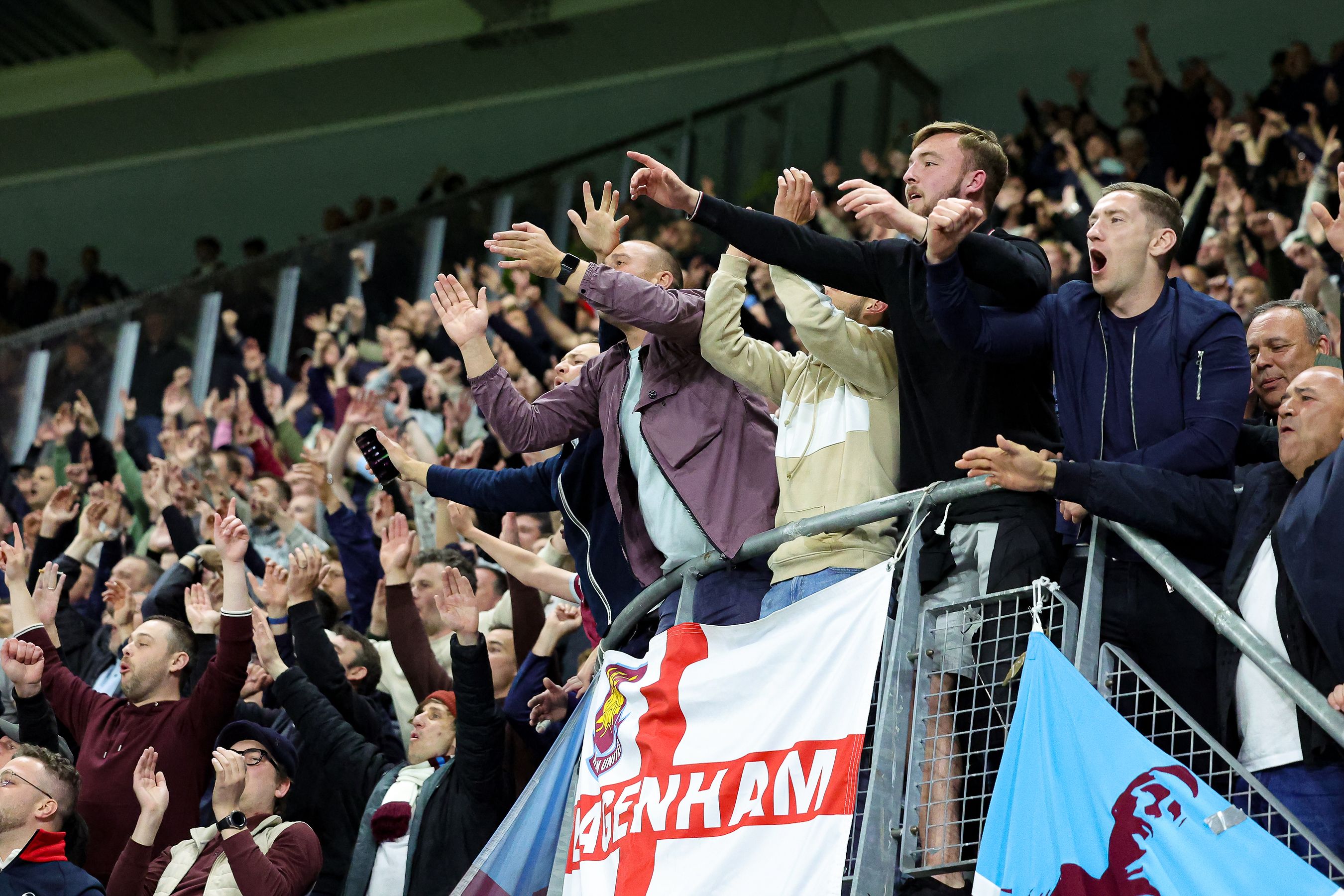 Celebrating out there on the pitch in Alkmaar was special, alongside my teammates, my family and you. To share the moment with Nobes was brilliant, too, because he's been there for me every step of the way, and to follow in his footsteps has been a massive honour.
The game itself wasn't a classic, but we knew how they played and we ran our gameplan to a tee. I think we could have scored one or two more, but I think our Premier League physicality and intensity in the end was too much for them.
We could have probably done a bit better with our chances, but Prague here we come! Prague that way, airport that way!
Just to say again, I want to thank all of you for your amazing support this season. We've played well over 50 matches all over Europe and you've always been there, behind us, roaring us on. On behalf of all the lads, the staff and everyone at the Club, I want to tell you how much it is appreciated.
Come on you Irons!