Manuel Lanzini returns to the scene of one of his most memorable moments in a West Ham United shirt on Sunday.
The Hammers' Argentinian midfielder scored a dramatic last-gasp equaliser as David Moyes' side miraculously recovered from three goals down to draw at Tottenham Hotspur Stadium in October 2020 – his fourth goal against Spurs in Claret and Blue.
Eighteen months on and the Irons return to north London for the latest instalment in an historic rivalry dating back to 1899, and the stakes are as high as they have ever been, with the two separated only by goal difference in the Premier League table and both keen to secure European qualification.
The No10, who has been back to his best in what is his seventh season as a West Ham player, would love to get one over Spurs and derail their ambitions yet again, just as he did when scoring the winner to end Tottenham's title hopes at London Stadium in May 2017…
It's Tottenham Hotspur versus West Ham United on Sunday and it's always a big game for both clubs, isn't it?
"It's going to be very difficult match. Of course, derbies are exceptional. They're not like other games. But I think we just need to go in taking the form that we have and continue to play in the same way.
"They're a very good team and led by a very good manager and they know how to approach this sort of match as well, of course, but so we just need to focus on ourselves, make sure we keep playing the same way that we have been, and no doubt we can pick up a victory and three points.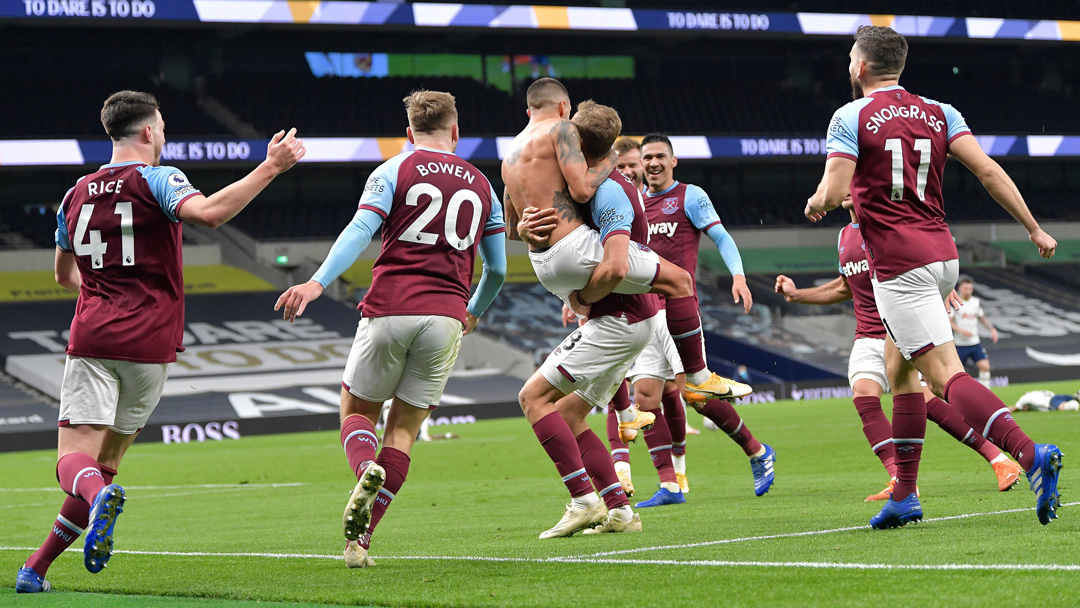 Is this game even more important than usual as a win would keep you above Spurs in the Premier League table?
"Of course, winning is always the fundamental and most important thing and this match perhaps even more so. But it's one of those things that comes down to two sides.
"It's the performance that you put in and, of course, it's very important we go out to give the best show of ourselves, but a match like this also gets decided by the little details. Of course, it's critically important for us to get three points off Tottenham because that means we'll open up that gap a little bit more and that will help us in our quest for European football next year."
You have good personal memories of Tottenham Hotspur Stadium, don't you?
"Yeah, of course! It was a difficult matchup, we were losing 3-0 but fortunately we were able to pull it back and draw at the end in the way that we all know!
"It was a difficult match and we started it under pressure. went 3-0 down and I think there were only ten minutes left at the end for us to come back and draw, so you do kind of feel like you've won in that situation because of how the match unfolded. So, you get that feeling when you score in the last minute away from home and it's really something beautiful."
Taking the Premier League season as a whole, what were your targets when you kicked-off back in August?
"Whenever you start a Premier League season, you set yourself different objectives for that season. Last year, we had a really great season and we accomplished great things for the team and so more than anything the aim this year was to remain at that level and to do ultimately the best that we could, perhaps qualify for European competition and just finish in the highest position possible, and that's what we are doing."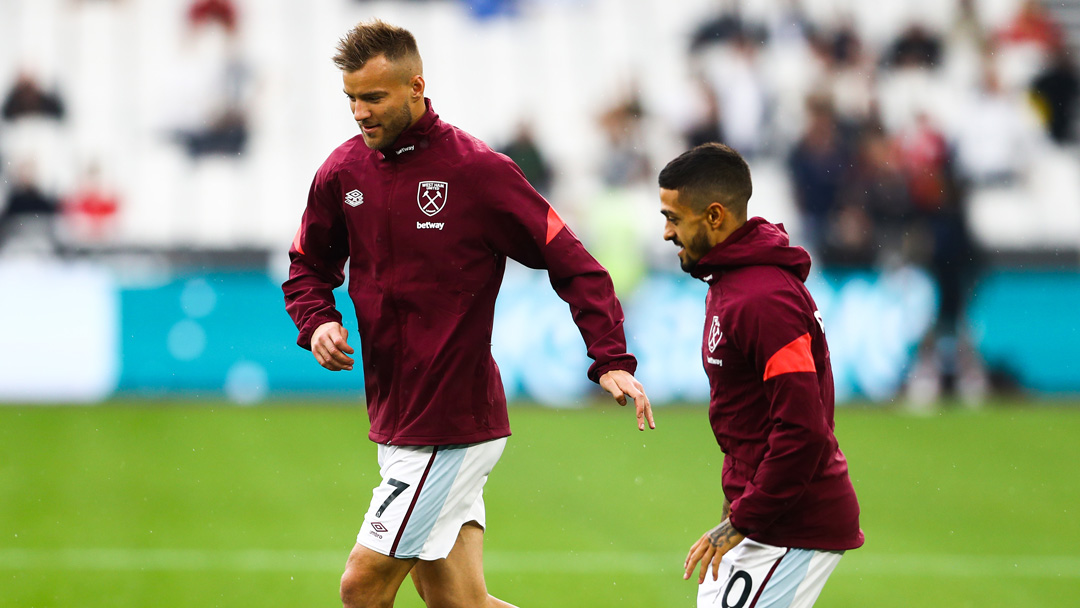 How has the season gone for you on a personal level?
"Football is something that's fluid and it's changing all the time. So, at the start of the season, I was getting a lot of game time and playing well and then, afterwards, I went through a period where it was more about working hard for myself, but also seeing how I could help the team best.
"Right now, I'm feeling in a great position from a personal point of view in terms of my football and that's what's allowed me to reach the consistency that I've got at the moment in terms of playing at my highest level."
And, finally, how did you feel for Andriy Yarmolenko when he scored against Aston Villa last Sunday on his return to the pitch following Russia's invasion of Ukraine?
"It is so hard for him at the moment. You can imagine a little bit, but we just can't put ourselves in his shoes at the moment. I think that it was incredibly important, not just for him, but for everyone who's going through this situation at the moment as it's such a delicate time.
"In terms of my relationship with him, we are very close, so I was just so happy to see not just the performance that he put in, but everything that that represents for the weeks of suffering that he's going through at the moment for him, his family, his friends.
"So, it's just really beautiful to see him take a break away from that whole situation and it was really something emotional for everyone involved."